Factory Price 3in1 Braided LED Charging Cable Light-up Logo Promotion Gift
As a professional phone data cable manufacturer, we have designed and manufactured this kind of USB data cable that illuminate your logo with a white LED when connected to power (round shape).
Material: ABS, copper
Function: data cable; charging cable
Input port: USB
Output port: Micro USB, Type-c, iPhone
Power: 5V/2.1A
"Excellent products and excellent service." - Josephine
"Excellent value. High quality products at reasonable prices." - Warren
"Outstanding customer service." - Jack
"You're the best! Thank you!" - Tatiana
3in1 LED Ladekabel Beschreibung
Die 3-in-1-Kabel beleuchten Ihr Logo mit einer weißen LED, wenn sie an die Stromversorgung angeschlossen sind (runde Form). Sie enthalten ein 8-Pin-, Typ-C- und Micro-USB-Kabel, das für die Verwendung mit aktuellen Mobilgeräten geeignet ist. Sie haben geflochtene Kabel und silberne Enden an den Enden der Stecker, an denen ein verchromter Schlüsselring angebracht ist.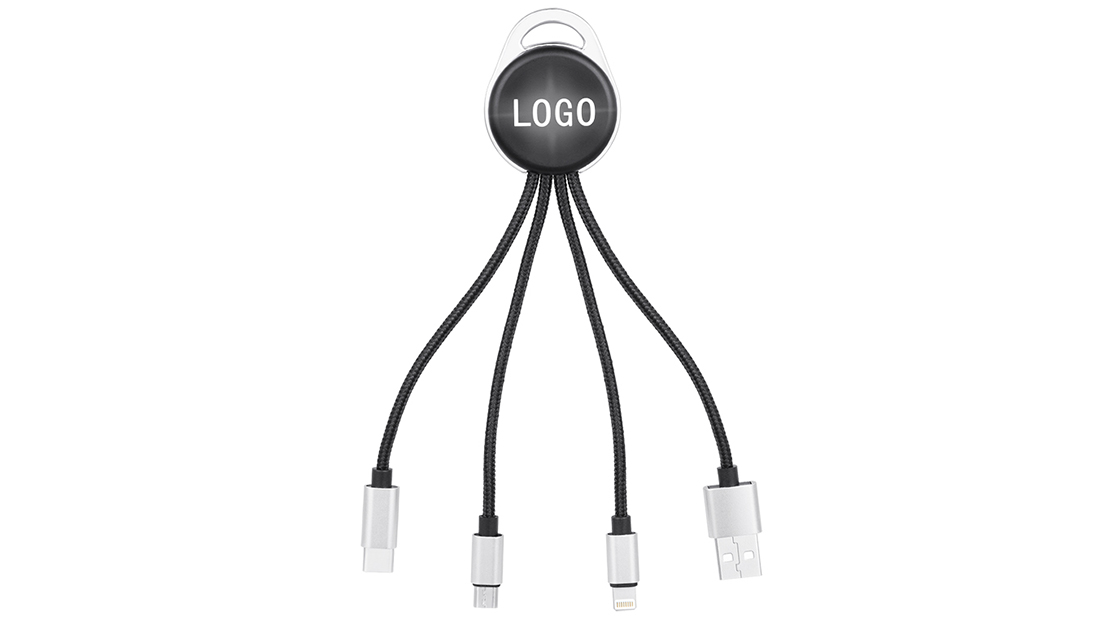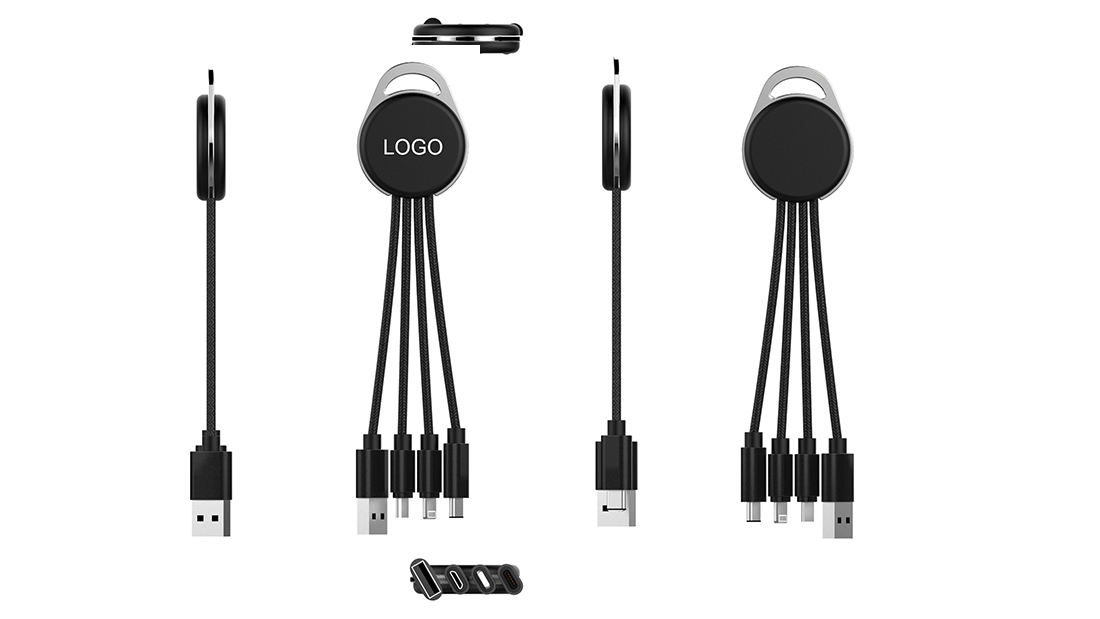 Über diesen Artikel
Universelle Kompatibilität: Es kann verwendet werden, um ein USB-Peripheriegerät mit einem USB 3.0-Anschluss vom Typ A an einen Computer für eine schnelle Dateiübertragung anzuschließen. Es ist mit allen USB-A-Geräten wie Laptop, Laptop Cooling Pad, Smart TV, USB im Auto, DVD-Player, USB 3.0-Hub, Monitor, Kamera, Wacom, Blue-ray-Laufwerk, Set-Top-Box usw. kompatibel.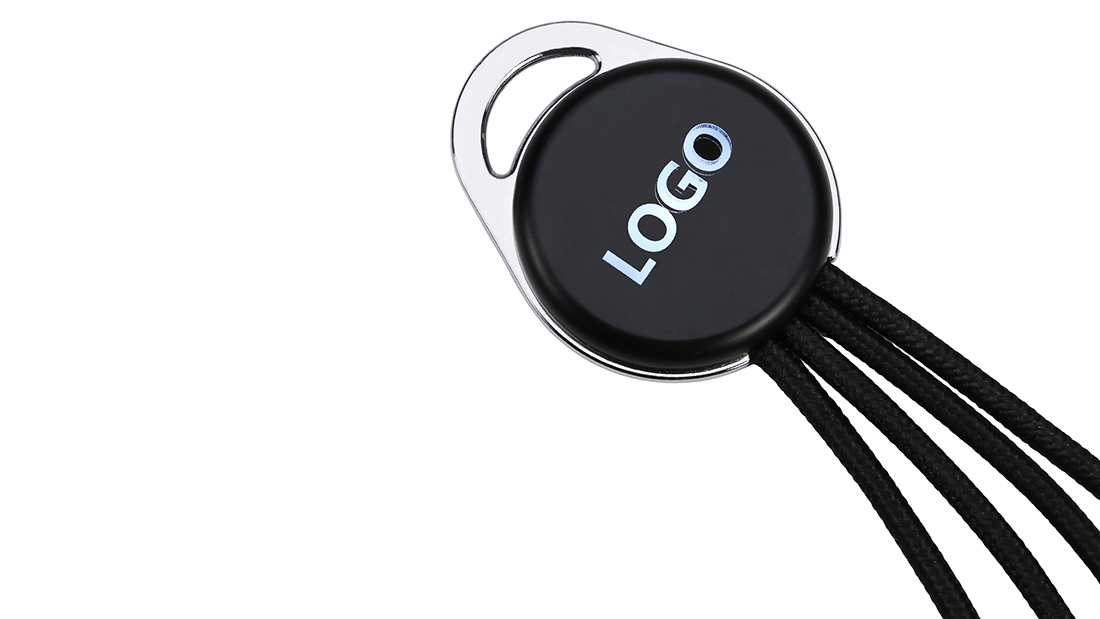 Langlebig und zuverlässig: Einzigartiges SR-verstärktes Anti-Bruch-Design, 20.000-maliger Biegetest, erstklassige Haltbarkeit. Anti-Oxidations-Anschlüsse sorgen für überlegene Kabelleistung und fehlerfreie Datenübertragung
High-Speed: Dieses USB-Kabel unterstützt Datenübertragungsgeschwindigkeiten von bis zu 5 Gbit/s, 10x schneller als USB 2.0. Rückwärts sind kompatibel mit Computer USB 2.0- und USB 1.1-Anschlüssen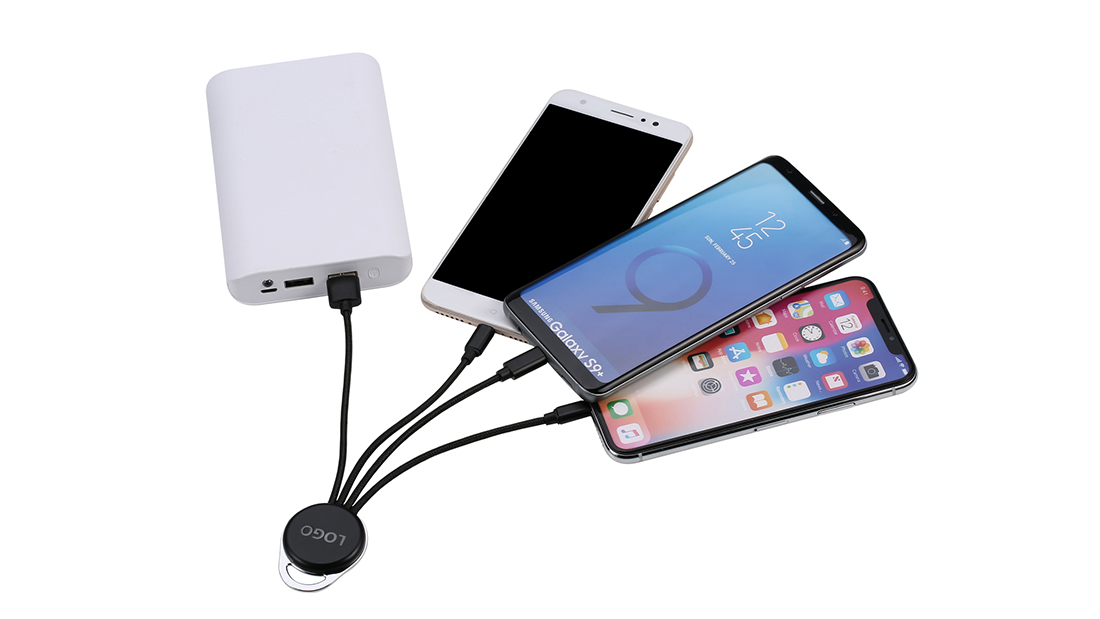 Plug & Play: Sie können dieses USB-A-Stecker-zu-Stecker-Kabel direkt mit Ihren Festplattengehäusen, Laptops, Schreibtabletts, Kameras und anderen Super-Speed-USB-Peripheriegeräten verwenden. Kein Treiber erforderlich.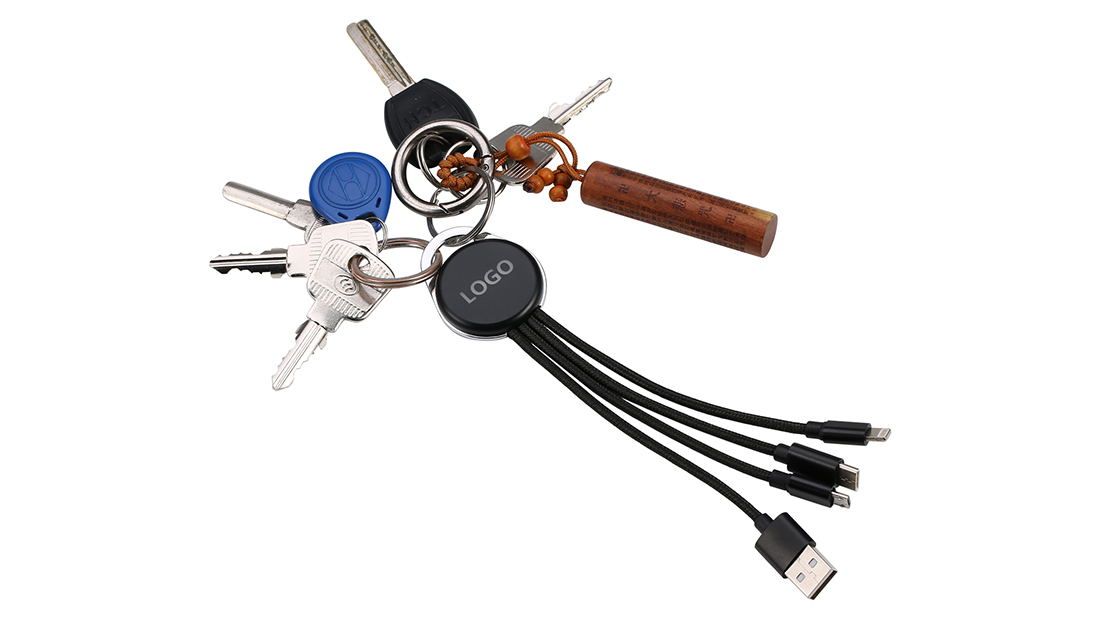 Empfehlen Sie dieses runde LED-USB-Kabel als Geschenkgrund
USB-Kabel nehmen in Handtasche oder Aktentasche sehr wenig Platz ein und können sogar in der Tasche des Benutzers mitgeführt werden. Dadurch wird sichergestellt, dass sie besser sichtbar sind, wodurch das auf der Schnur abgebildete Unternehmen mehr Aufmerksamkeit erhält. Werbekabel sind eine großartige Möglichkeit, dem Kunden das Markenprodukt zu einem sehr niedrigen Preis anzubieten. Die Kabel bieten Sichtbarkeit für das Unternehmen, das sie anbietet, und liefern eine starke Botschaft an alle, die diese Geräte sehen.