Multi Functional Phone Charging Ruler Replacement Neck ID Strap with American Flag for Office Workshop Plant School
This product is perfect work companion for Office, Workshop, Plant and School scene, provides excellent convenience as replacement for ordinary ID strings.
Material: polyester, ABS, copper
Function: mobile phone lanyard; data cable; charging cable
Input port: USB
Output port: Micro USB, Type-c, iPhone
Power: 5V/2.1A
"Excellent products and excellent service." - Josephine
"Excellent value. High quality products at reasonable prices." - Warren
"Outstanding customer service." - Jack
"You're the best! Thank you!" - Tatiana
Beschreibung des Lanyard-Ladekabels
Mit unserem benutzerdefinierten Ladekabel, das sicher um ihren Hals gelegt wird, werden Sie nichts verlieren. Das Lanyard mit gewebtem Nylon-Aufdruck verfügt über ein integriertes Ladekabel mit Kunststoffclip, um beide Enden zusammenzuhalten. Enthält einen Karabinerhaken aus Metall für einen Ausweishalter oder Schlüssel. Verfügt über einen USB-Port und Apple-Pin-Anschlüsse. Fügen Sie dem Schlüsselband Ihren Firmennamen hinzu und teilen Sie es mit Programmteilnehmern oder Konferenzgästen, um sie vorbereitet zu halten und Ihre Marke zu präsentieren.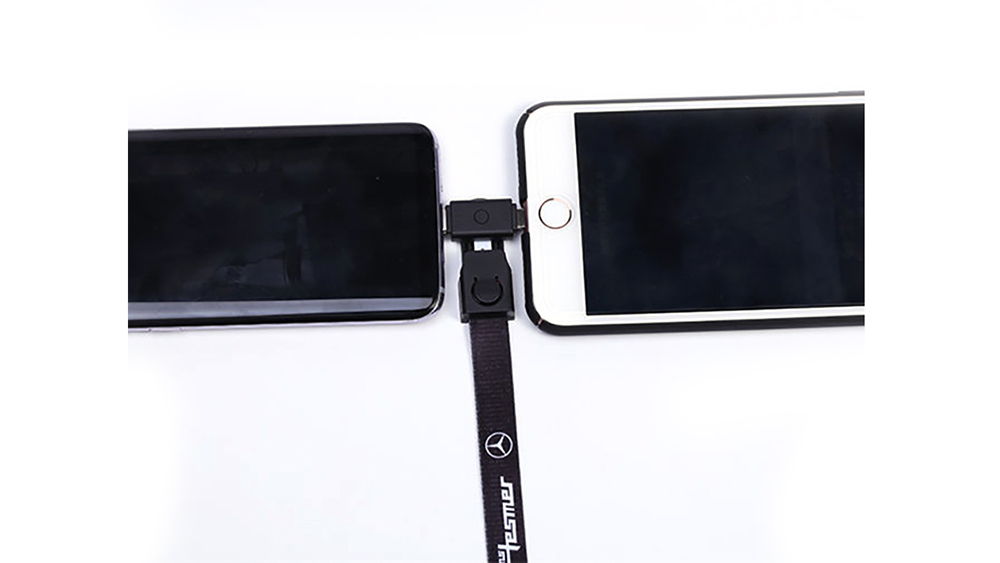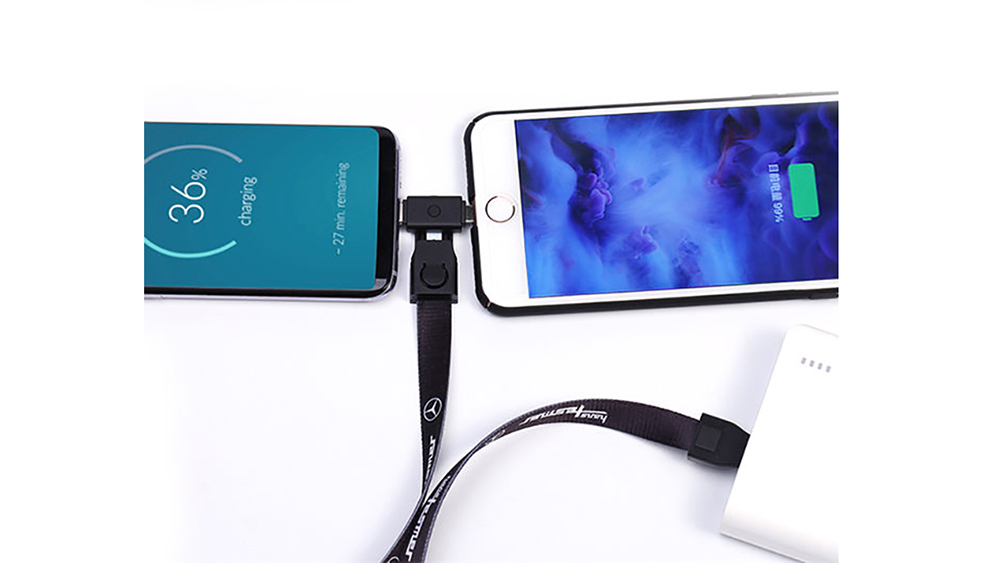 Über diesen Artikel
Cooles Design: Dieses 3-in-1-Lanyard integriert Maßband, USB-Kabel und ID-Aufhängung in 1 Tragetasche und bietet hervorragenden Komfort bei Konferenzen, Reisen, Veranstaltungen, Job, Studium und anderen Dienstleistungen.
Ladekabel: Das Kabel ist als hängender Umhängegurt mit Druckknopfverschluss an jedem Ende zum Verschließen konzipiert. Je nach Steckertyp und Adapter kann es zum Aufladen von iPhone oder Android-Geräten wie Samsung, LG, Motorola und Pixel usw. verwendet werden.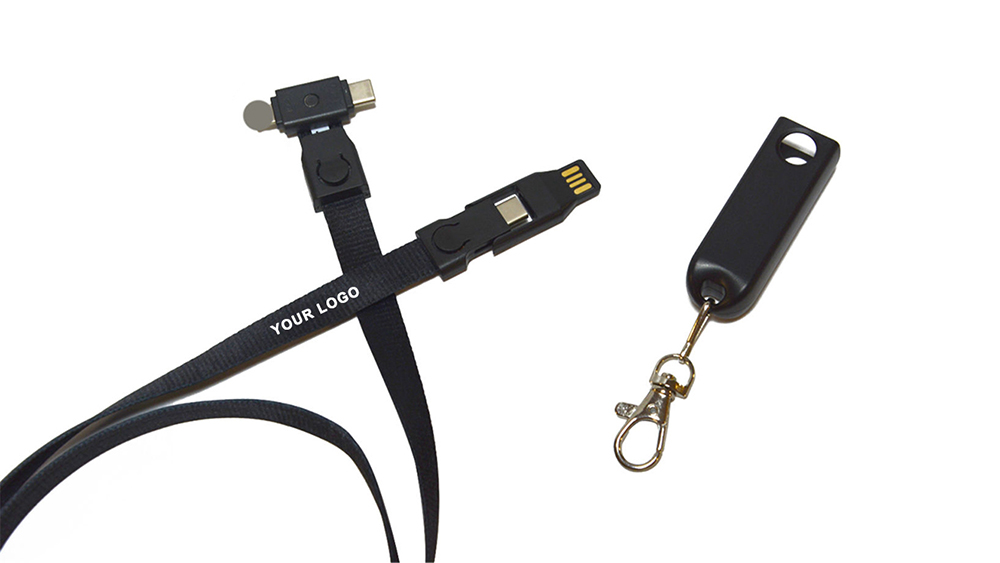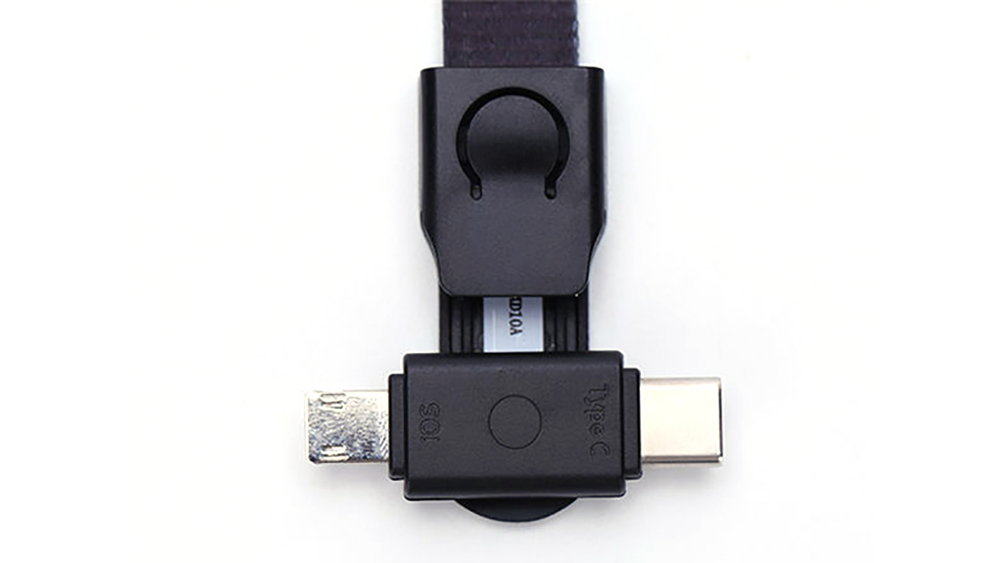 Individueller Clip: Für einen vollständigen Ersatz sollte ein eigenständiges Clipseil mit verschiedenen Arten von Ausweisen, Abzeichen und Visitenkarten kompatibel sein.
Feines Material: Robustes Kabel, glattes Schloss und Clip sind aus gutem Kunststoff, Silikon und Faser. Stellen Sie sicher, dass es leicht und angenehm zu tragen und zuverlässig zu verwenden ist.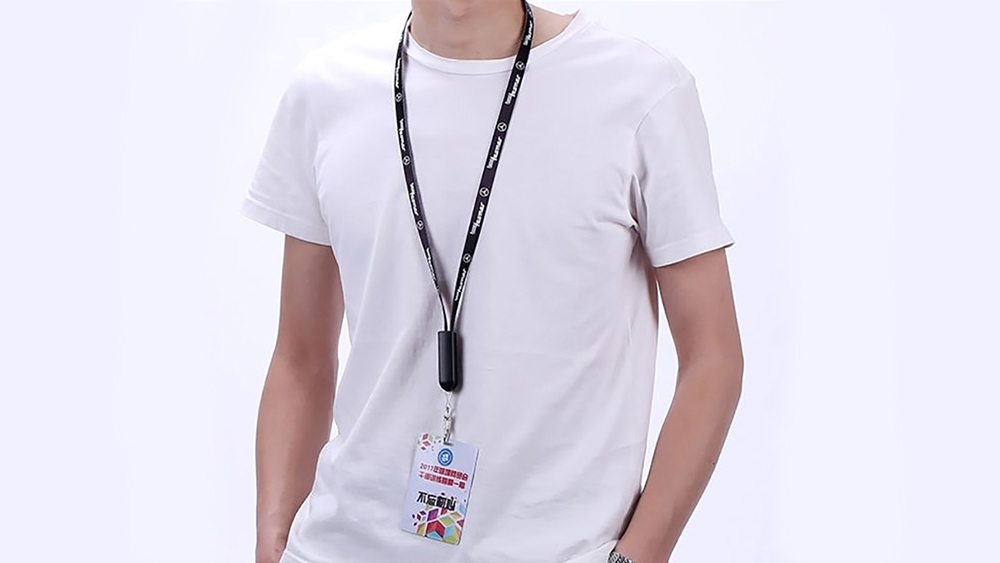 Empfehlen Sie dieses Lanyard USB-Kabel als Geschenkgrund
Unsere Werbe-Ladekabel können mit Ihrem Logo gebrandet werden, was für eine perfekt synchronisierte Kampagne sorgt und ein toll aussehendes Kabel, das sich nahtlos in Ihren Rest Ihrer Ware einfügt. Marken-USB-Kabel sind in einer Vielzahl von Ausführungen erhältlich, um sicherzustellen, dass jedes Unternehmen eines findet, das zu seinem Budget passt und gleichzeitig seine anderen Marketingmaterialien ergänzt. Es ist auch klein und tragbar; so können sie überall hin mitgenommen werden, wo der Benutzer hingeht.
Material

polyester, ABS, copper