Portable Colorful Bluetooth Speaker Waterproof Wireless Stereo Speaker
It's quite a load little speaker and the bass can make it jump. To stop this from happening, remove the plastic film from the feet.
BT Version: BT V4.2
Material: ABS
Output Power: 3W
Speaker Power: 3.7V 400MA
Charging output voltage: 5V 400MA
Function: BT, TF, AUX, FM
Main function: BT playback, hands-free call, TF card to play music, FM radio function
person person Choose us as your promotional gift supplier is the smartest decision you've made since we have supplied Gifts to 50+ famous brands worldwide, working with 37,000 customers in 20 countries.
Inquiry now
local_shipping Customize your logo for this product and promise to ship it within 7 working days.
Colorful Bluetooth Speaker Description
The cube is a durable plastic wireless speaker with a built-in microphone for taking calls, play/pause/skip buttons, volume control, and a nylon tether for easy portability. And it is available in different color. Stream music or audio content from any tablet, smartphone, or other Bluetooth enabled device. Wireless operating distance of up to 30 feet. Non-Wireless plug-in capability via mini jack cable. Play, pause, track and volume controls. Built-in lithium battery can be charged with the included USB cable. The charging time is approximately 1 hour and playback time is about 2 hours.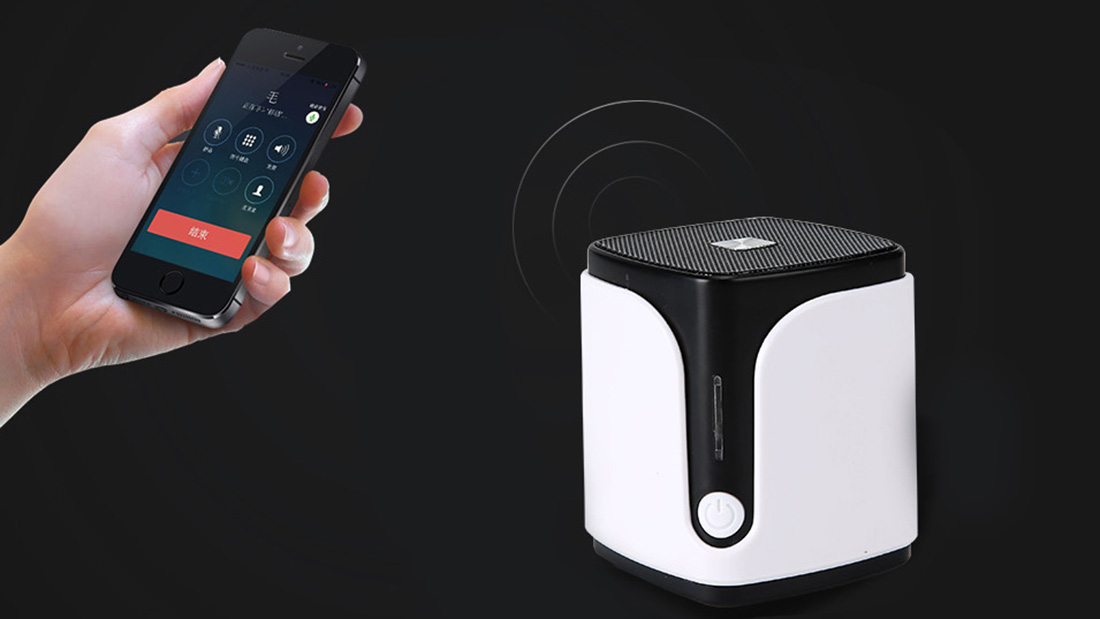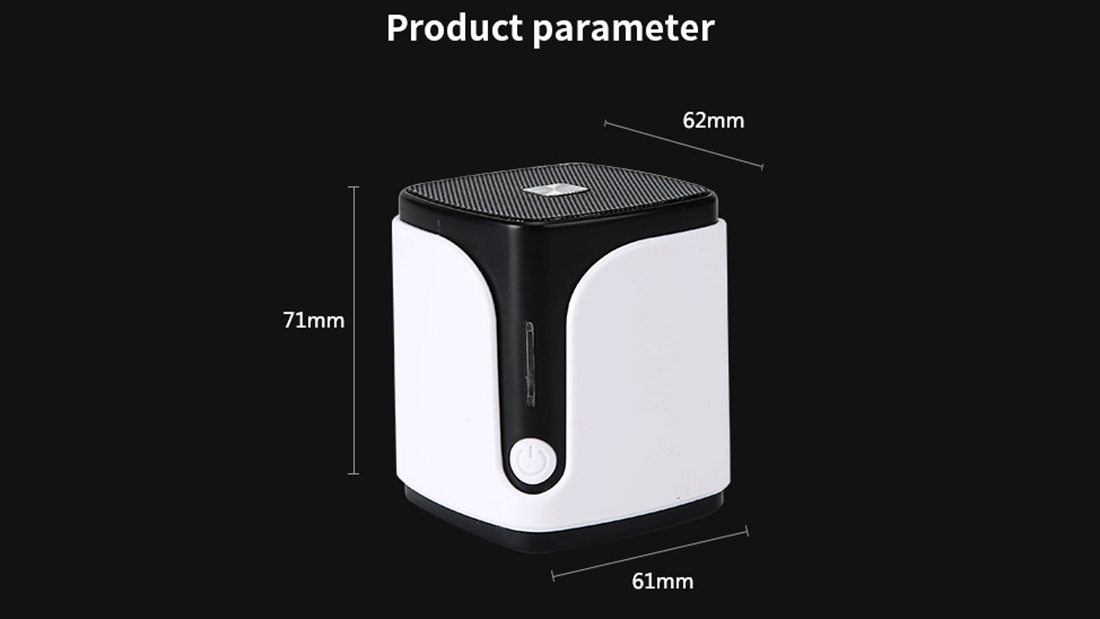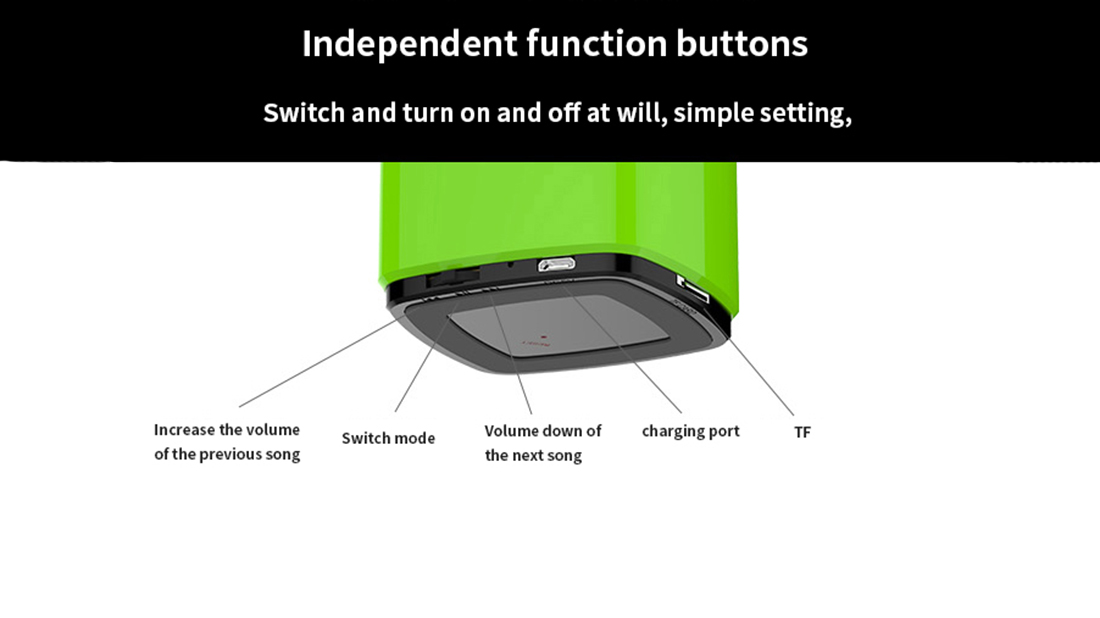 About this item
Bluetooth Stereo Magic Cube Music Player: Features Bluetooth 4.0 Technology, Long Transmission Distance up to 10 Meters. Built-in lithium battery; Built-in microphone, enabling hands-free cell phone voice calls; Built-in FM radio.
4 Options: Enable Directly Playing MP3 Files in TF Micro SD Memory Card / AUX cable / Bluetooth / Radio.
Colorful LED Lights: Brilliant lighting design has a unique multi-color, look more beautiful. Press the MINUS button twice in succession to turn off the light.
Small and portable: Let you listen to your music, videos or games wherever you are. Put it in your bag and off you go. Enjoy sound whether it's on the beach, at a party, or simply in the garden or kitchen, you can do it wirelessly with this speaker.
Transmission distance: about 10m/32.81ft
Speaker specifications: 3W * 1, φ40mm * 4Ω, 13-core external magnetic
Battery Specifications: Built-in lithium battery 400MAH
Play time: medium volume for about 3 hours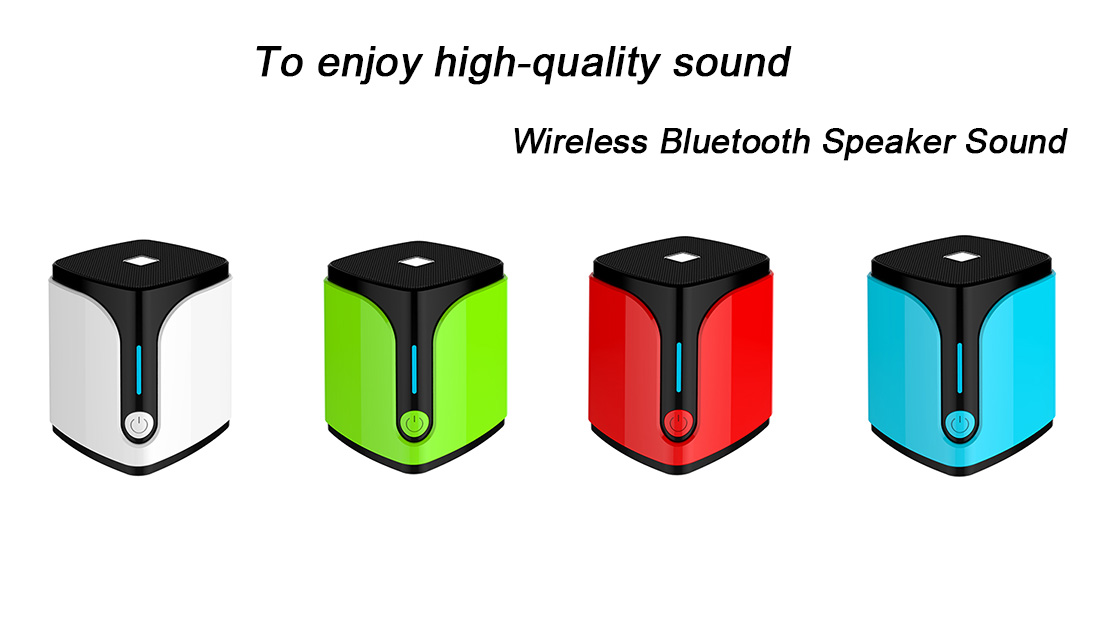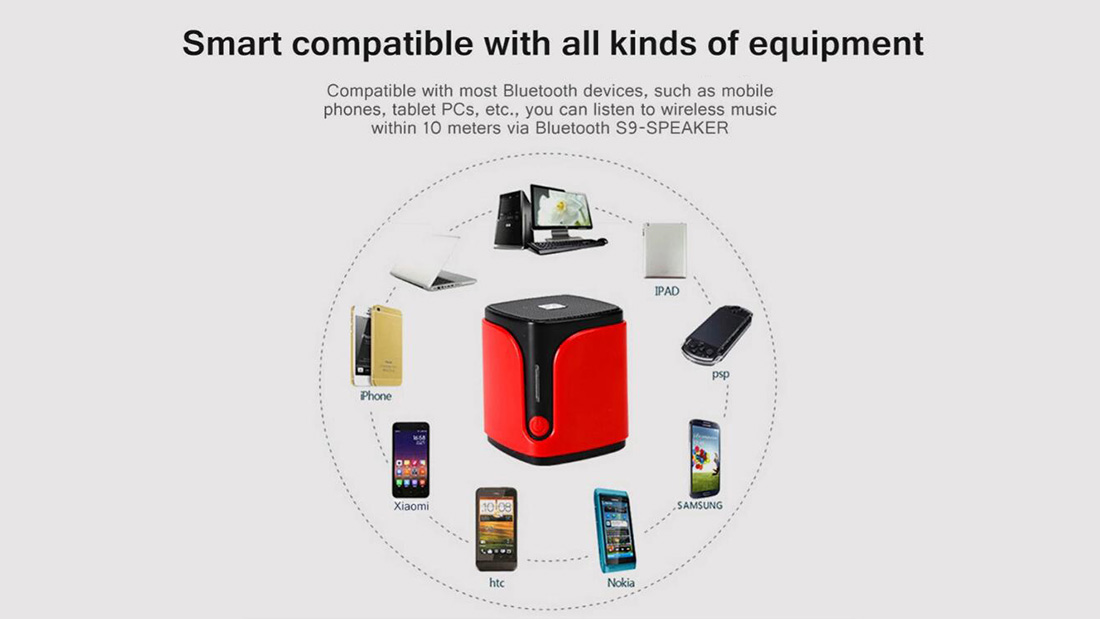 Recommend this Bluetooth speaker as a gift reason
For a lot of people, the Bluetooth is the next evolutionary step in mobile phone technology: a phone that you stick in your ear. Of course, there are also obvious drawbacks to the technology. For one thing, it makes group phone calls more difficult. You used to be able to simply switch your device to speaker-phone mode and then everyone in the room could hear and interact with the call. If you did that now, it would translate as a voice screaming out of your ear, while everyone in the room would be leaning forward to shout their answers back into your ear. What you need is an external speaker.
How many times has a private conversation with a client, co-worker, or vendor turned into a conference call? Normally, a conference call involves putting one person on hold while you connect with a third person. But sometimes you are in the middle of a discussion when someone walks past your cubicle whom you realize has some insight into the current project. For those spontaneously-generated conference calls, you will just switch your phone to its speaker.