Customized USB Drive 32GB with Your Logo Available 32GB 128GB
Customized USB drive with leather material has long given the impression of high value and quality. Our custom USB flash drive 32GB is no exception. The leather encasement of these logo flash drives is available in a variety of colors and is compatible with hot stamping or full-color print to add a personal touch to an already exceptional promotional product.
Able to pair seamlessly with our range of display tins and custom packaging our leather logo flash drive provides an unrivaled impression of professionalism and thoughtfulness. With all this in mind, it's no wonder this category hosts some of our most popular wholesale flash drives. These beautifully designed leather flash drive memory sticks have been tested 3 times before being packaged and ready for shipping. Hang it on your key chain, throw it in your purse, or just simply leave it on your desk.
person person Choose us as your promotional gift supplier is the smartest decision you've made since we have supplied Gifts to 50+ famous brands worldwide, working with 37,000 customers in 20 countries.
Inquiry now
local_shipping Customize your logo for this product and promise to ship it within 7 working days.
Customized USB Drive Leather Description
The leather logo flash drive is a smart and sophisticated USB, it comes in a range of colors including black, white, brown, red or blue. Beneficially, the USB flash drive 32GB has no cap to lose because of its envelope-like cover that protects the USB connector. It can be screen printed or laser engraved on its smaller printing area. An eyelet is also included in to style allowing you to attach one of our key ring accessories onto the stick.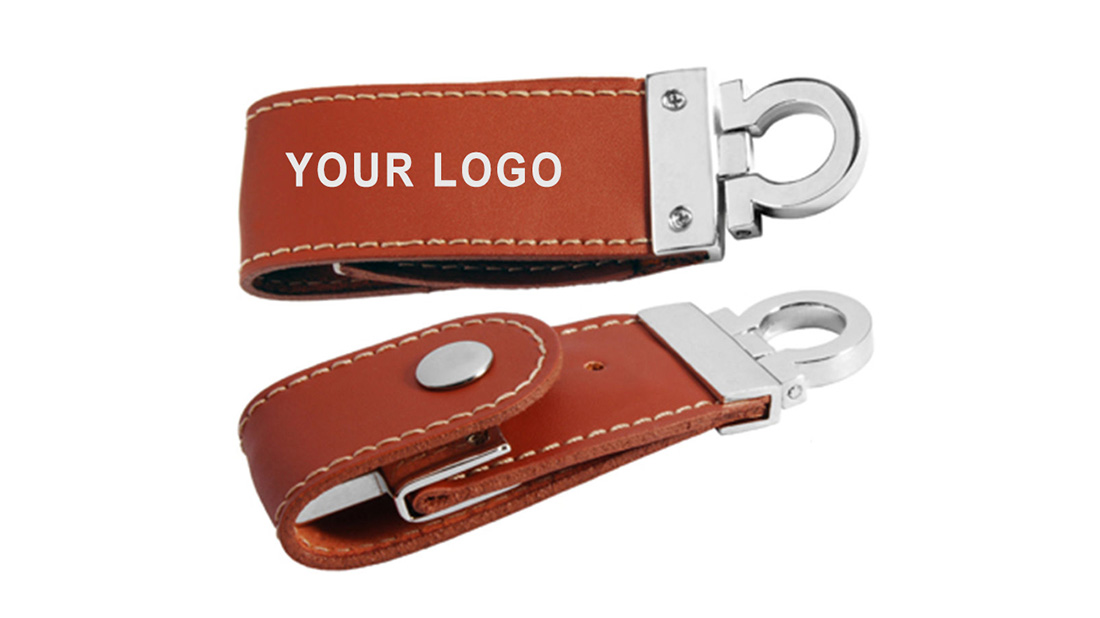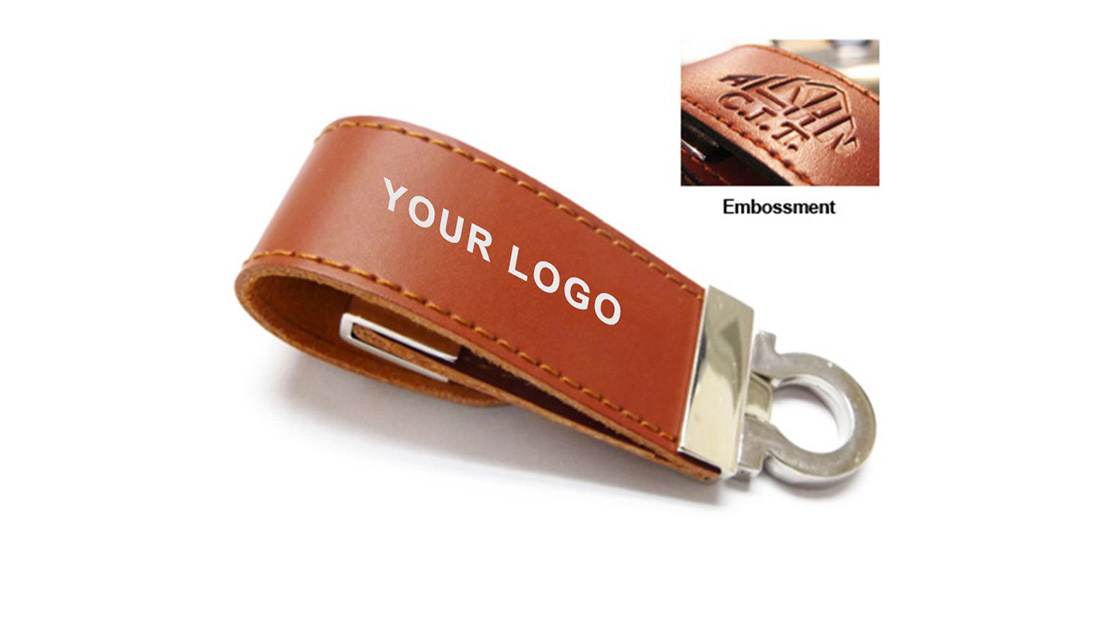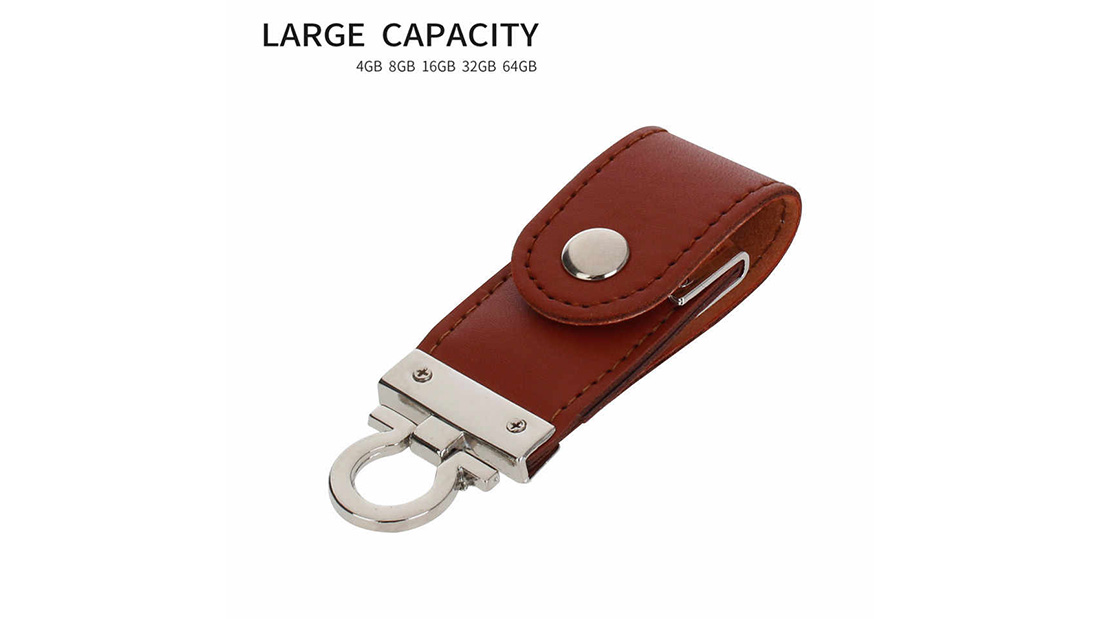 About the customized usb drive :
Plug and Play: Simply plug the thumb drive then start to transfer and store data between devices. (Do not have to install any software) Compatible with Windows 7/8/10/Vista/XP/Unix/2000/ME/NT Linux/Mac OS, and compatible with USB 2.0 and 1.0.
Reliable and Secure: It effectively helps safeguard your personal files, videos, music, photos, or any other data, and effectively prevents data loss. Civetman USB Flash Drive's operating temperature range is between -10℃ and 50℃ and the storage temperature range is between -20℃ and 60℃. With high-quality hardware and technology secure support, Civetman is the brand worth that you can count on.
Portable and Convenient: With the design, this USB not only helps keep your digital files in the mini size but also stays with them in your hand. As for pocket-sized, it is easy and convenient to carry. And thumb drive meets your portable demands anytime anywhere if any devices with USB slots can be accessed.
Real Capacity - Read and Write Speed, Our USB flash drive write speed is 3M/S -- 10M/S or you will lucky to get 11M+. If you want to save 1GB of film in our USB flash drive, you need the time to be 2 minutes, it saves your time. USB flash drive is the real capacity, you can use the H2 to text it.
Storage Lifetime: More than 10 years of durable data storage.
Use an A-class chip, which can be erased repeatedly for 100, 0000 times.
Easy to read and read at high speed, no need drive/power supply only plug in.
Solid State Storage, Shock proof, and electromagnetic proof.
Hardware Requirement: PC with USB connection, Notebook, MAC.
Operating System: Win98/ME/2000/XP/ Vista/win7 /win8, Mac OS 9.X/Linux2.4 or above USB connection, support Hot plug & Play.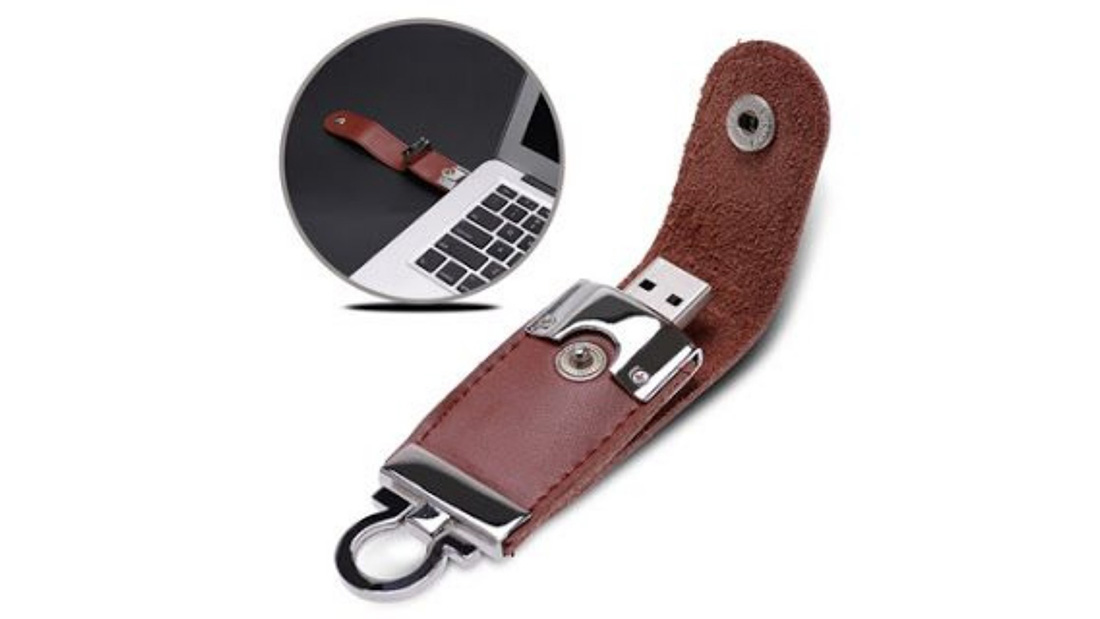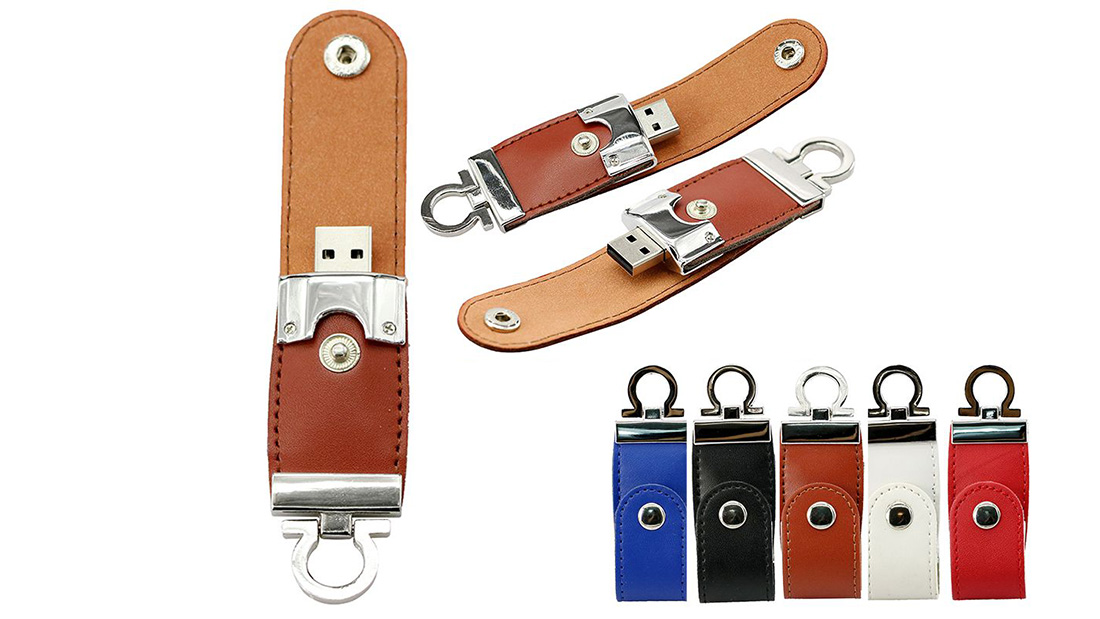 Recommend this leather logo flash drive as a gift reason
This quality leather customized usb flash drive 32GB is a particularly strong and durable flash drive. It has a long leather flap that doubles up as the lid to protect the USB plug. It's neat and understated and hardly looks like a logo flash drive at all. There are a total of three possible branding areas which we will either embossed or engraved to your own requirements. These customized usb drives look great when printed with a logo remember. If your artwork fits, we'll print it on there for you. Naturally, we will print and personalize each quality leather customized usb drive to your own personal requirements and our pricing to you will include all of the costs for getting them produced and delivered.