Best Mini Flash Drive OTG Memory Stick Transfer and Share Data for Android
Portable mini size and very convenient to carry, no matter where you are. You can transport data everywhere between devices. Easy to operate, plug and play, no need to install any software. Good performance in storing, transferring and sharing digital data with families, friends, colleagues, customers. It can expand the capacity of your smartphone, you can watch movies or take pictures when you go on vacation with your family and friends.
Interface: USB 2.0.
USB Service Voltage: 4.5V-5.5V.
person person Choose us as your promotional gift supplier is the smartest decision you've made since we have supplied Gifts to 50+ famous brands worldwide, working with 37,000 customers in 20 countries.
Inquiry now
local_shipping Customize your logo for this product and promise to ship it within 7 working days.
Best Mini Flash Drive Description
The classic OTG USB flash key has high performance and reliability memory board (PCBA) that's impact resistant to protect your valuable digital assets. And the metal alloy CNC machined case for durability and premium feel to make your brand stand out. Laser engraved or printed for a very unique look that will never be compromised for the lifetime of the product. Built-in connectors for USB-C 3.1, Micro USB, and Standard USB 3.0 guarantee compatibility across every PC and Android device.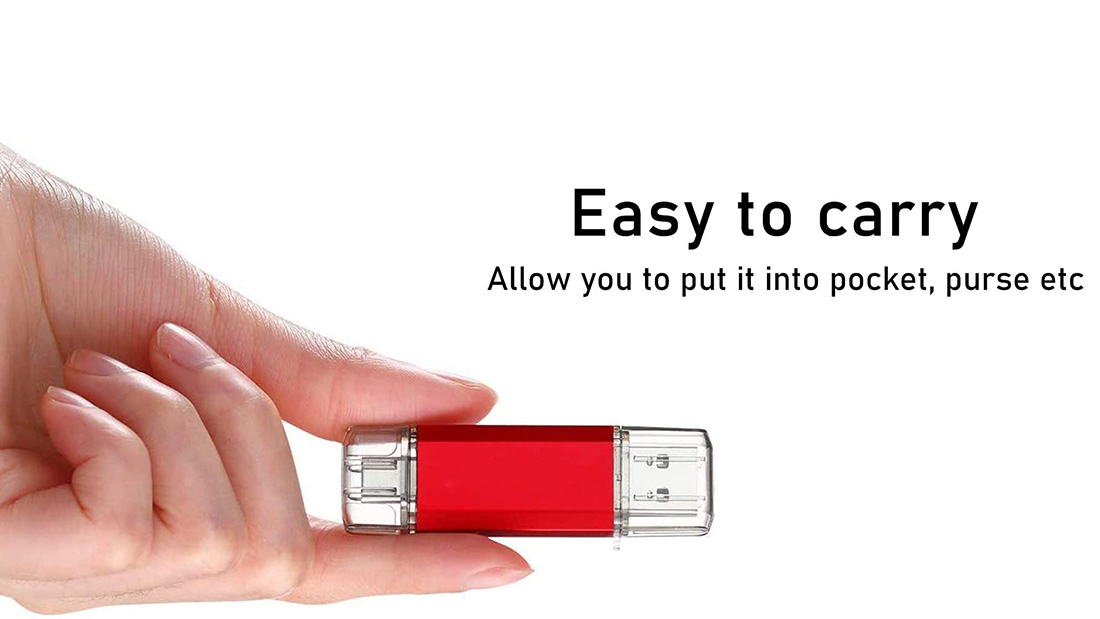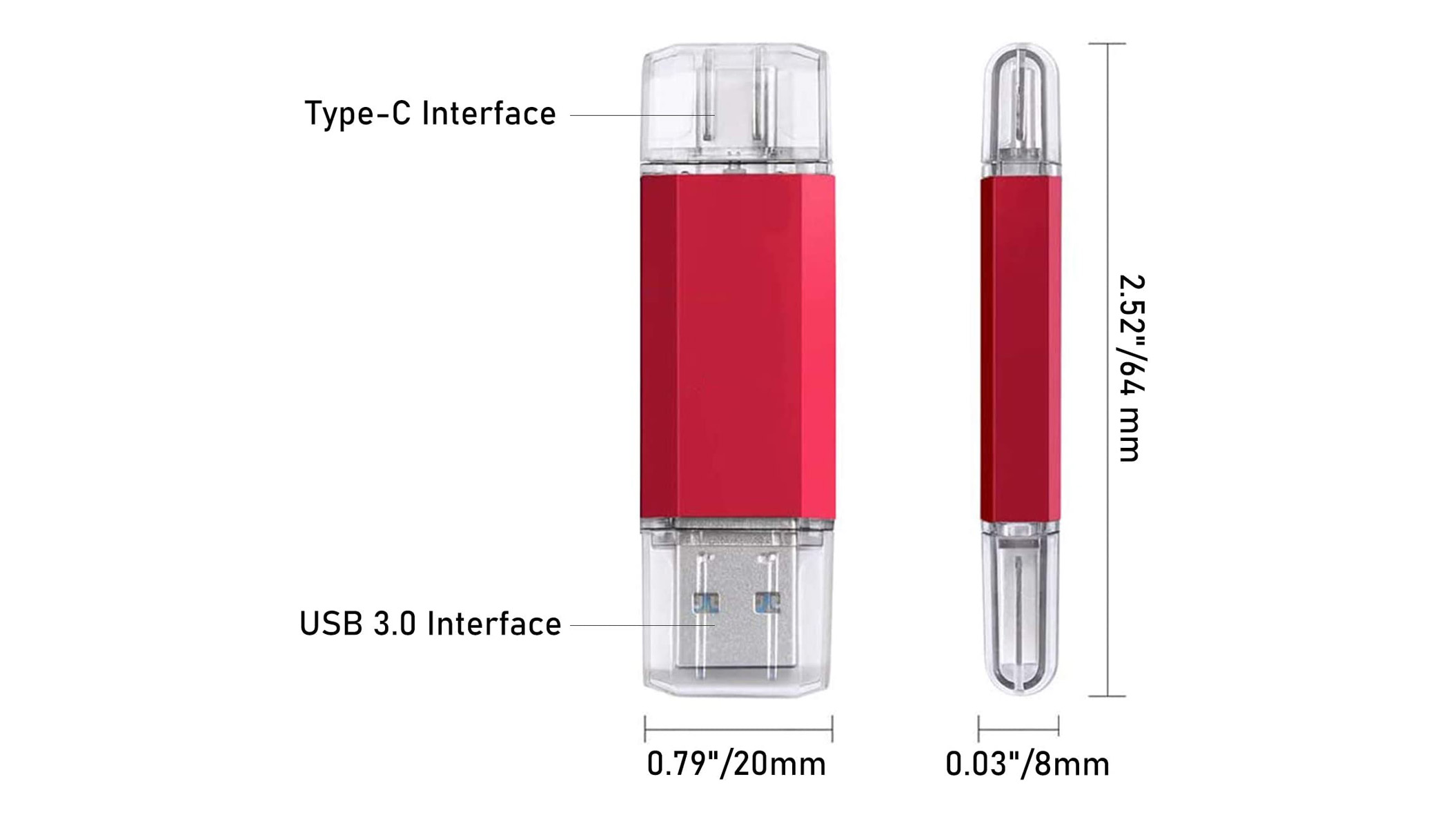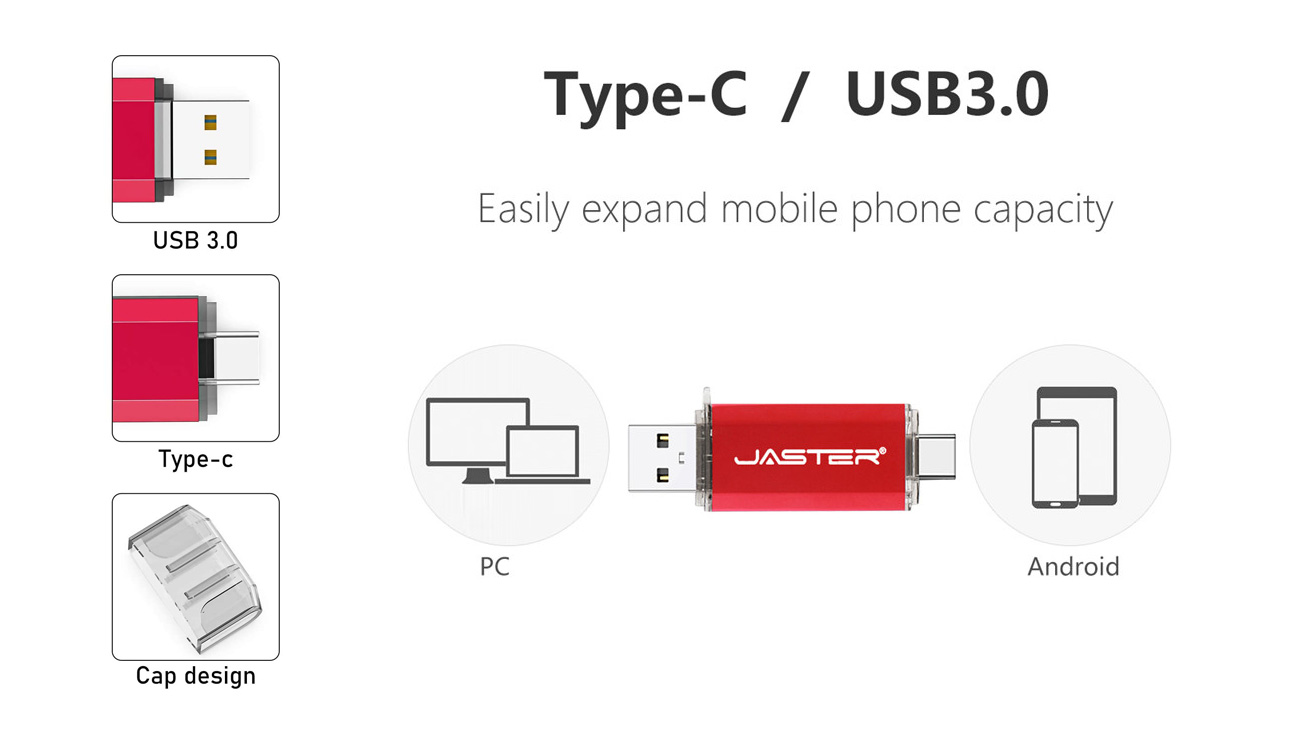 About this item
Only support OTG Micro USB smartphones: Very a few models smartphone do not support external memory more than 16GB or 32GB or 64GB, please make sure first. And before using the USB flash drive, please set your phone external memory OTG turn on, only support smartphones which has OTG function or smartphone does not recognize the U disk.
Two-in-one Micro USB and USB 2.0: 2-in-1 design USB flash drive compatible with the micro USB android smartphones, work for Samsung Galaxy S7,S6,S5,S4,S3.J7,Note5,Note4,Note3,Note2.A5(2016),A7,A8,A9,C5,C7.LG V40,G4,Q7,LG Stylo3 Huawei, Xiaomi and PC, Laptop, Tablet, Car Audio. High performance on all kinds of system like Android, Windows, Mac OS, Linux
Easy to use: Plug and play, no need to install any software. Only support smartphones which has OTG function. Easy to carry, you can use in occasion: everyday life, entertainment, work, business, education etc.
Expand storage space: Thumb drive works great to back up your phone. Save your video and photo, files, documents in flash drive, providing you with enough room for expensive photo collections. So you will never run out of room on your phone.
Environment Temperature: -40°C - +70°C.
Storage Temperature: -50°C - +80°C.
Storage Lifetime: More than 10 years of durable data storage.
Use A-class chip, can be erased repeatedly for 100,0000 times.
Easy to read and read in high speed, no need drive/power supply only plug in.
Solid State Storage, Shock proof and electromagnetic proof.
Hardware Requirement: PC with USB connection, Notebook, MAC.
Operating System: Win98/ME/2000/XP/ Vista/win7 /win8, Mac OS 9.X/Linux2.4 or above USB connection, support Hot plug & Play.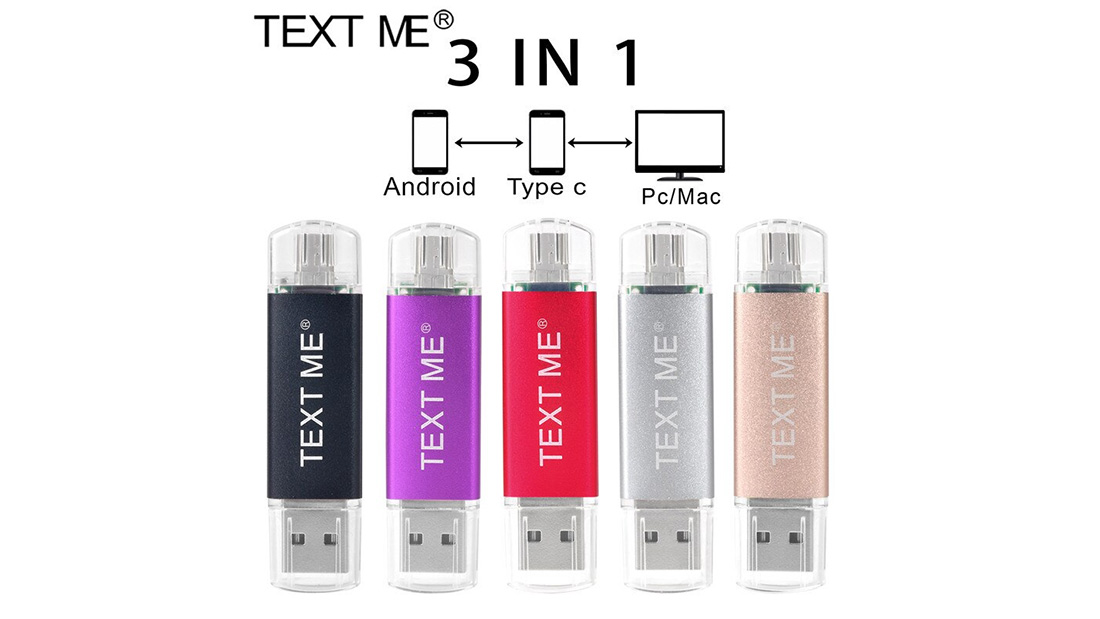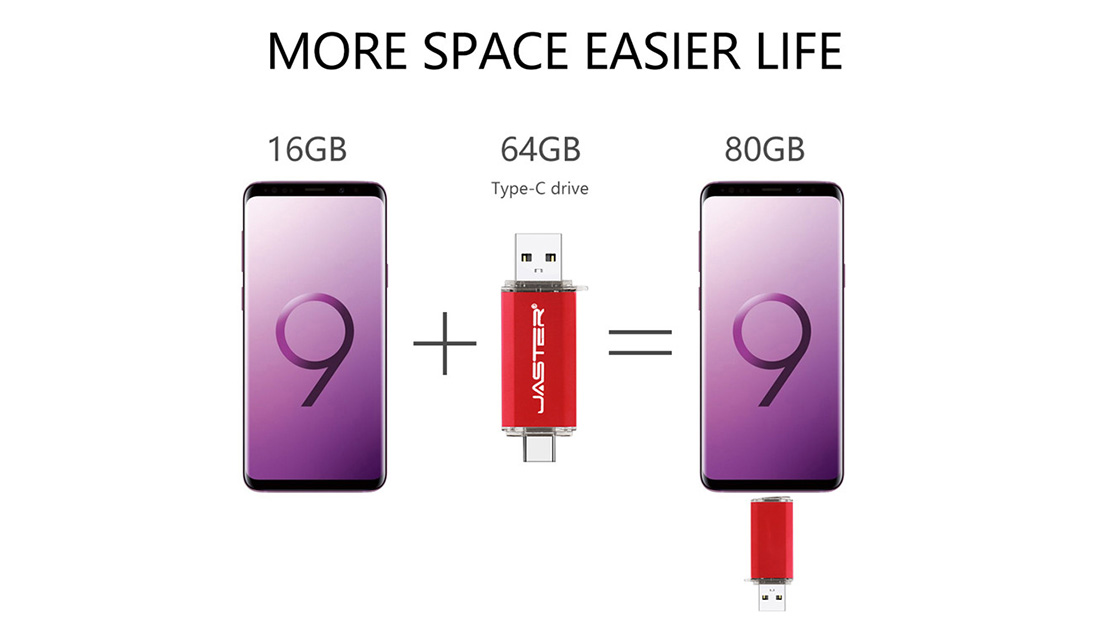 Recommend this OTG USB as a gift reason
Is your mobile phone full of pictures you do not want to delete? Then you need an OTG USB drive. Simply plug the Micro USB connector into your android phone and save all your photos on the internal memory chips. We have memory sizes ranging ram 8GB to 64GB so there are loads of different storage options to choose from. The classic OTG drive also features a traditional USB connector so you can store and transfer data between your computer and android mobile. The classic design features a large print area to both sides. The housing is constructed from anodized aluminum, so we can print or engrave your logo for maximum brand impact.