Mini Wood Wireless Charger High Quality Charging Pad for Android or Iphone
This wireless charger provide safe and reliable charging. Samsung and iPhone compatible wireless charger, works with iPhone 8, 8 Plus, iPhone X, Samsung Galaxy Note 8, S8, S8 Plus, S7, S7 Edge, S6, S6 Edge, Nokia 9, Huawei Mate 10, Nexus 4, 5, Lumia 920 and other devices.
Material: Wood
Micro Input: 5V 2A
Wireless Output: 5W
Wireless Charging Distance: ≤8 mm
Wireless Charging Time: ≤4h
Size: 100x100x3mm
person person Choose us as your promotional gift supplier is the smartest decision you've made since we have supplied Gifts to 50+ famous brands worldwide, working with 37,000 customers in 20 countries.
Inquiry now
local_shipping Customize your logo for this product and promise to ship it within 7 working days.
Wireless Charger Description
Constructed of wood, the wireless charger can charge up the devices at once without cables. This particular wireless charger also has two built-in USB ports enabling non inductive smartphones to also be charged through this device. It features rubberized non-slip pads on the bottom, 5W transmission power and a 5V/2A input, 5V/1A output. The duo wireless charger is a multi-functional promotional product that is compatible with all Qi enabled mobile devices, which covers most modern smartphones. It supports full color printing of logos or designs making it ideal to use as a corporate gift or even as handouts at exhibitions or events.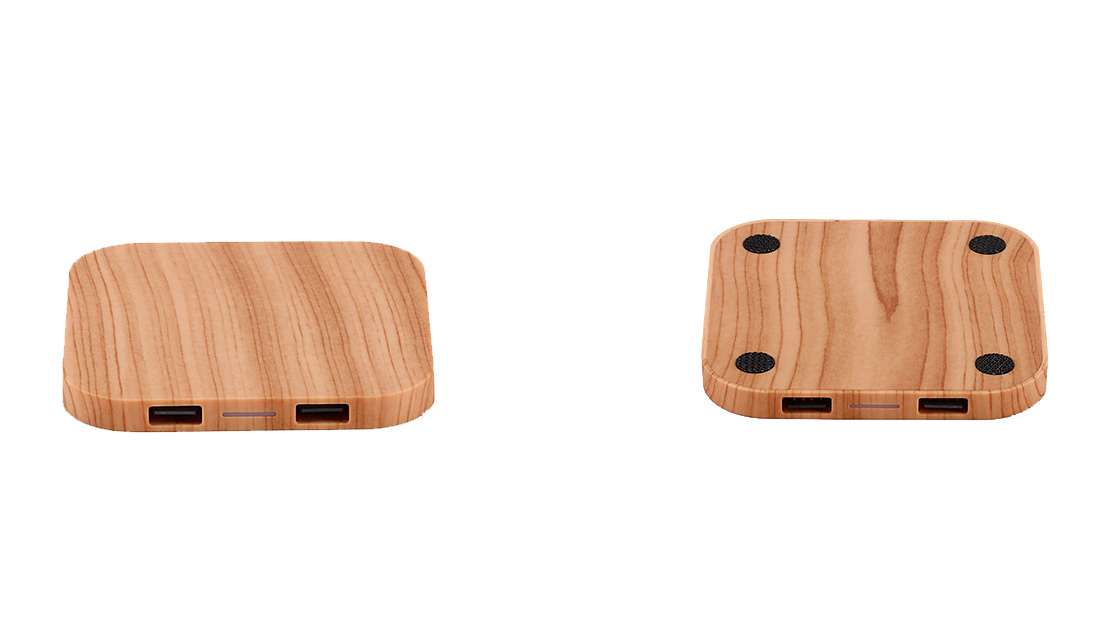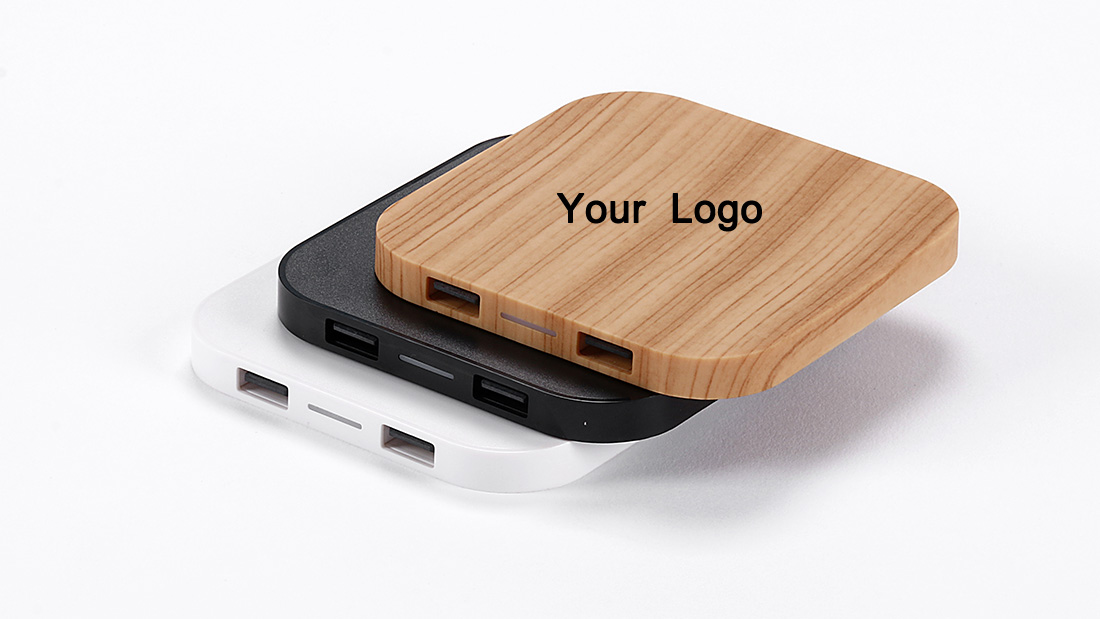 About this item
100% Natural Wood: Eco-friendly, Environmentally-friendly, perfectly well with your home/ office decor
Qi Fast Charger: It supports charging through phones cases and it is 5W for Other Qi-Enabled Phones.
Intelligent Protect Technology: Provides temperature control, surge protection, low-voltage and short-circuit protection to ensure the safety of your cell phone
Ultra-Slim & Lightweight: Easy to take with you when you go out or travel, Suitable for home, office and travel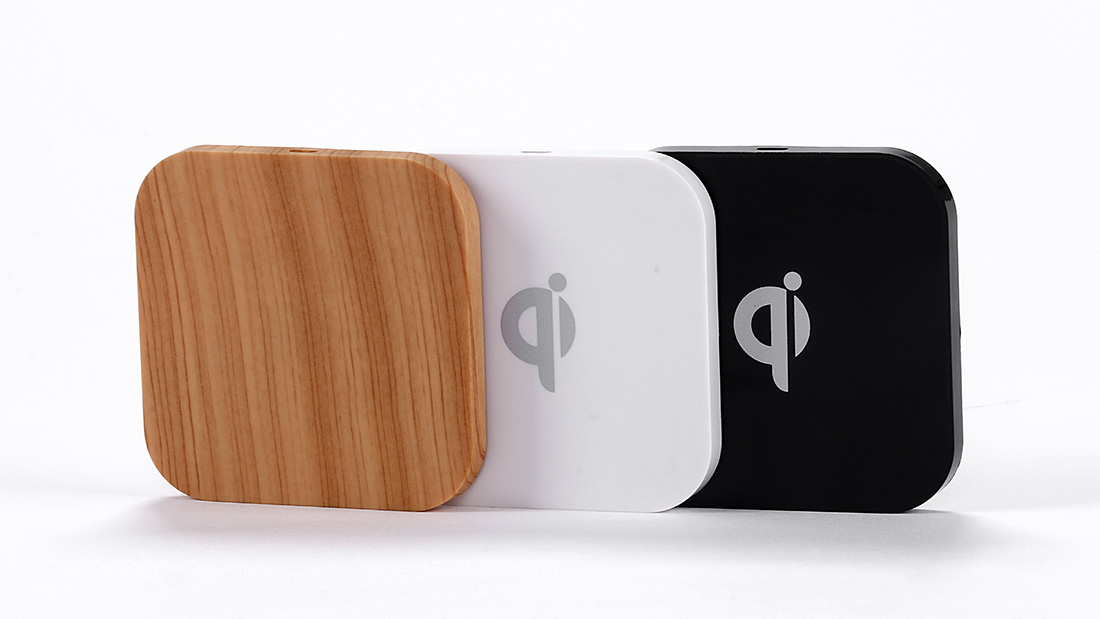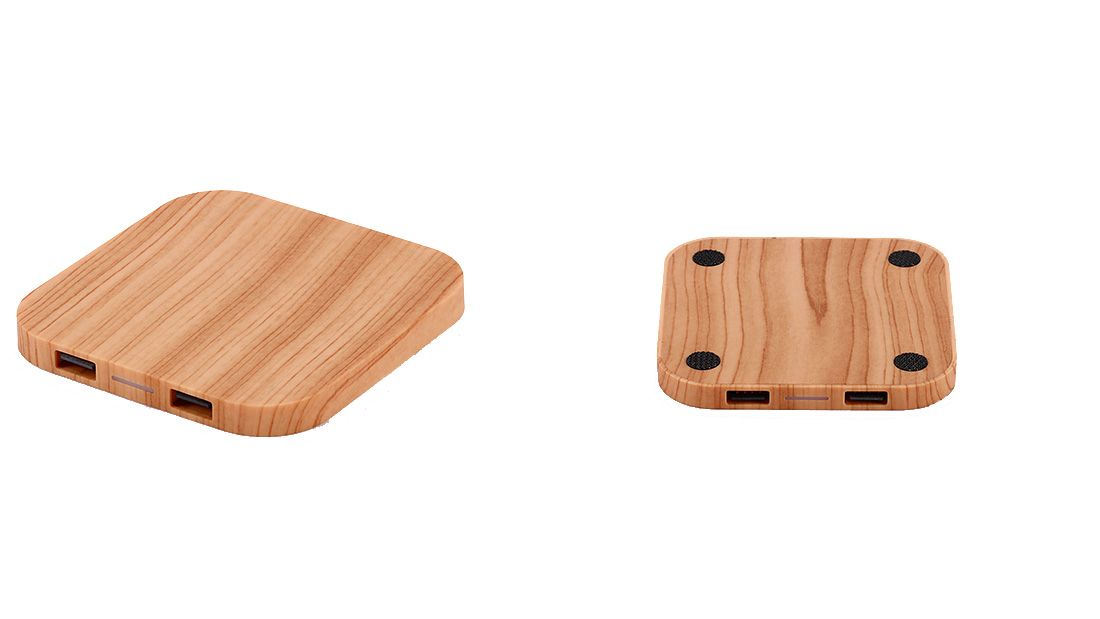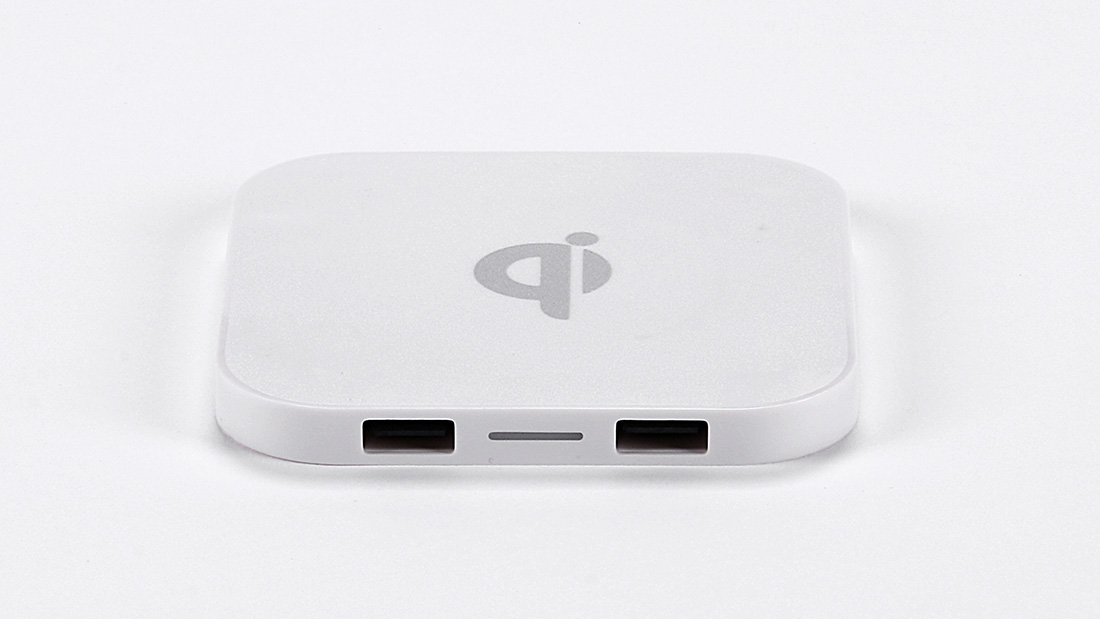 Recommend this wireless charger as a gift reason
Portable design gives users the freedom to charge their mobile phones at their convenience. No wires that will restrict movement or cause tripping hazard! This promotional product is probably the best alternative to their old chargers with cables. The duo wireless charger is compatible with all Qi enabled mobile devices, which covers most modern smartphones. And it have two output, you can charge it with three device at the same time. The device works by simply placing a compatible phone onto the front face when the charger is plugged into a power source, this will then begin to charge up this device. This useful product makes for an impressive promotional product that can be branded via print or even engraving, both of which are sure to make logos stand out.