Multi Compatible Custom Mini USB Memory Stick Side Push Pull Design
This memory stick is compatible with computers, smart TVs, music players, Tablets etc. Digital devices which come with USB ports. You can save your favorite music, movies, photos, important documents or any other files into this USB memory stick with no worries.
Material: Metal
Interface: Hi-Speed USB 2.0, Compatible USB 1.1
Durability - 60,000 times read and write
person person Choose us as your promotional gift supplier is the smartest decision you've made since we have supplied Gifts to 50+ famous brands worldwide, working with 37,000 customers in 20 countries.
Inquiry now
local_shipping Customize your logo for this product and promise to ship it within 7 working days.
Memory Stick Description
This branded led metal memory stick measures 35x18x7mm and comes in the different color rim. You can choose from different storage capacities 128MB-128GB. The price we quote already includes a one color one side logo print and the print set up. We can up load data to your customised USB flash drive for up to 150MB. The custom flash drives are packed and shipped in individual polybags. You can inquire about optional accessories such as a magnetic gift box/ tin case/ pvc clear case/ and velvet pouch.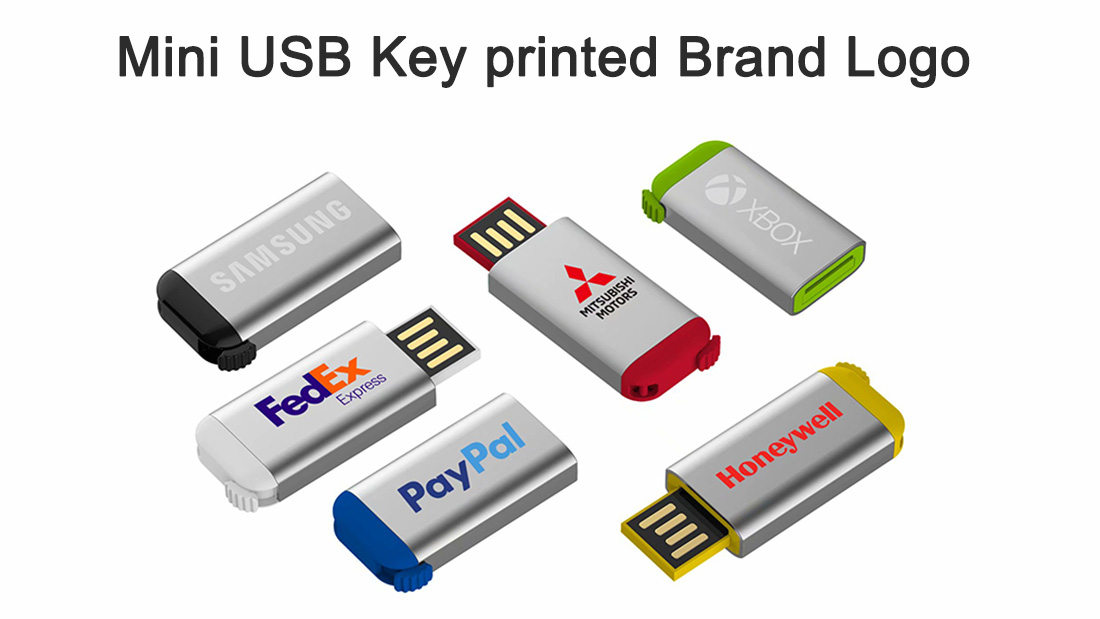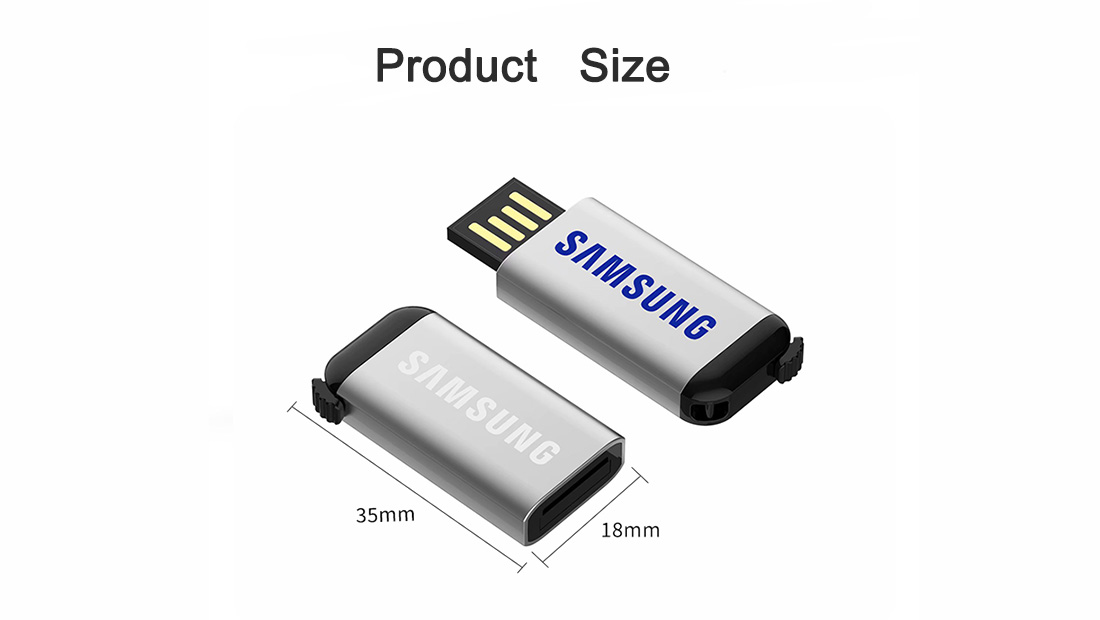 About this item
Compact Design: The memory stick with retractable design help you easily push and pull, keeps the USB connector tucked inside the casing when not in use, protecting the USB interface from damage, and no cap to lose.
Plug and Play:No need to install any software, Just plug in and use it. Supports Windows 7/8/10 / Vista / XP / Unix / 2000 / ME / NT Linux and Mac OS, compatible with USB 2.0 and 1.1 ports.
Multiple Protections: Waterproof, dustproof, shockproof, anti-magnetic and anti-static to provide multiple protections to the data saved. This flash drive completely resistant to water, so it can be used normally after drying the water invaded from outside.
Transfer Speed: If you insert our USB 3.0 device into a 2.0 port, the transfer rate will be limited down to the max of the USB 2.0 port.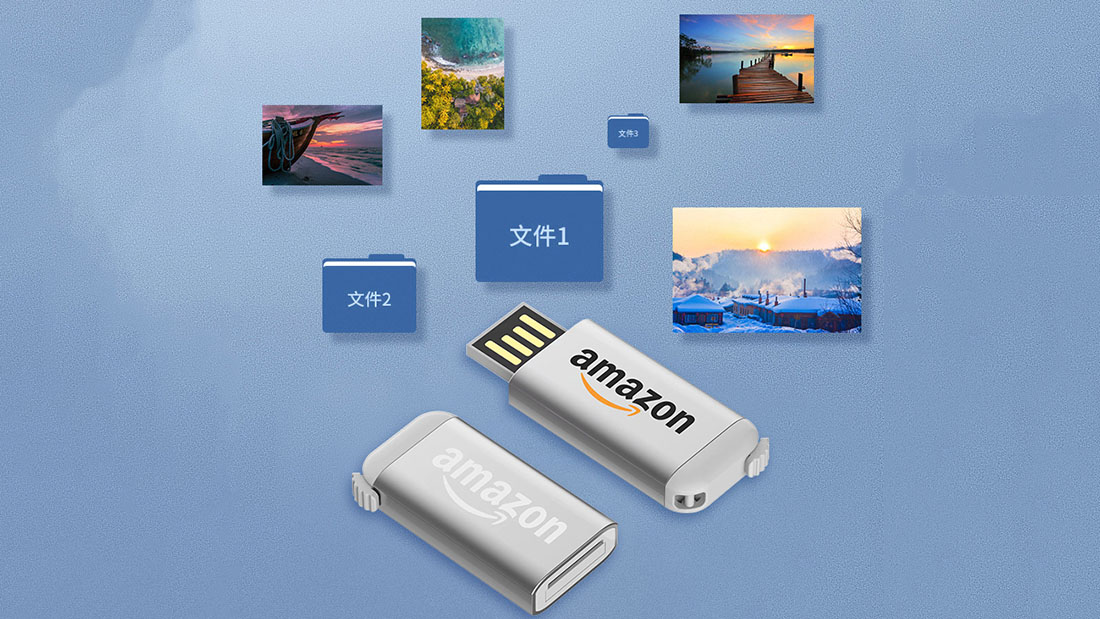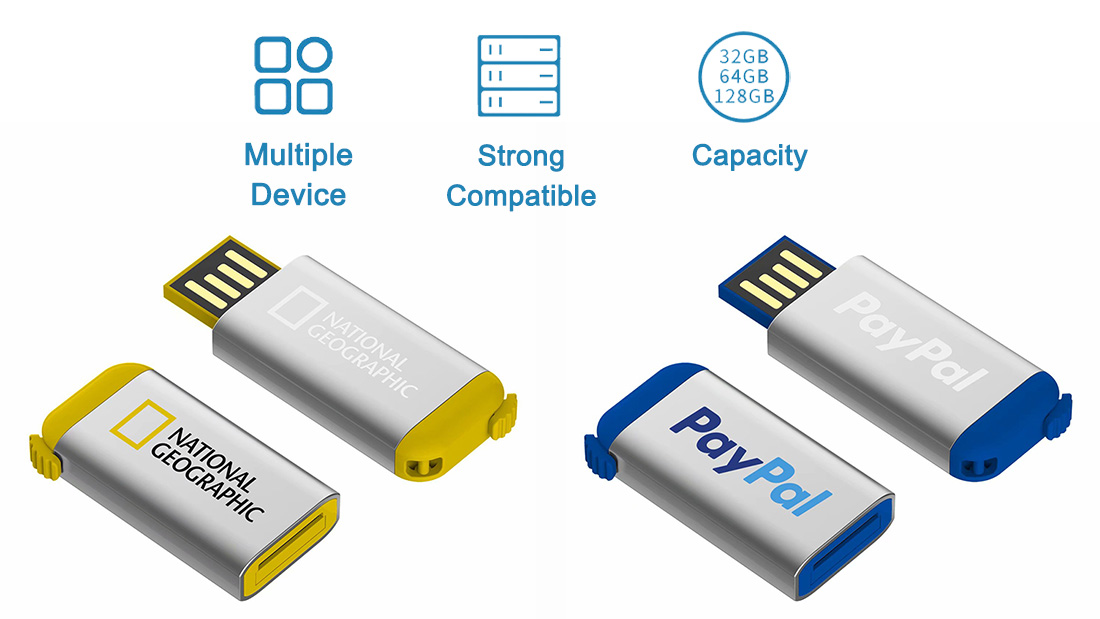 Recommend this memory stick as a gift reason
Memory stick is a computer accessory device with a compact, dynamic, young and easy-to-carry design anytime, anywhere. Not only can it be easily used and disassembled, it can also combine other functions such as car key chain, handbag hook, flashlight hook, bottle opener and others. Thus, offering USB flash drive as a gift can increase your brand visibility and create a long-lasting impression.