Portable Wireless Bluetooth Speaker with Built-in-Mic With Logo
Using high-quality aluminum alloy, exclusive color oxidation technology and CNC machining technology, durable, beautiful, premium not as plastic. Support wireless Bluetooth connection, and TF card insert/ 3.5mm aux-input for non-Bluetooth devices.
Bluetooth distance: <10M
Response frequency: 150Hz-20KHz
Charging voltage: USB 5v 500-1000mA
Input way: AUX, TF, Bluetooth
Sound noise ratio: >80db
Bluetooth: 4.2
Battery: 400mAh
Application: for iPhone, Samsung, Xiaomi, Meizu, iPad, computer etc.
person person Choose us as your promotional gift supplier is the smartest decision you've made since we have supplied Gifts to 50+ famous brands worldwide, working with 37,000 customers in 20 countries.
Inquiry now
local_shipping Customize your logo for this product and promise to ship it within 7 working days.
Wireless Bluetooth Speaker Description
Wireless speaker can be paired with your smartphone or computer giving you hours of music enjoyment. The speaker can connect from over 30 feet away and features over 3 hours of playback time on a single charge. Built in microphone allows you to answer calls without disconnecting from your phone. This aluminium cased Bluetooth or cable connectable external speaker features a hands free function, hi-fi clear sound and best of all simple convenient wireless connection to your smartphone, tablet or other Bluetooth enabled device. Speaker also features a FM radio tuner and easy to charge with a USB cable.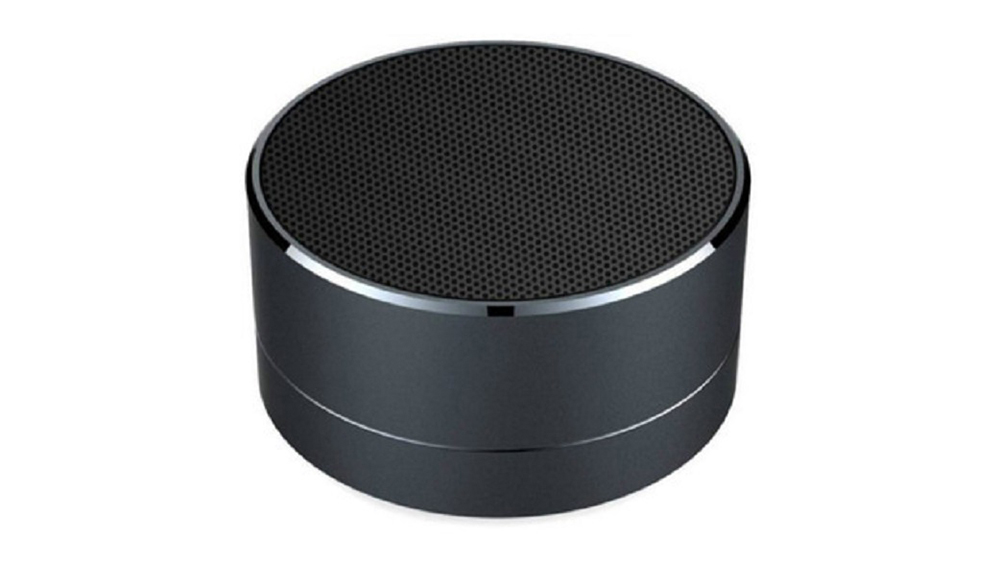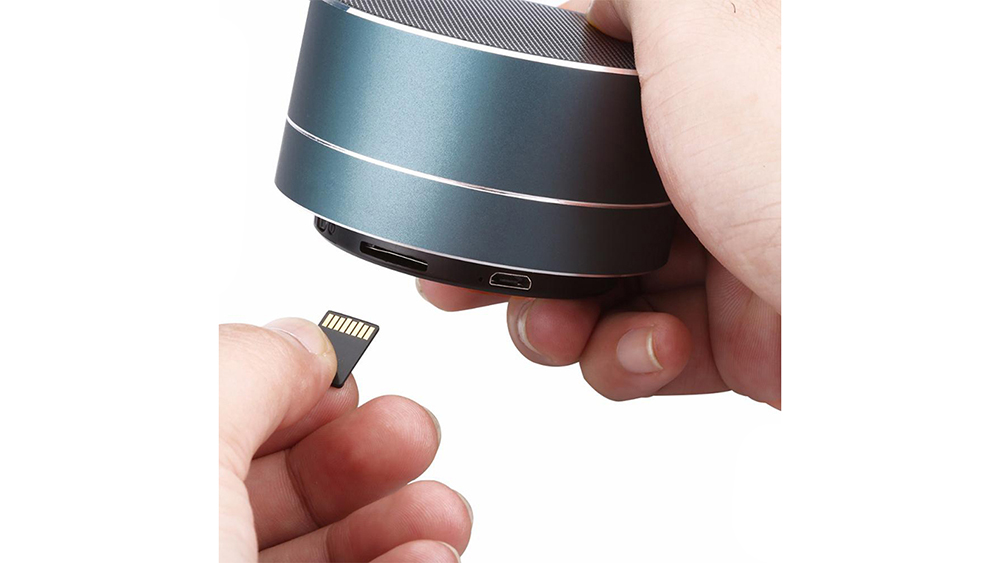 About this item
Long battery life: 400mAh capacity, 5 hour/ 60-song playtime powered by a built-in high capacity li-ion battery.
Various output mode: the Bluetooth speaker supports Bluetooth Connection, 3.5mm aux cable and high capacity TF card. You can enjoy music for multiple connection ways. Experience your music in full-bodied stereo realized through high-performance drivers.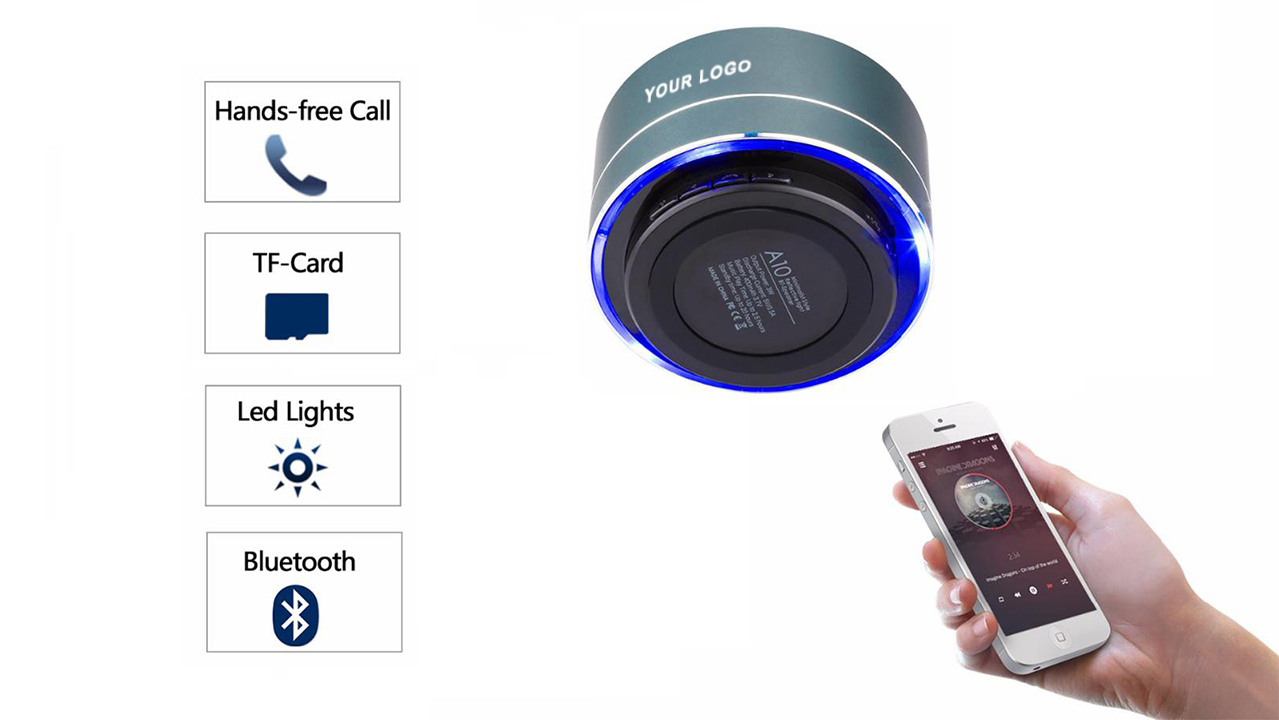 Portable and wide range support: small size and lightweight, 2.7*2.7*1.8 inch, 200G; 33 FT Wireless range support. You can enjoy music with this small wireless Bluetooth speaker outdoor.
Bluetooth 4.2 technology: compatible with all Bluetooth-enabled devices. Instantly connect to your smartphone or tablet from up to 33 feet away. Sound core reconnects automatically to the last device used. Built-in mic for hands-free calls.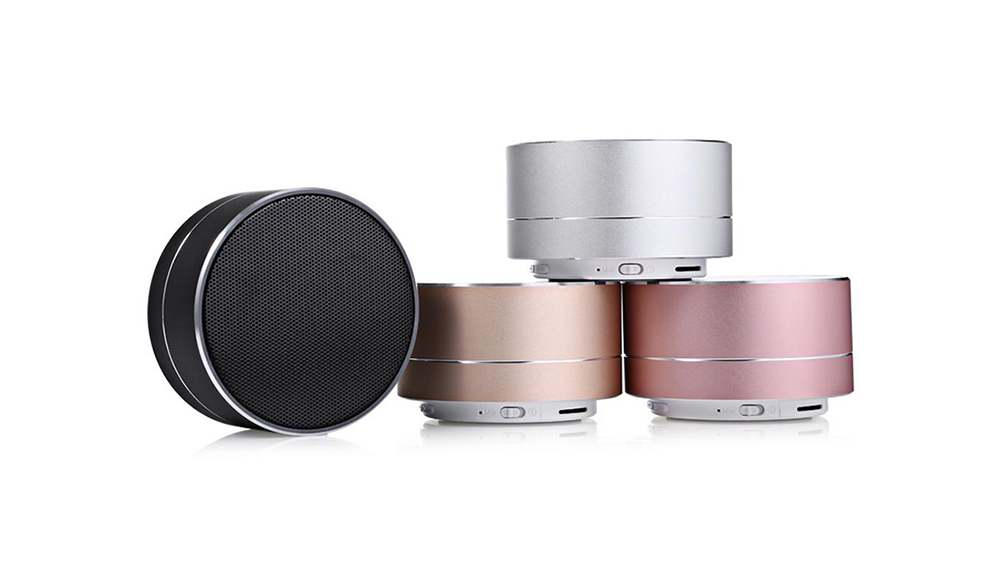 Recommend this Bluetooth speaker as a gift reason
For a lot of people, the Bluetooth is the next evolutionary step in mobile Phone technology: a phone that you stick in your ear. Of course, there are also obvious drawbacks to the technology. For one thing, it makes group phone calls more difficult. You used to be able to simply switch your device to speaker-phone mode and then everyone in the room could hear and interact with the call. If you did that now, it would translate as a voice screaming out of your ear, while everyone in the room would be leaning forward to shout their answers back into your ear.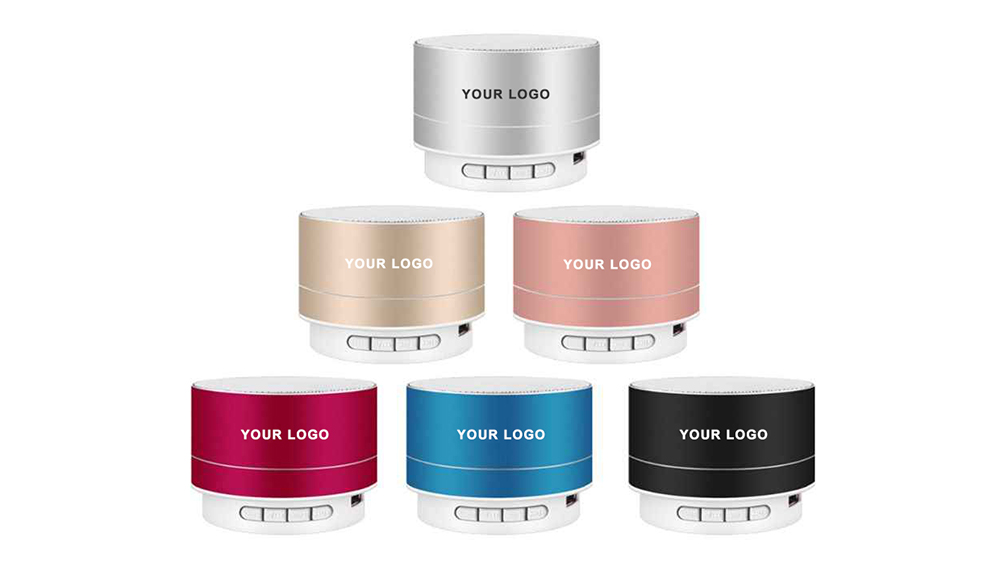 What you need is an external speaker. How many times has a private conversation with a client, co-worker, or vendor turned into a conference call? Normally, a conference call involves putting one person on hold while you connect with a third person. But sometimes you are in the middle of a discussion when someone walks past your cubicle whom you realize has some insight into the current project. For those spontaneously-generated conference calls, you will just switch your phone to its speaker.