Emirates Airlines Luggage Tag The Personalized Luggage Tag Gifts for For A New Business Owner
Price Range $0.1-$0.6
Take this cute Luggage Tap and travel with Emirates Airline. The Customer loves this product because it's cute and fits the customer's promotional purpose.
Have you ever stood at the baggage claim carousel at the airport and watched oodles of black suitcases circle round and round? All the suitcases look so similar it can be hard to identify yours even if it's a bag you've traveled with several times. Make your luggage stand out with personalized luggage tags for kids and adults. See how easy it is to create a Personalized Luggage Tag with names, monograms, initials, home addresses, contact information, and other custom details so you can easily identify your luggage and provide contact details in case it gets lost. Emirates Airlines Luggage Tag is a great example to show you how Gift-Supplier can help you make your design into a cute personalized luggage tag.
person person Choose us as your promotional gift supplier is the smartest decision you've made since we have supplied Gifts to 50+ famous brands worldwide, working with 37,000 customers in 20 countries.
Inquiry now
local_shipping Customize your logo for this product and promise to ship it within 7 working days.
Emirates Airlines Luggage Tag Features
1. Fun Personalized Luggage Tags: Bright-colored luggage tags, give your bag personality and are easy to identify on the baggage carousel, helping you pick out your luggage easily.
2. Information Card: Cute Emirates Airlines luggage tags with replaceable information notes for writing NAME and ADDRESS, easy tracking. The transparent waterproof cover protects your Information not to get wet.
3. Perfect gifts for Valentine's Day, weddings, birthdays, Mother's or Father's Day. Great Christmas presents for colleagues or that traveler in your life.
4. Durable For Years: Use high-quality rubber and adjustable sturdy belt-like loop design to prevent from breaking apart or losing your tags. Thicker than other cruise luggage tags, which are more durable against shock and rainy/snowy weather.
5. Safety And Usage Broadly: Also perfect for labeling anything you might leave on its own, like bowling ball bags, gym bags, briefcases, backpacks, golf bags, school bags, baby strollers, or musical instruments covers.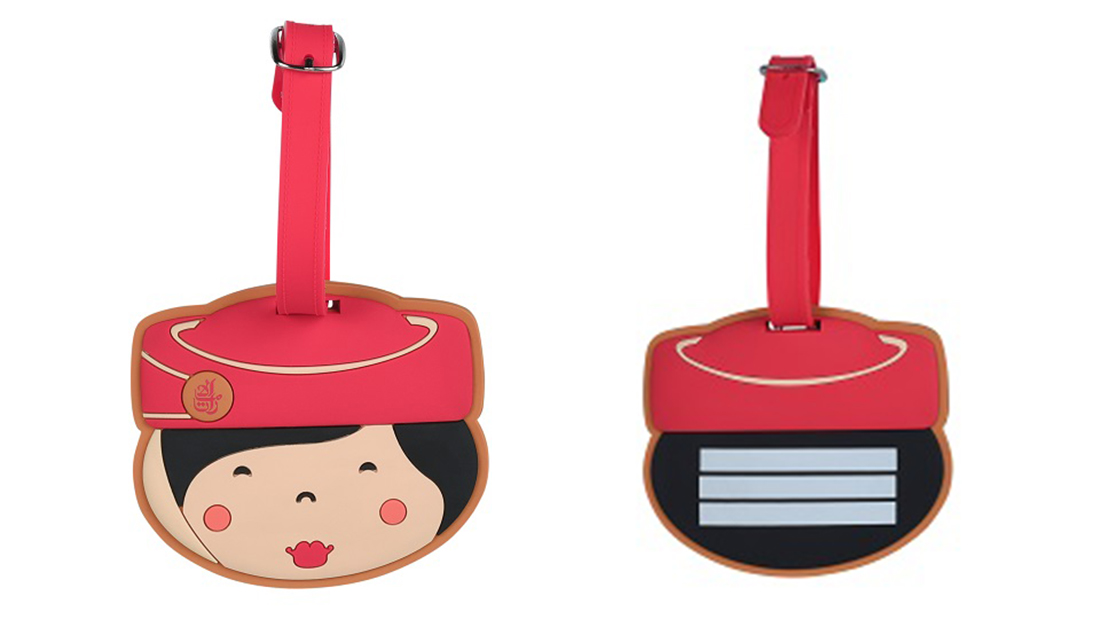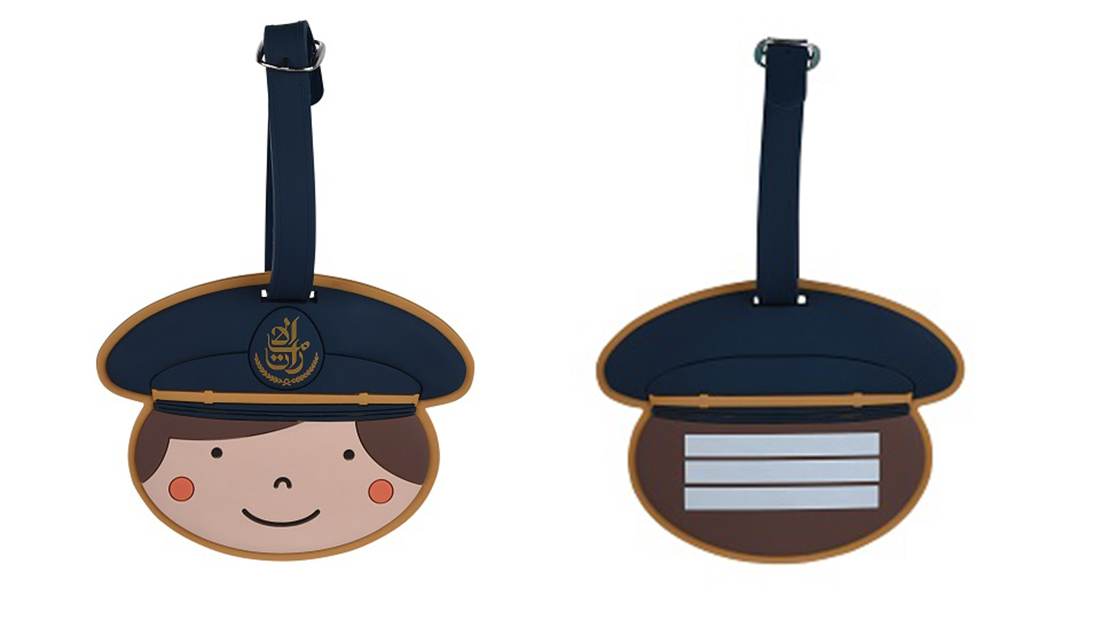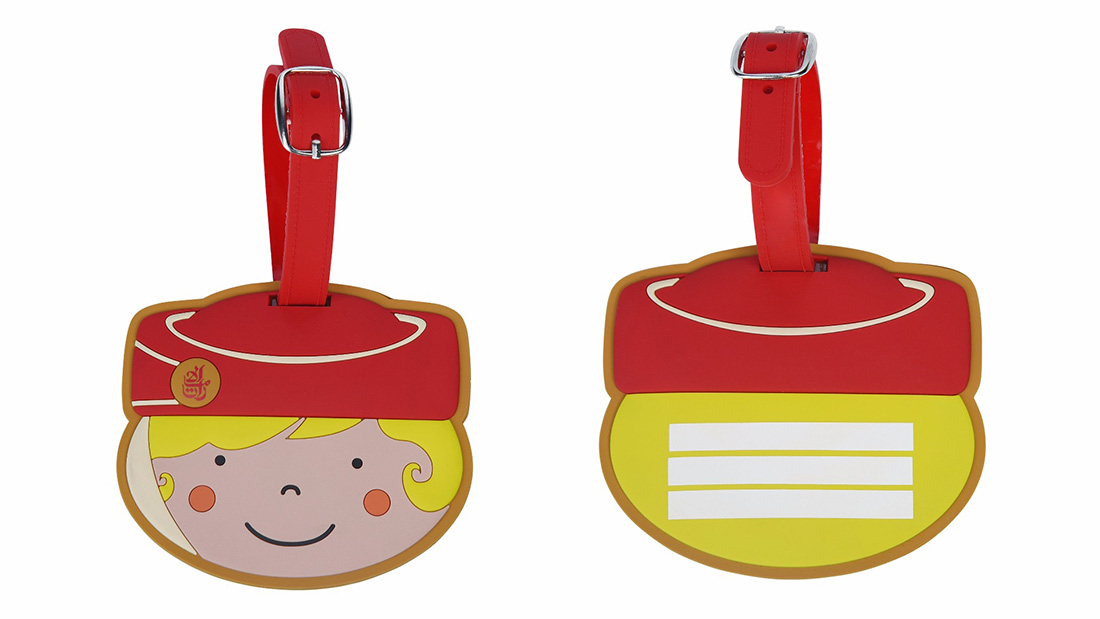 How custom-shaped Personalized Luggage Tag is made:
Step1: Concept & Design: Our professional designers can create a Personalized Luggage Tag from virtually any product, logo, or shape. Send us a sketch, photograph, product, logo, or icon for a 2D or 3D design based on your requirements. Depending on their complexity, designs and quotes take 24-48 hours.
Step2: Mould & Sample: Once your design is approved, we will create the mold and produce a sample within one week. We will send high-resolution images of the sample for final approval. Physical samples can be provided for a small fee. At this stage, changes can still be made but will be charged for.
Step3: Production: Upon final approval, we begin full production. The lead time depends on the complexity of the design and the quantity.
Step4: Shipping & Delivery: We will keep you informed as your unique creation moves through the production and shipping stages.