Caja ULTRAVIOLETA del cargador del desinfectante de Smartphone, caja ULTRAVIOLETA del limpiador de la desinfección del desinfect
La función 3 en 1 de cargador inalámbrico, caja de luz ultravioleta y difusor de aroma le brinda seguridad y conveniencia. Adopta tecnología de carga inalámbrica y cuentas LED UV para un uso práctico.
Dimensiones del producto: 8.74 "x 5" x 1.85 "(L x W x H)
Peso: 324G
Material: PC + ABS
Voltaje de entrada: 5V12A 9V / 2A
Potencia UV: 2 W (máx.)
Distancia de transmisión: 2-6 MIM
Color blanco
"Excellent products and excellent service." - Josephine
"Excellent value. High quality products at reasonable prices." - Warren
"Outstanding customer service." - Jack
"You're the best! Thank you!" - Tatiana
UV Sanitizer Description
The portable UV sterilizer can be widely used for cleaning mask, mobile phone, watch, earphone, makeup brush, jewellery, glasses, baby essentials and toys, etc. This box uses ultraviolet light to kill up to 99.9% of germs on hard surfaces. This large capacity sterilizer features a built-in 10W external wireless charge, 2 countdown time settings and aromatherapy feature (essential oil not included). Comes packed in an individual retail box and includes type-C charging cable. The on-the-go case can kill off that plethora of bacteria and viruses likely covering your phone in a matter of minutes, and assuming you have a rather recent model of smartphone that allows for wireless charging, it will even power up your device while killing off your invisible adversaries. The interior of the case is equipped with qi wireless charging technology, while the overall case is small enough to tuck into a purse, backpack or briefcase, so you can always have it with you.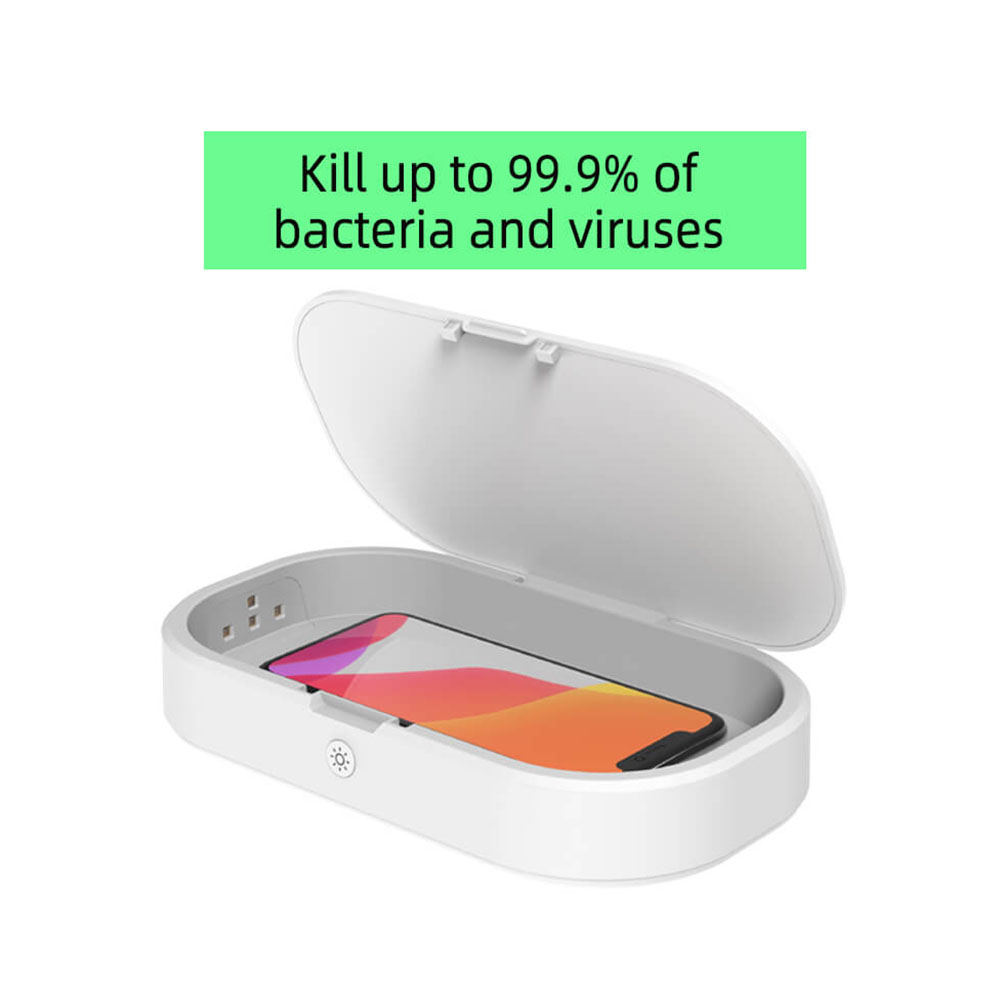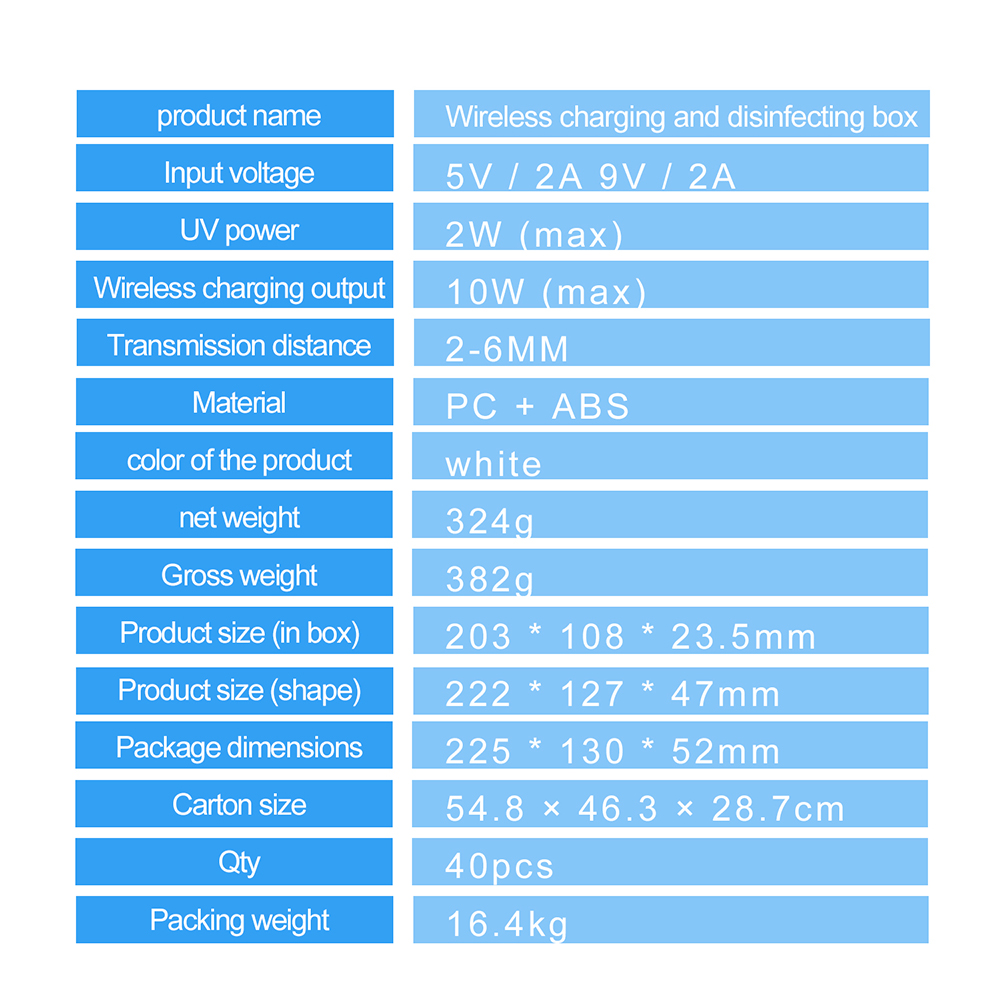 About this item
UV Light For 99% Effectiveness: In six minutes, use powerful UV Light to combat and eliminate 99% of bacteria that can cause the common cold, flu, and more. A spacious build provides full 360° sanitization to reach every corner, port, and bend in a smartphone.
Charge & Sanitize Simultaneously: Easily charge and clean your smartphone simultaneously to wake up the next morning with a full battery and a sanitized smartphone. Plus, two unique built-in PD 3.0(USB-C) and QC 3.0(USB-A) ports for charging. (Note: Charging Cable NOT provided.)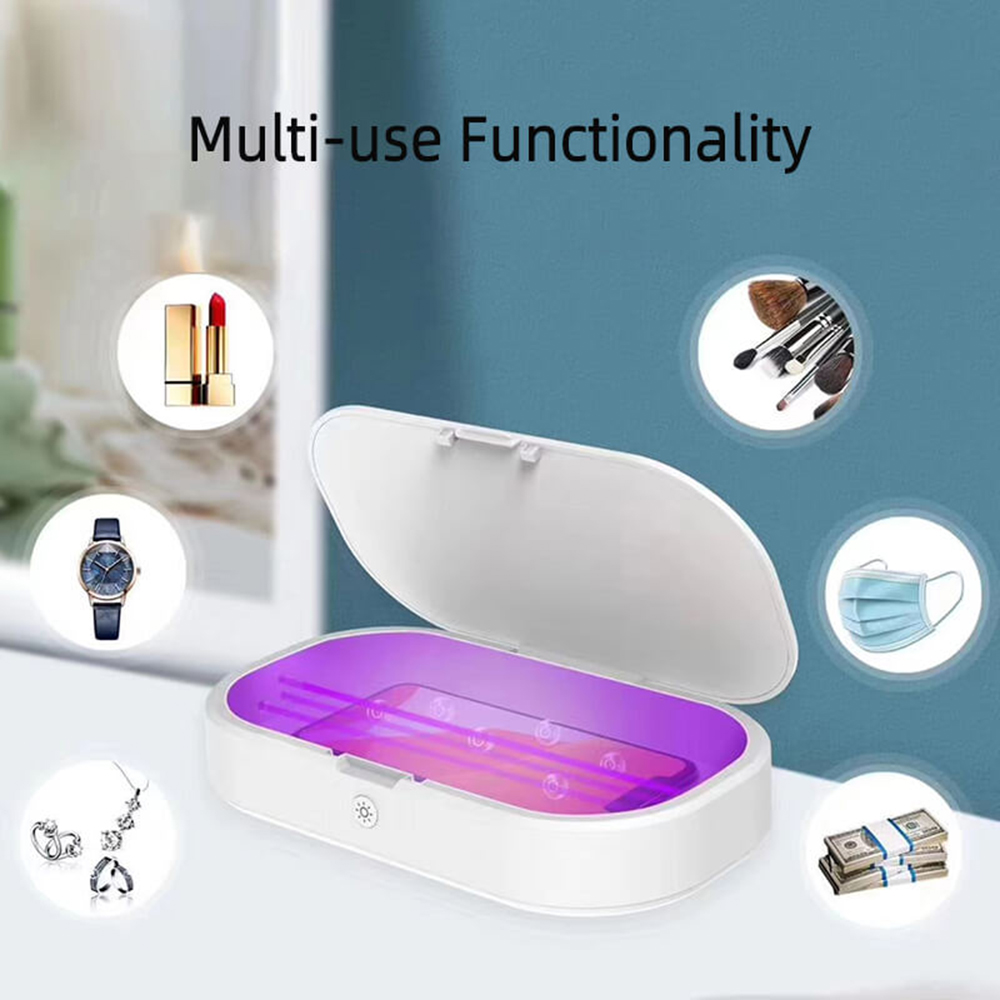 No Chemical or Heating Agents: 2 powerful UV light bulbs to effectively and efficiently sanitize smartphones and other items without the use of potentially harmful chemicals or heating agents that are common in certain standard sanitizers.
Vast Variety of Models & Gadgets: The extra-wide build provides ample space for not just a vast variety of popular smartphones, but other daily necessities that need to be sanitized as well. Simply toss in a smartphone, earrings, house keys, jewelry, and more.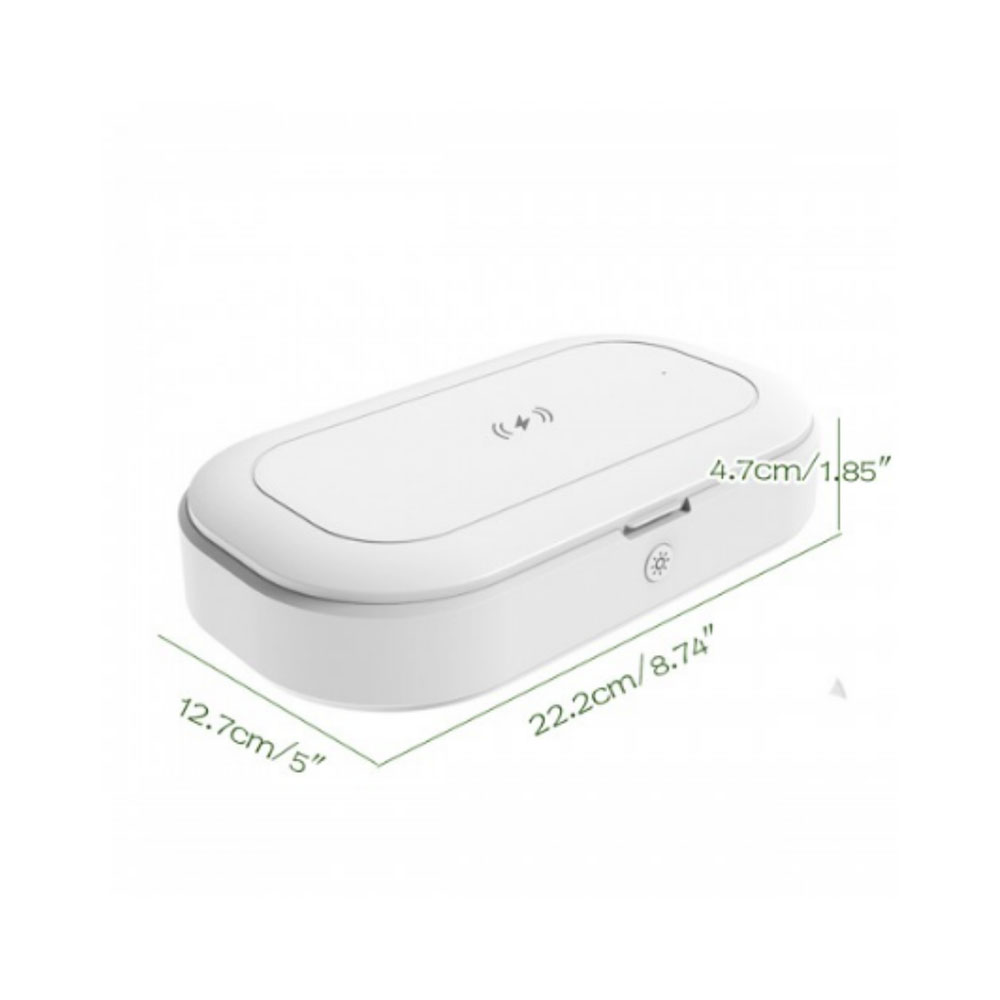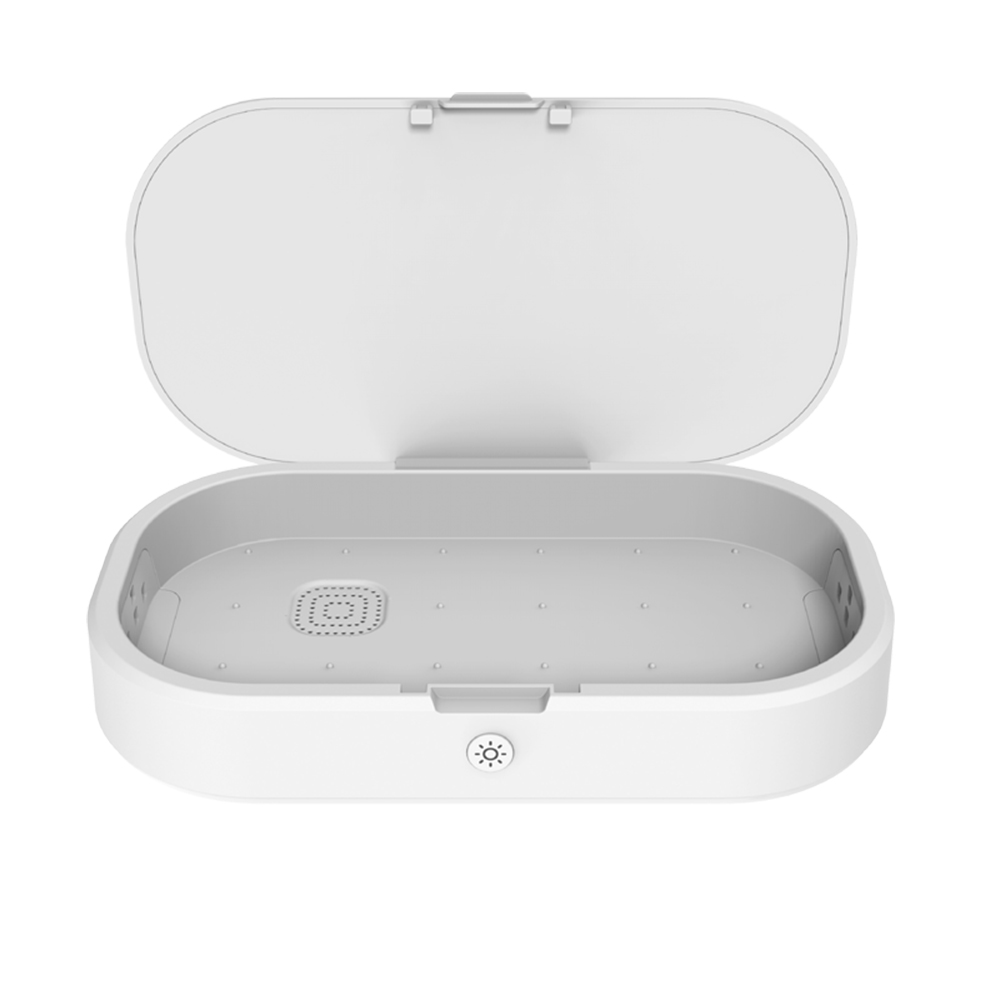 Recommend this portable UV sterilizer box as a gift reason
With a good UV light sanitizing device, you can clean those items that are always with you, like your phone. And you should really clean your phone from time to time. According to multiple studies, our phones are about the dirtiest objects in our lives, harboring on average nearly 20,000 distinct types of bacteria. And while wiping down a smartphone with water or alcohol might not be the best idea, our UV phone sanitizing cases will not damage the device but will eradicate bacteria and viruses, so long as you use the sanitizing hardware properly and regularly. It is a great alternative to chemical cleaners and it is not something new. Hospitals have been using UV Lights to disinfect rooms in hospitals. Keep your phone clean and sanitary is very necessary in daily life.
Material

PC + ABS

Product Dimensions

8.74" x 5" x 1.85" (L x W x H)

Color

Blanco

Item Weight

324G