Llavero de autodefensa Llavero de seguridad Llavero Herramienta de puerta Llaves sin contacto Llavero Sin toque Abridor de puert
Ligero, a prueba de herrumbre sin contacto hecho de aleación de zinc duradera. La punta del lápiz óptico funciona bien en teclados y pantallas táctiles en la caja del supermercado al comprar.
Dimensiones del producto: 3.1 "x 1.4" x 0.55 "(L x W x H)
Peso: 5.4 onzas
Material: silicona, caucho, zinc
Color: negro / blanco
"Excellent products and excellent service." - Josephine
"Excellent value. High quality products at reasonable prices." - Warren
"Outstanding customer service." - Jack
"You're the best! Thank you!" - Tatiana
Touchless Door Opener Description
This door opener is simple and very useful. It has a jagged hook you can use for door handles and drawers and a pointed end that serves as a stylus for ATM and keypad of your security lock. The finger slot ensures that the keychain will not slip from your fingers. It also allows you to apply enough pressure on your custom brass door opener. This door opener key tool is made in the shape of a key, so people can touch keypads, pull open doors and drawers, and turn door handles without directly touching them. It is made from brass, this touch tool is sturdy ad easy to disinfect after use. The stylus tip can also be replaced to ensure that germs will not spread further. The large logo decoration option is perfect for promoting the business. It is a sizable anti-touch touch tool to avoid direct contact with buttons, door knobs, and other high-contact surfaces.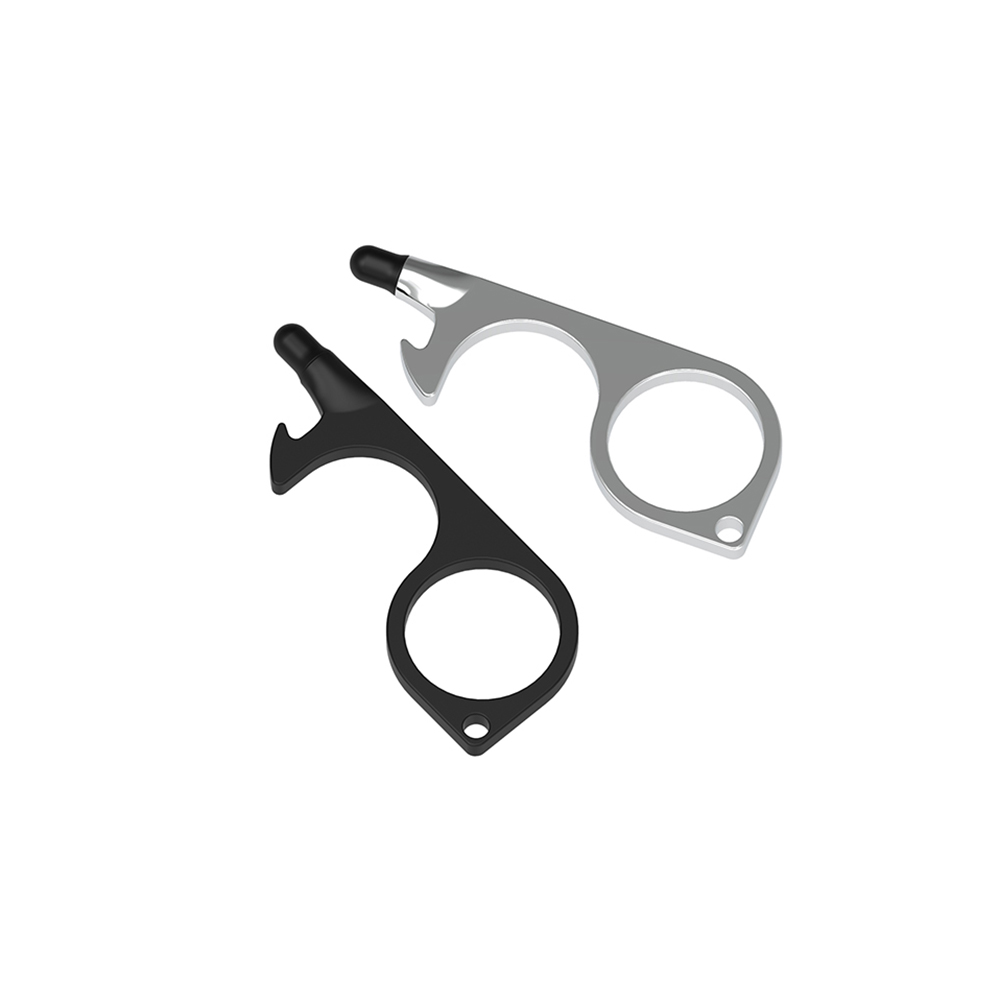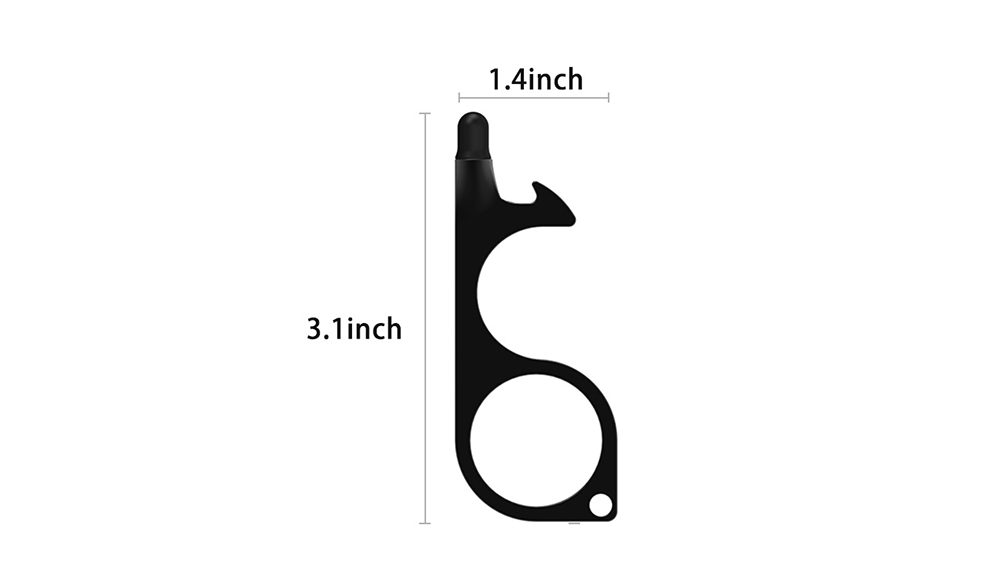 About this item
NO TOUCH TOOL: Avoid high contact surfaces such as ATM's, elevator buttons, card readers, and doors.
STYLUS: Use scratch free rubber point stylus on phone/tablet screens. Makes it easy to sign documents, edit photos, and every day touch screen use.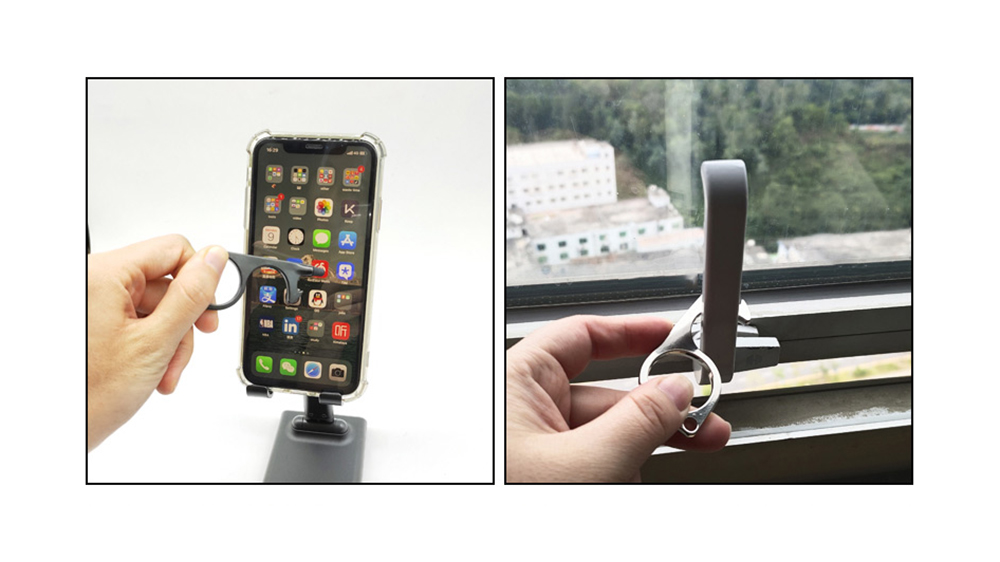 BOTTLE OPENER: Use hook to open soda/beer bottles easily.
KEYRING: Each tool comes with a key ring. You can use as a keychain, attach to purse and/or backpack or use alone as an easy to reach tool.
DESIGN: Comfortable on hands, great for everyone (adults, children, teenagers, men, woman, everyone!), multiple color options available.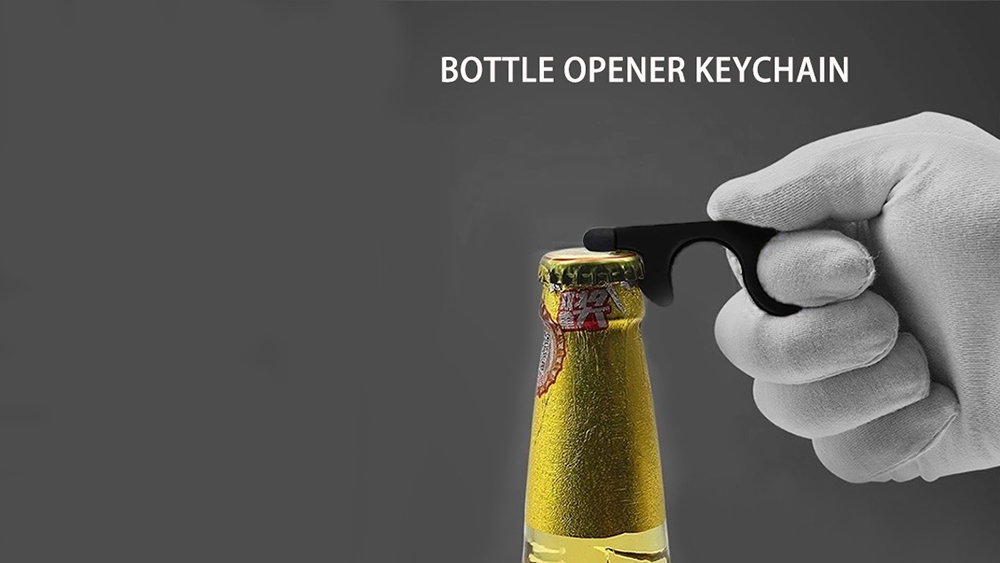 EASY TO CLEAN: Zinc material is easy to clean, simply wipe clean or wash with soap and it is ready for re-use.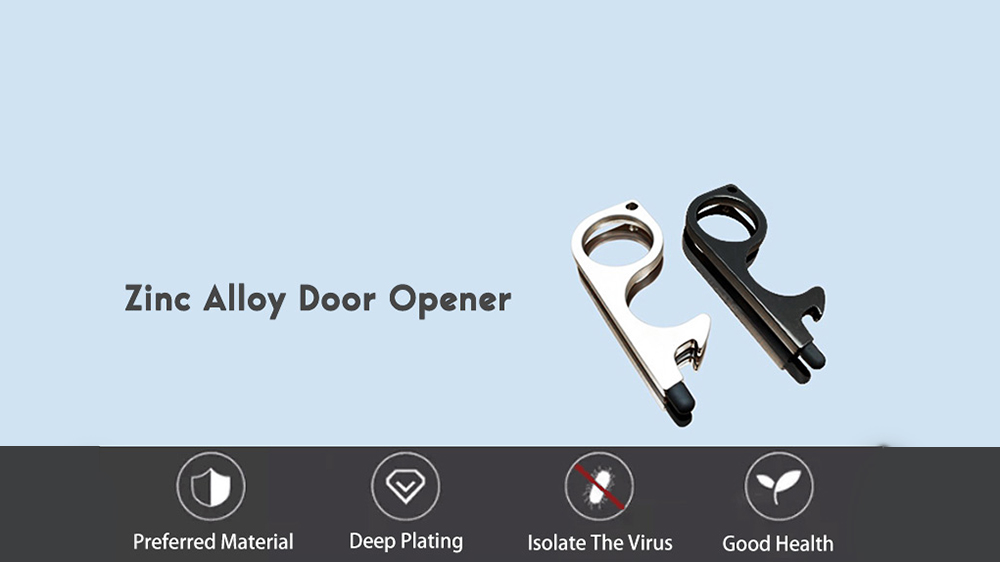 Recommend this door opener as a gift reason
This new brass door opener is like an extension of your finger. With an ergonomic finger slot, you can be sure that it is comfortable to use even with the exertion of force. It is small enough to fit in your jeans pockets so you will not forget to bring them along with you. Attach a carabiner or a lanyard to make sure you always have it in your bag. Do you need to withdraw cash from the ATM but you do not want to touch the keypad or the screen for fear of contracting the virus? Then this custom brass door opener is exactly what you need. The tip of the key opener works as a stylus so you do not have to touch the surface of the ATM or even the keypad of your security lock.
Material

Silicone, Rubber, Zinc

Product Dimensions

3.1" x 1.4" x 0.55" (L x W x H)

Color

Black/White

Item Weight

5.4 ounces