Factory Price 3in1 Braided LED Charging Cable Light-up Logo Promotion Gift
As a professional phone data cable manufacturer, we have designed and manufactured this kind of USB data cable that illuminate your logo with a white LED when connected to power (round shape).
Material: ABS, copper
Function: data cable; charging cable
Input port: USB
Output port: Micro USB, Type-c, iPhone
Power: 5V/2.1A
"Excellent products and excellent service." - Josephine
"Excellent value. High quality products at reasonable prices." - Warren
"Outstanding customer service." - Jack
"You're the best! Thank you!" - Tatiana
Descripción del cable de carga LED 3 en 1
Los cables 3 en 1 iluminarán su logotipo con un LED blanco cuando estén conectados a la alimentación (forma redonda). Incluyen un cable de 8 pines, tipo C y micro USB que es adecuado para su uso con dispositivos móviles actuales. Tienen cables trenzados y extremos plateados en los extremos de los conectores con un llavero cromado adjunto.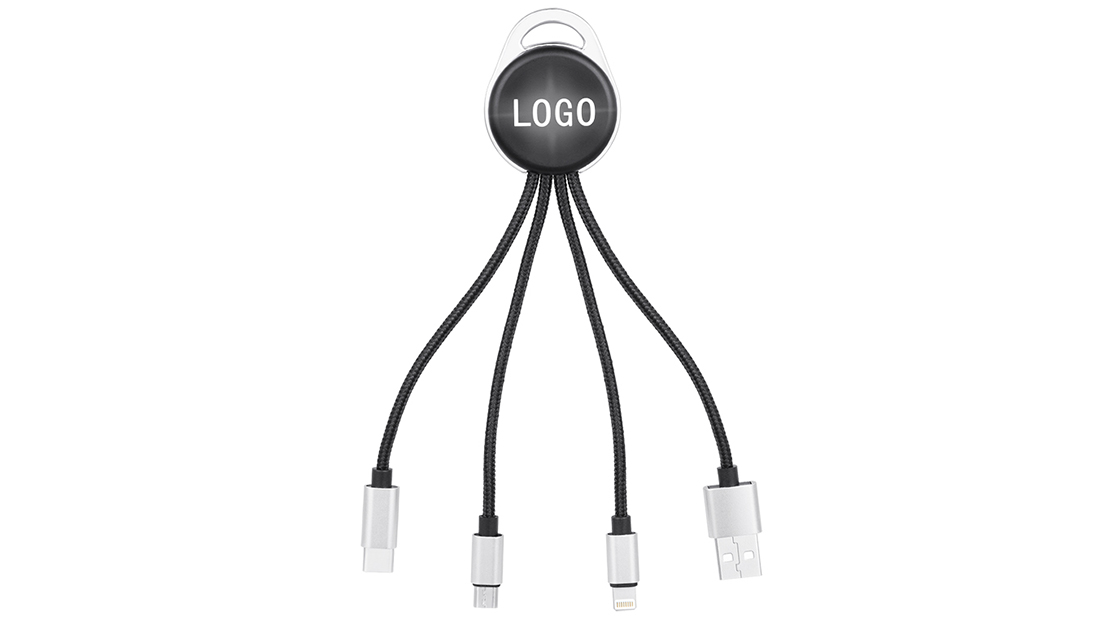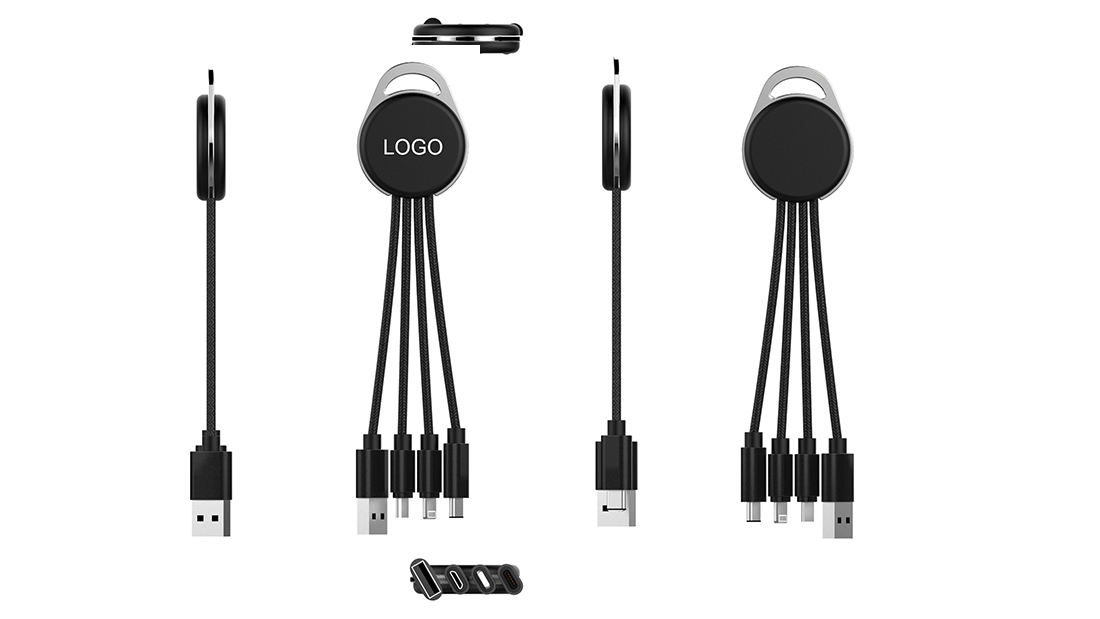 Acerca de este artículo
Compatibilidad universal: se puede utilizar para conectar un periférico USB del puerto USB 3.0 tipo A a una computadora para una rápida transferencia de archivos. Es compatible con todos los dispositivos USB-A, como computadoras portátiles, almohadillas de enfriamiento para computadoras portátiles, Smart TV, USB en el automóvil, reproductor de DVD, concentrador USB 3.0, monitor, cámara, Wacom, Blue-ray Drive, decodificador, etc.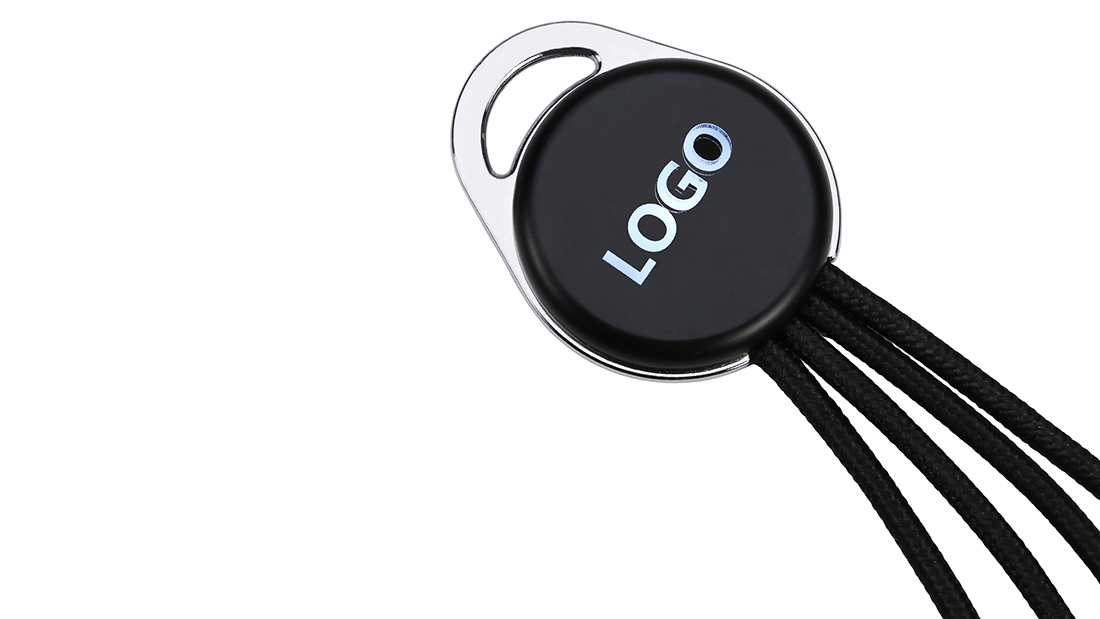 Durable y confiable: diseño anti-rotura reforzado SR único, prueba de flexión 20,000 veces, durabilidad superior. Los conectores antioxidantes garantizan un rendimiento superior del cable y una transmisión de datos sin errores
Alta velocidad: este cable USB admite velocidades de transferencia de datos de hasta 5 Gbps, 10 veces más rápido que USB 2.0. Las versiones anteriores son compatibles con los puertos USB 2.0 y USB 1.1 de la computadora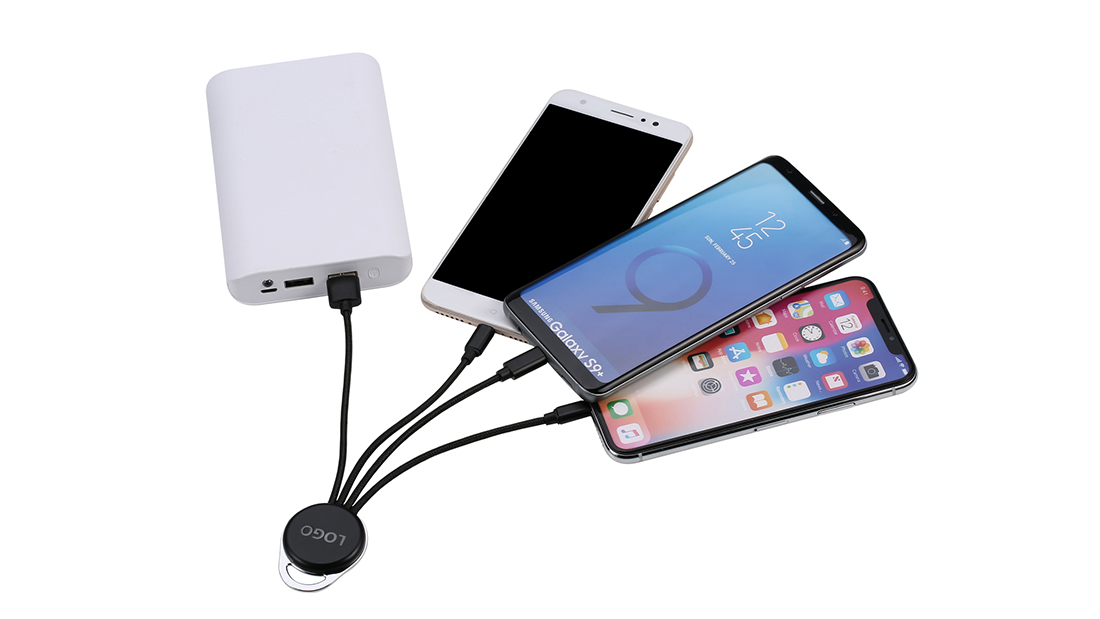 Plug & Play: puede usar directamente este cable USB A macho a macho con las carcasas de su disco duro, computadora portátil, tableta de escritura, cámaras y otros periféricos USB Super Speed. No se necesita conductor.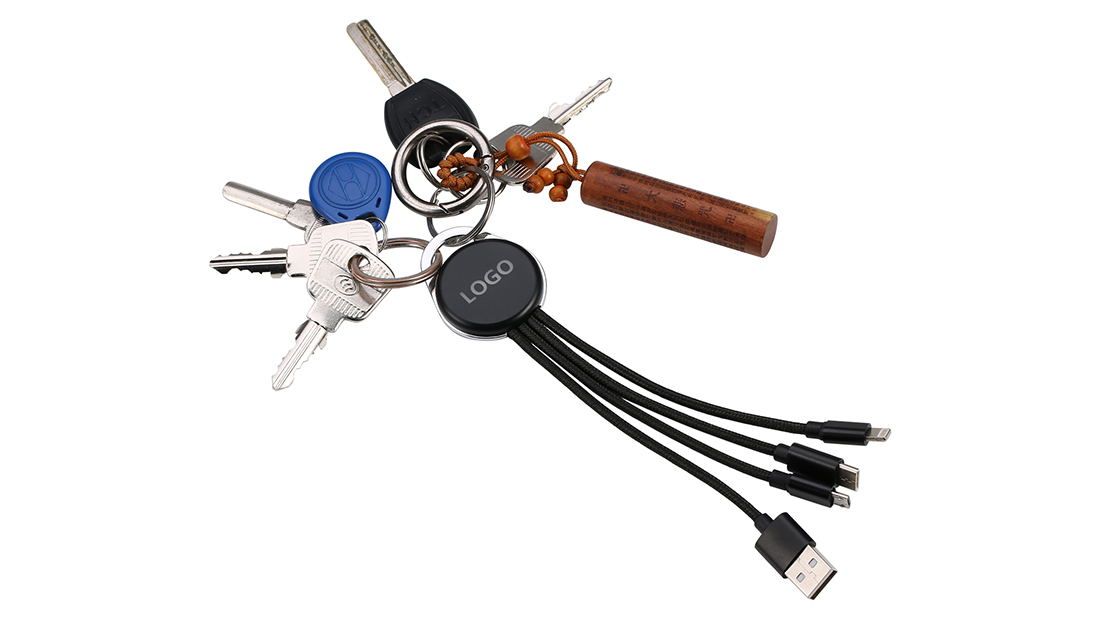 Recomiende este cable USB led redondo como motivo de regalo
Los cables USB ocupan muy poco espacio en un bolso o maletín e incluso se pueden llevar en el bolsillo del usuario. Esto asegura que sean más visibles, por lo que el negocio que aparece en el cable recibe más exposición. Los cables promocionales son una excelente manera de proporcionar al cliente la marca a un precio muy bajo. Los cables brindan visibilidad a la empresa que los ofrece y transmiten un mensaje poderoso a todos los que ven estos dispositivos.