Personalized Custom Mini Wireless Portable Charger Pad with Fast Charge
Wireless portable charger supports charging through phones cases up to 8mm thick. Please note that cases made of metal, external attachments such as magnets, credit cards, grips, and stands will interfere with charging.
Material: ABS
Micro Input: 5V 2A
Wireless Output: 10W
Wireless Charging Distance: ≤8mm
Wireless Charging Time: ≤4h
Wireless Version: ST
Size: 105x105x8mm
person person Choose us as your promotional gift supplier is the smartest decision you've made since we have supplied Gifts to 50+ famous brands worldwide, working with 37,000 customers in 20 countries.
Inquiry now
local_shipping Customize your logo for this product and promise to ship it within 7 working days.
Wireless Portable Charger Description
This fantastic Wireless portable charger has a large surface area that allows for stand out led light up branding, illuminating your logo or campaign in a bright white light. The led wireless charging dock features a light inside that illuminates your laser engraved logo when in use. This Wireless portable charger is the modern way to charge all Qi enabled mobile devices, which covers most modern mobile phones without the use of cables or wires. You just need to simply place your smartphone flat onto the top of the device. And the LED branding is achieved with engravers. The engraver works to remove the top material layer, this reveals a led plate in which lights up your chosen design.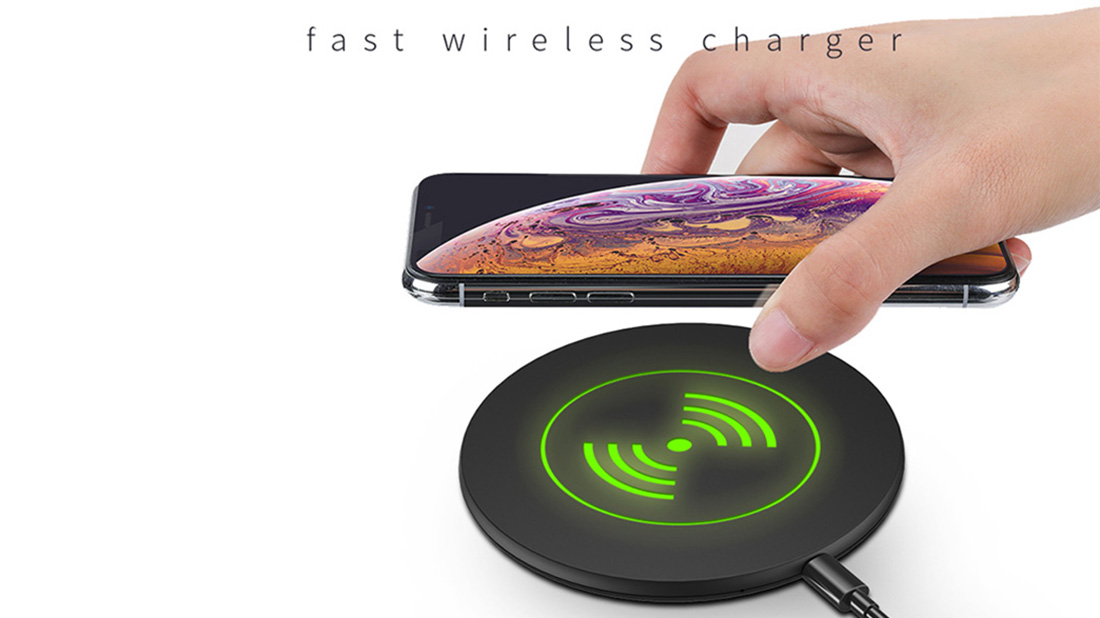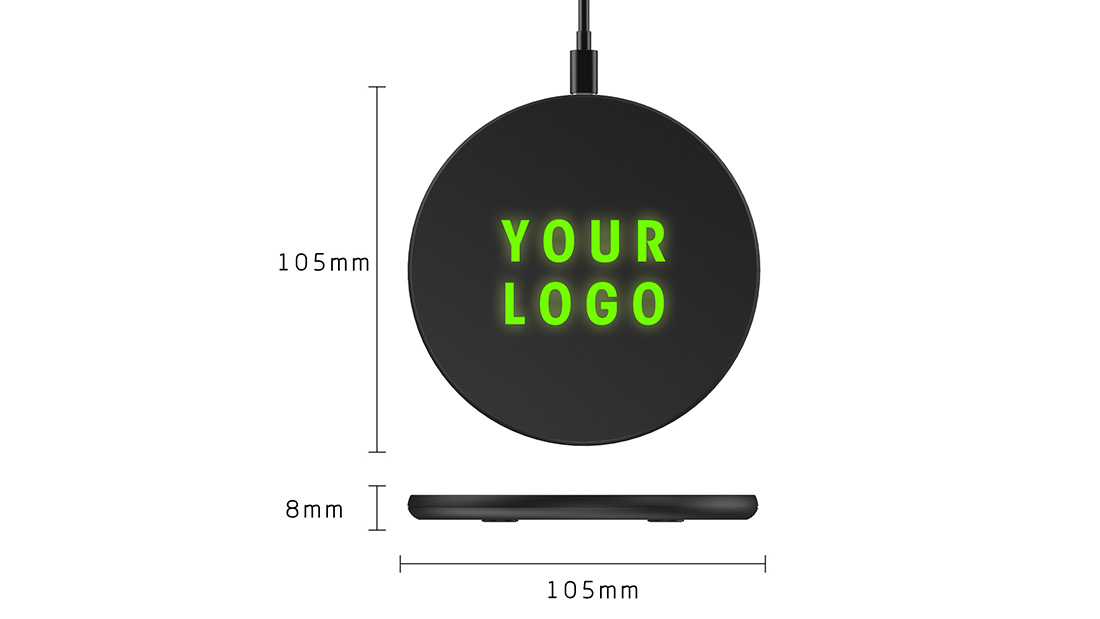 About this item
Charging for Home and Office: Now you can experience wireless charging day and night with one at work and another at home.
Wide Compatibility: Support for all Qi-enabled devices including iPhone X, XS, XR, XS Max, 8, 8 Plus as well as Samsung Galaxy S10, S9, S8, Note 10, Note 9, Note 8.
The Need for Speed: A high-efficiency chipset provides 10W high-speed charging for Samsung Galaxy, while iPhones get a boosted 7.5W charge.
Case Friendly: Don't fumble with your phone case. It charges directly through protective cases. Rubber/plastic/TPU cases less than 8mm thick only. Magnetic and metal attachments or cards will prevent charging.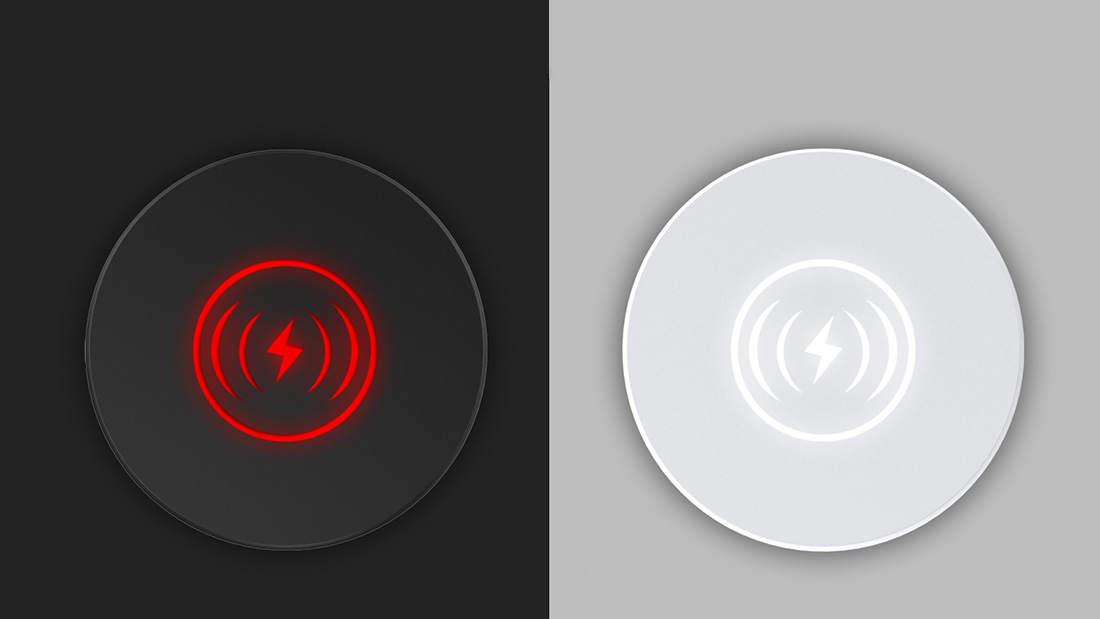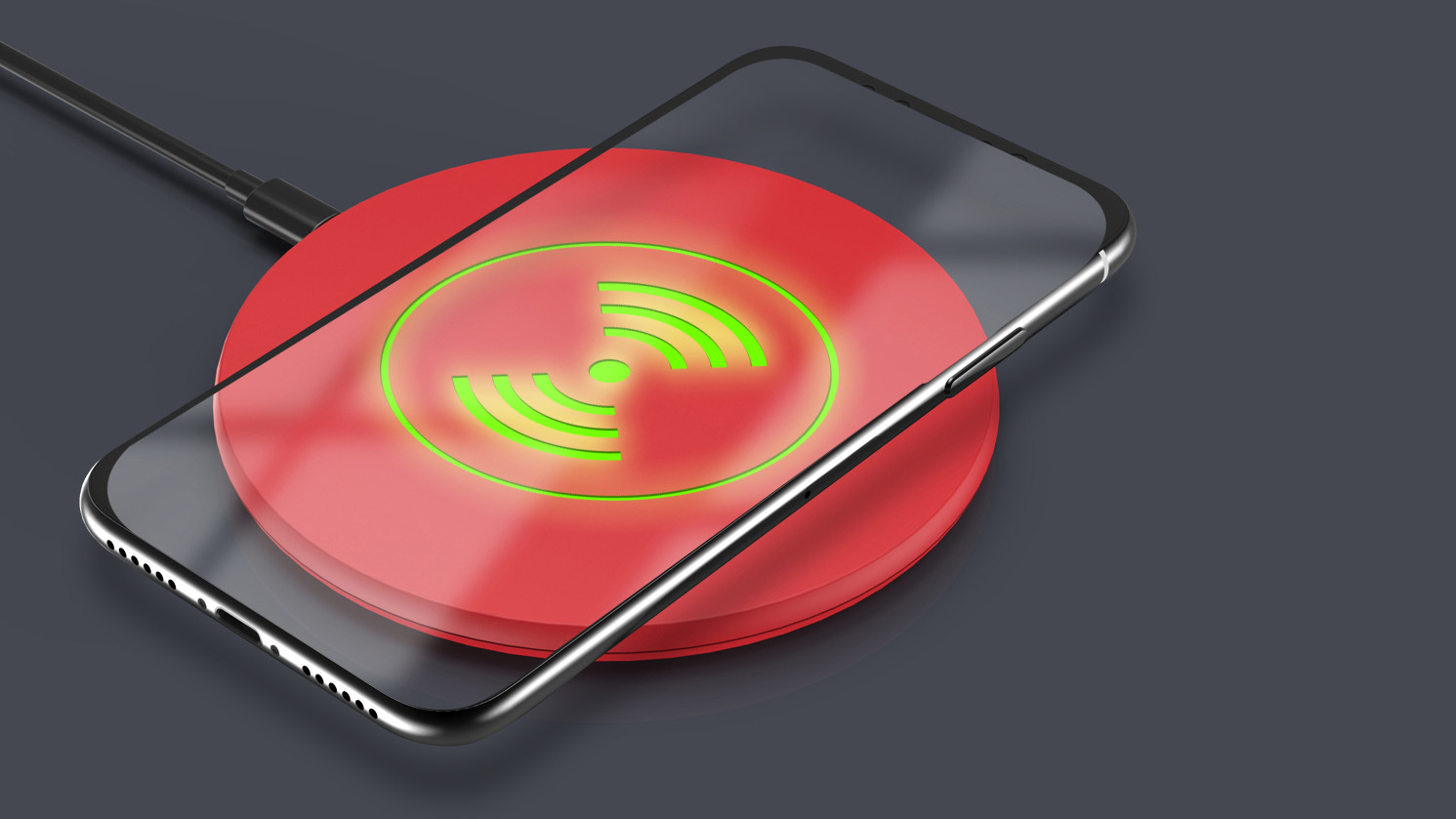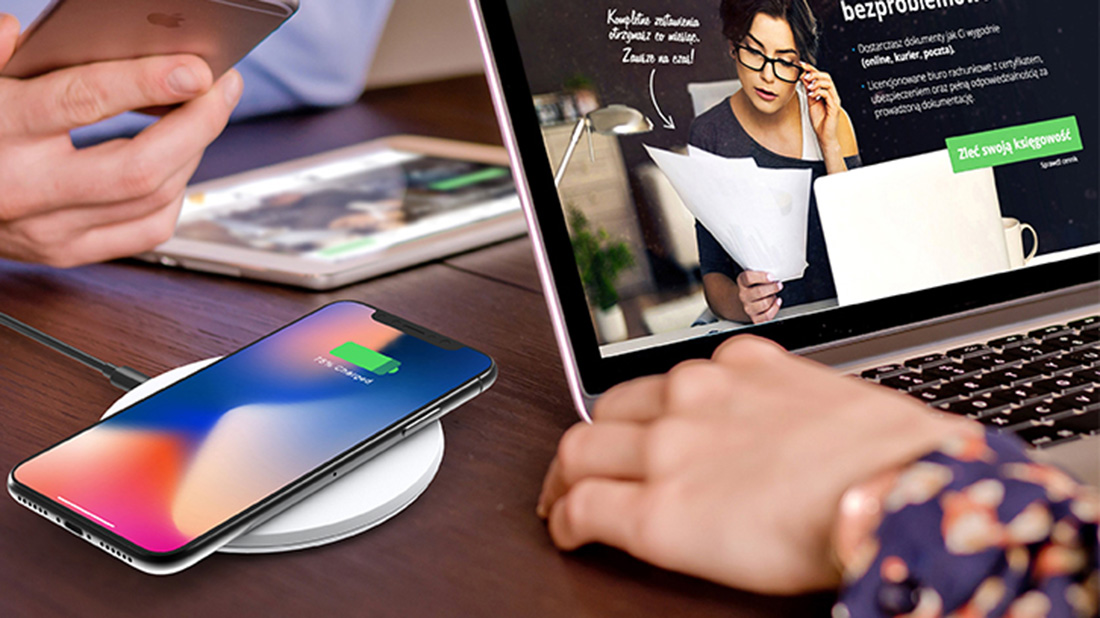 Recommend this Wireless portable charger as a gift reason
Qi Wireless portable charger with led logo is unique, which can be embossed LED lighting of the selected parts of your graphic design. When you use the wireless charger, the logo is bling bling shining. Experience the future of led charging today! A sure hit for everybody who follows the latest trends and goes with the flow. Induction charging means you simply place a qi-equipped smartphone on the wireless charger and it starts charging. If your telephone does not have this function, it is also easy to solve it. You can add an external Qi receiver and charge wirelessly or charge normally via USB cable. Our Qi chargers are suitable for all smartphone or iPhone models equipped with a receiver for wireless charging.