Direct Charge Cable 3 in 1 Data Cable With Custom Led Backlight Logo in Good Quality
As a professional phone data cable manufacturer, we have designed and manufactured this kind of USB data cable that illuminate your logo with a white LED when connected to power (round shape). Attract potential customers and new clients with functional tokens like these Printed Spotlight Illuminating USB Cables! Engraving on the specially coated frame allows the White LED light to shine through your logo giving it the front and center attention it deserves. This USB Cable offers a Micro-USB, Lightning Compatible & Type-C tip which caters to a spectrum of users.
Material: ABS and Nylon Braided
Function: Charging + Data Transfer+Promotional Gift
Length: 15cm
Logo methods: Laser/Silkscreen imprint/full-color imprint
Compatible with iPhone 5/6/7/plus/8, Samsung, Huawei, etc all smartphones
Power: 5V/2.1A
Input port: USB
Charging Tips: Micro-USB, Lightning Compatible & Type-C
person person Choose us as your promotional gift supplier is the smartest decision you've made since we have supplied Gifts to 50+ famous brands worldwide, working with 37,000 customers in 20 countries.
Inquiry now
local_shipping Customize your logo for this product and promise to ship it within 7 working days.
3 in 1 Data Cable Description
The 3 in 1 cables will illuminate your logo with a white LED when connected to power (rectangle shape). They include an 8 pin, Type C and Micro USB cable that's suitable for use with current mobile devices. They have braided cables and silver ends on the ends of connectors with a chrome key ring attached.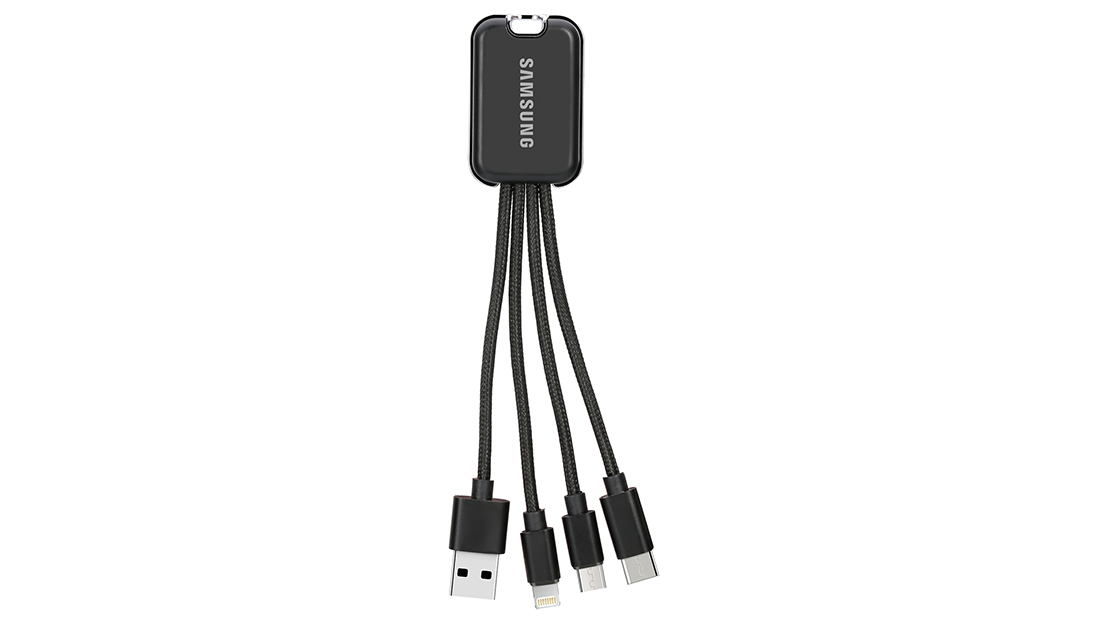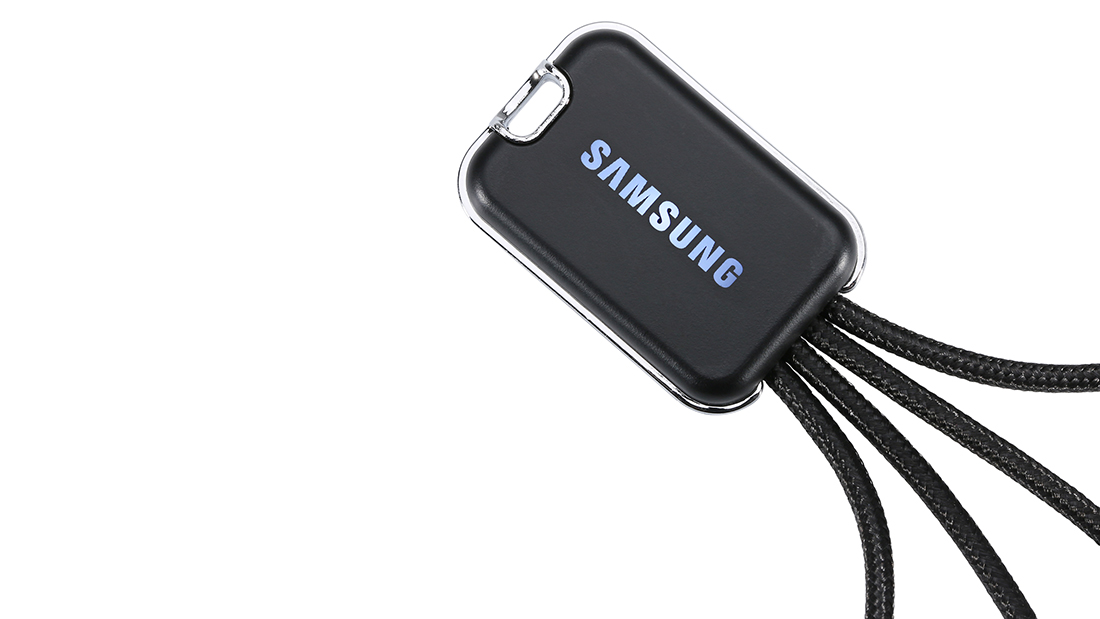 About this item
Universal Compatibility: It can be used to connect a USB peripheral of USB 3.0 type A port to a computer for fast file transfer. It compatibles with all USB-A devices such as Laptop, Laptop Cooling Pad, Smart TV,USB in car, DVD player, USB 3.0 hub, Monitor, Camera, Wacom, Blue-ray Drive, Set Top Box, etc.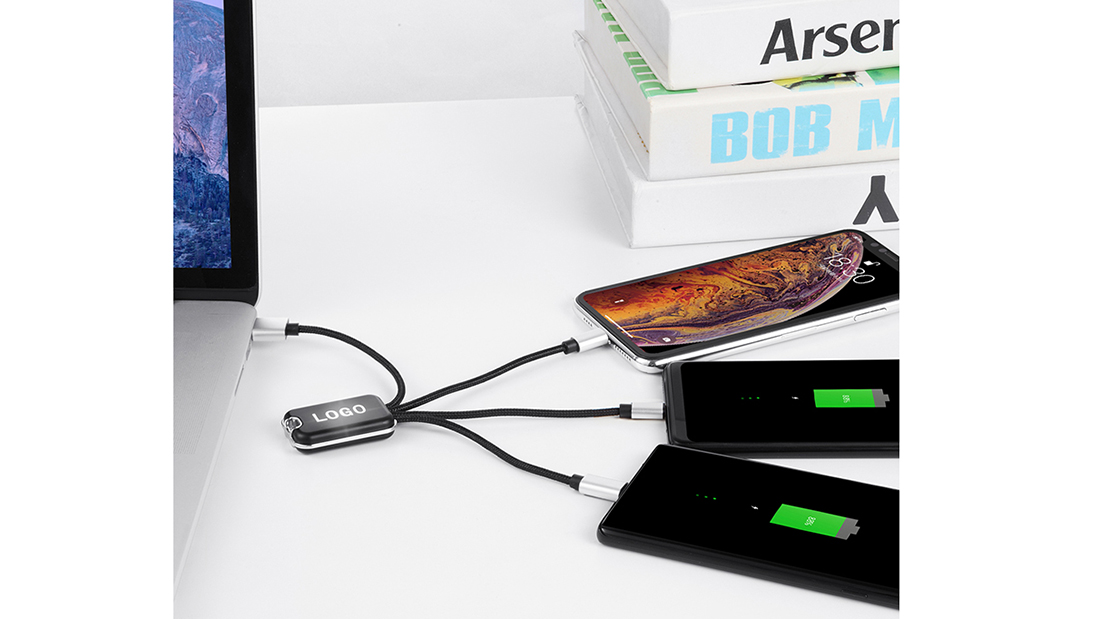 Durable & Reliable: Unique SR reinforced anti breaking design, 20,000 times bending test, premium durability. Anti-oxidation connectors ensure superior cable performance, error-free data transmission
High-Speed: This USB cable supports data transfer speed up to 5Gbps, 10x faster than USB 2.0. Backwards are compatible with computer USB 2.0 and USB 1.1 ports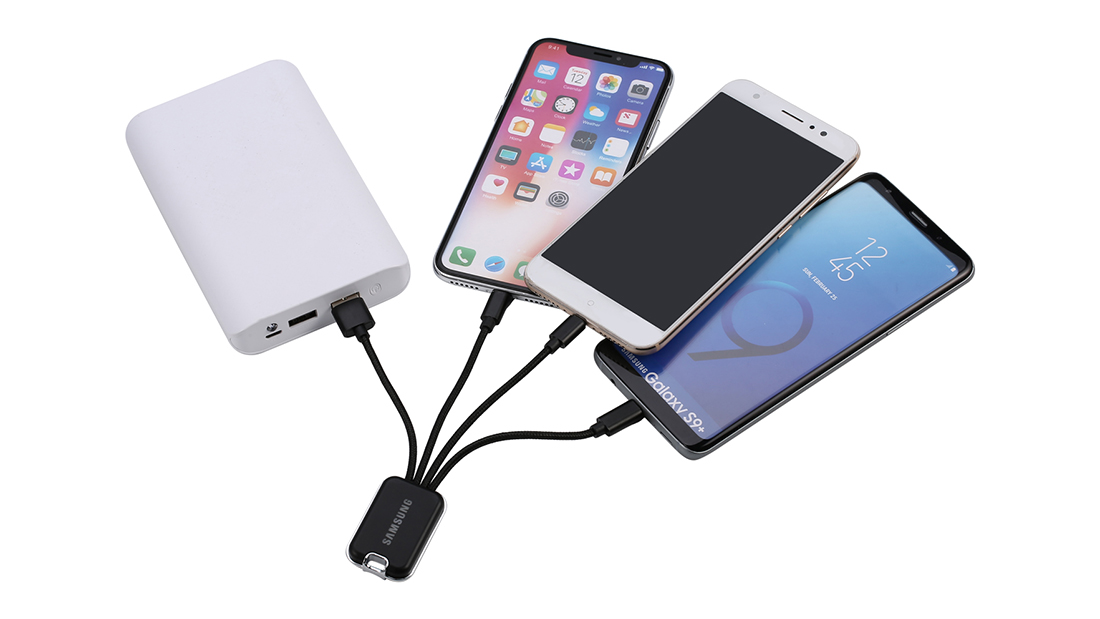 Plug & Play: You can directly use this USB A male to male cable with your hard drive enclosures, laptop, writing tablet, cameras, and other Super Speed USB peripherals. No driver needed.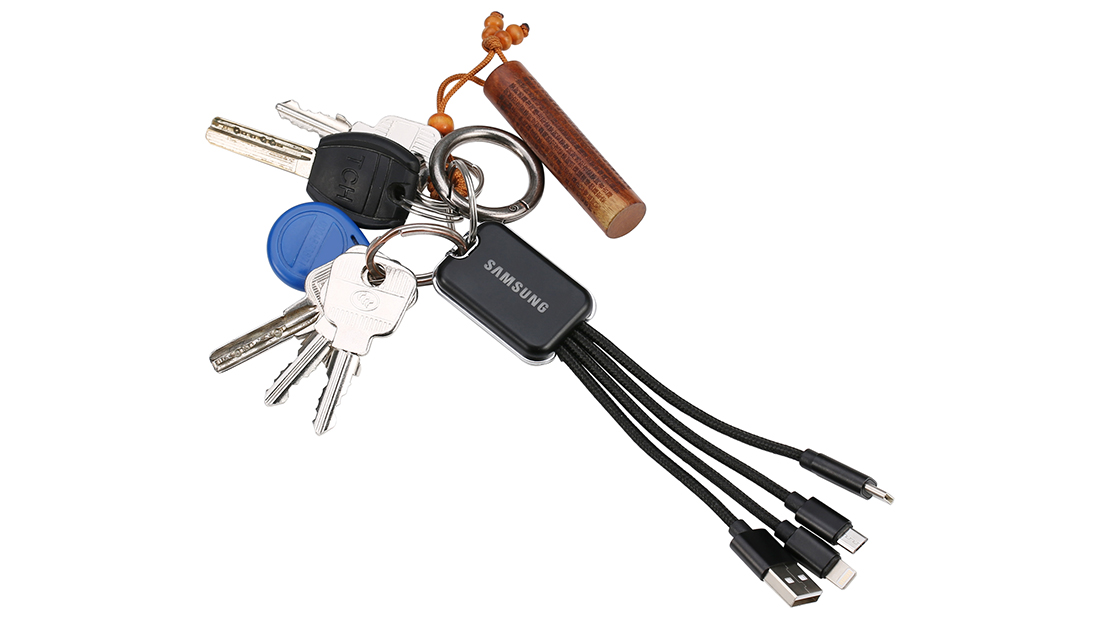 Recommend this rectangle led USB cable as a gift reason
USB cables take up very little space in a purse or briefcase, and they can even be carried in the user's pocket. This ensures they are more visible, thus the business featured on the cord receives more exposure. Promotional cables are a great way to provide the customer the branded at a very low price. The cables provide visibility for the company offering them and deliver a powerful message to all who see these devices.