Customized Car Care Kits with Personalized Logo for your company
This Deluxe Car Cleaning Kit is the perfect corporate gift for car lovers and those who take pride in their vehicles. The all-natural products are gentle on the car's exterior and interior surfaces, while still being tough enough to tackle the toughest dirt and grime. The kit includes a window cleaner, wheel cleaner, tire shine, wax, and microfiber cloths. All of these items are packaged in a stylish and durable box with a customized logo to give it that extra special touch. The box also includes a step-by-step guide to help even the most beginner of car owners tackle their car cleaning needs. With this kit, you can give the gift of clean and shining cars to the special people in your life.
person person Choose us as your promotional gift supplier is the smartest decision you've made since we have supplied Gifts to 50+ famous brands worldwide, working with 37,000 customers in 20 countries.
Inquiry now
local_shipping Customize your logo for this product and promise to ship it within 7 working days.
Product Features:
l High-quality cleaning products - High-quality cleaning products are essential for properly and thoroughly cleaning a car. The products used must be designed to remove dirt, grime, and other debris without damaging the car's exterior. Premium car cleaning kits typically come with a variety of products, such as car wash soap, wax, tire shine, glass cleaner, and detailing brushes. These products are often made with natural ingredients, which make them safe for the environment. They are also designed to be gentle on a car's paint and are strong enough to remove tough, stubborn stains. High-quality cleaning products can help protect a car's finish and keep it looking shiny and new for longer.
l Variety of accessories for different requirements -A variety of accessories for different requirements is an important feature for car cleaning kits and customized corporate gifts. These accessories can help customers get the most out of their car cleaning kits and corporate gifts. The variety of accessories can include sponges, brushes, clothes, and other items that are customized for different car types and needs. These accessories can help make sure that every customer can get the most out of their car cleaning kit and corporate gift. They can also be used to customize the product for different customers, ensuring that they get the perfect product for their needs. The variety of accessories can make car cleaning kits and corporate gifts more attractive and useful to customers, making them more likely to buy the product.
l Customizable branding options-Customizable branding options are an important feature for car cleaning kits and corporate gifts. This allows businesses to create a unique and memorable gifts for their customers, employees, or partners. It adds a personal touch to the product by featuring the company logo or other unique design elements. Companies can also choose from a variety of product types and materials, allowing them to create a gift that stands out from the competition. Customizable branding options are a great way to increase brand awareness and show appreciation to those receiving the gift. It is also a cost-effective way to provide a personalized and special item that will be remembered.
l Compact and durable packaging-Compact and durable packaging is an important feature of car cleaning kits and customized corporate gifts. This ensures that the kit is easy to store and transport. It also helps to protect the products from damage or breakage. The material used for packaging should be strong enough to withstand rough handling and extreme temperatures. It should be lightweight enough to make it easy to carry. The packaging should also be attractive and eye-catching to appeal to customers. The design should be such that it can be easily opened and closed and should not require any additional tools or accessories. Additionally, the packaging should be easy to recycle or dispose of, as it will help to reduce environmental waste.
l Eco-friendly components and materials-Eco-friendly components and materials are an essential part of any car cleaning kit and customized corporate gift. By using sustainable materials and components, these kits help reduce the environmental impact of car care and corporate gifting. The eco-friendly items used in the kits are made from recycled and biodegradable materials that are non-toxic and safe for use. Not only are these materials better for the environment, but they also help create a more pleasant and enjoyable experience for the recipient. Eco-friendly components and materials also help to extend the life of the car cleaning kit or corporate gift, ensuring that the recipient can get the most use out of their purchase.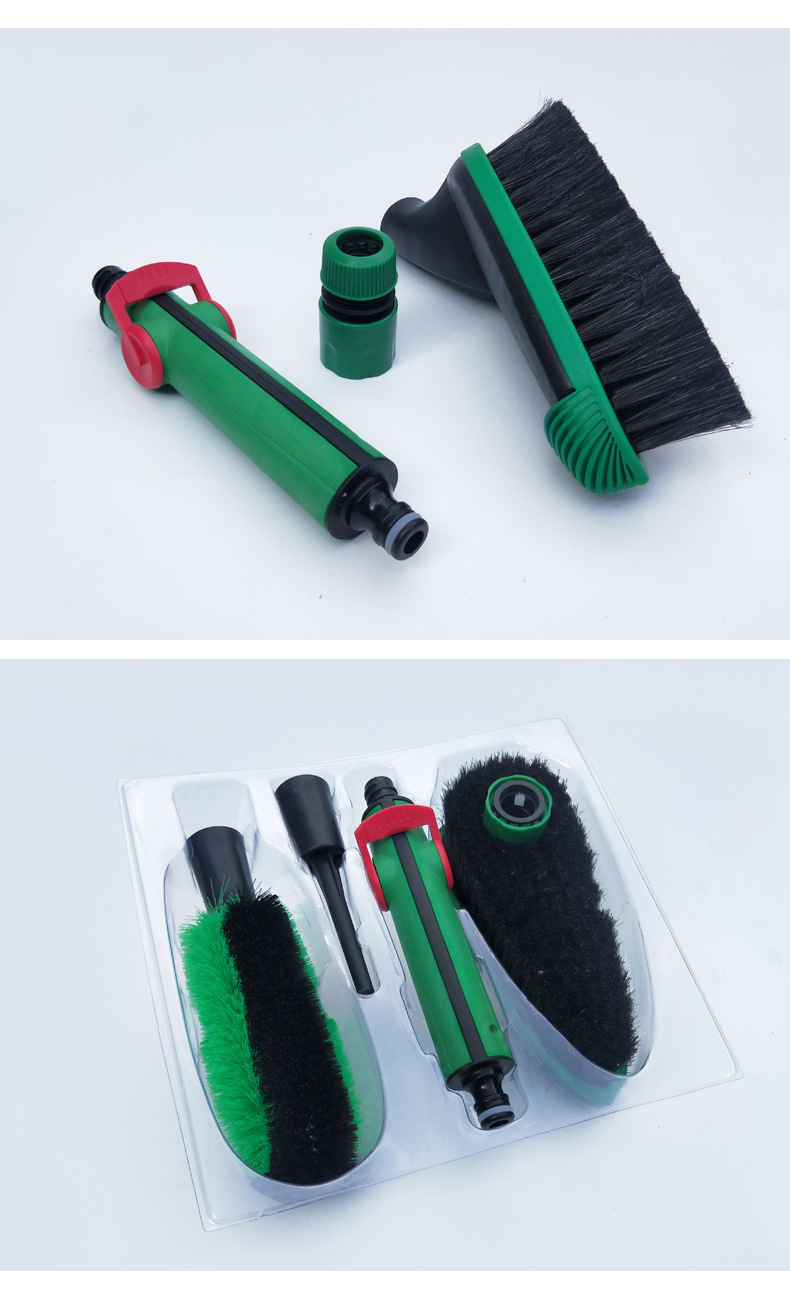 Car cleaning kits make an excellent corporate gift for a variety of reasons. Not only are they practical and useful, but they are also a great way to show appreciation for employees, clients, and customers. Car cleaning kits are easy to customize, whether it's with a company logo or a personalized message. Cleaning kits also provide an all-in-one solution for car owners who want to keep their vehicles looking sharp. The kits come with everything needed to keep a car looking like new, from sponges and cloths to wax, brushes, and leather cleaners. They also make great gifts for car enthusiasts who want to take their vehicles to the next level. Car cleaning kits are a thoughtful and practical gift that is sure to be appreciated.