Custom Bluetooth Speaker The Best Personalized Speaker as Giveaways
Enjoy listening to your favorite music with the Custom Bluetooth Speaker. Great for your desk, a party, or at the pool. Stream music from your smartphone, tablet, or any Bluetooth-enabled device or take a hands-free call mid-playlist with the built-in microphone. It's perfect for travel anywhere on the go as well as simply sitting on a desk in an office. This sleek speaker plays audio from a Bluetooth-enabled device or by an audio input. It's a fun and effective way of promoting your brand.
Made of ABS Plastic
Plays music or other audio from a Bluetooth enabled device or by a 3.5mm audio input
Bluetooth working range is 10 meters (33 feet)
Lasts up to 2 hours at maximum volume on a single charge
Takes 2.5 hours to fully charge
Battery included
Unit size: 107x54x36mm
person person Choose us as your promotional gift supplier is the smartest decision you've made since we have supplied Gifts to 50+ famous brands worldwide, working with 37,000 customers in 20 countries.
Inquiry now
local_shipping Customize your logo for this product and promise to ship it within 7 working days.
Custom Bluetooth Speaker Description
The custom Bluetooth speaker is easy to connect using A2DP Bluetooth V3.0 EDR and has an operating range of 10M/33 feet. Turn any mobile device into a portable sound system. The built-in subwoofer provides exceptional quality sound. The built-in mic allows you to use it as a hands-free phone and is perfect for conference calls. Features three easy-to-use buttons on the top of the speakerphone button to take calls, volume up, and volume down. Includes a USB cable for recharging and a 3.5mm audio jack for non-Bluetooth devices. Can fully charge in approximately. 3 hours. Provides 4-5 hours of playing time depending on the volume used.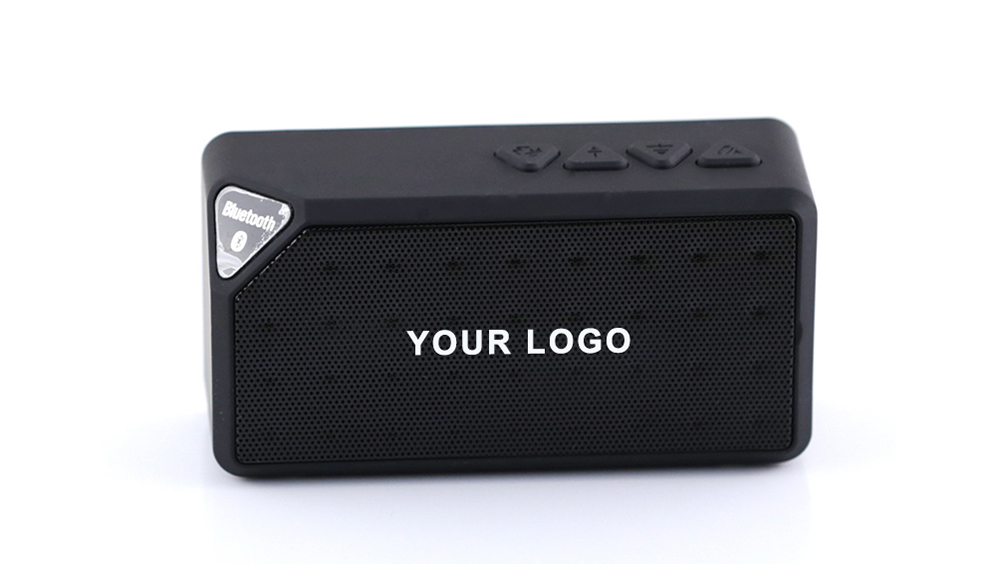 About this item
Audio play: 3.5mm AUX audio interface, you can connect with MP3/MP4 player, PC, mobile phone and other devices with the same 3.5mm audio jack for music play.
Wireless speaker: The portable speaker is perfect for travel, hiking, camping, and outdoor adventure. It can easily be slipped into your backpack for music on the go. Bring it with you on trips, a hike, on the beach, or at a house party, and enjoy your favorite songs with your friends.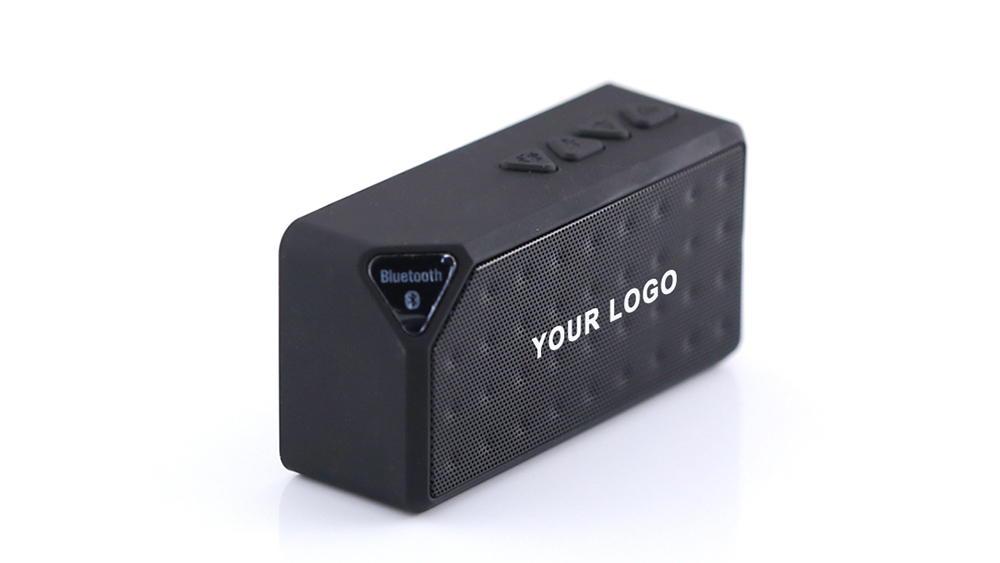 Ultra-portable: It instantly pairs with most Bluetooth-enabled devices like your smartphone, tablet, or music player. Perfect for your living room, bedroom, home office, outdoor activities, car, the beach, and so many other occasions and spaces!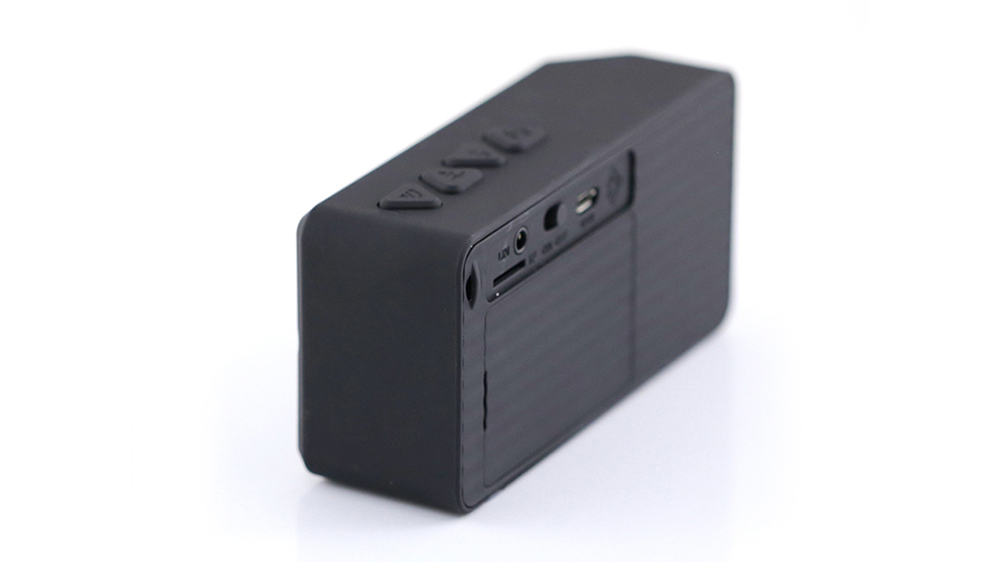 Effortless connectivity: Bluetooth 5.0 technology ensures instant pairing and maintains a strong connection up to 33 ft. And your phone can display the remaining power of the Bluetooth speaker, the wireless speaker automatically reconnects to the last device used. Connect your devices in just 2 seconds.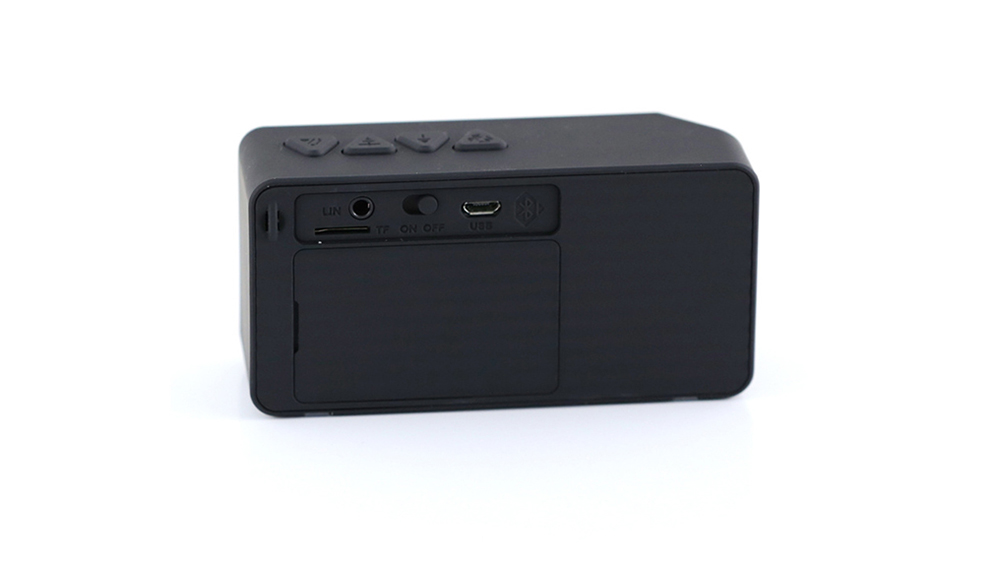 Recommend this Bluetooth speaker as a gift reason
For a lot of people, Bluetooth is the next evolutionary step in mobile phone technology: a phone that you stick in your ear. Of course, there are also obvious drawbacks to the technology. For one thing, it makes group phone calls more difficult. You used to be able to simply switch your device to speaker-phone mode and then everyone in the room could hear and interact with the call. If you did that now, it would translate as a voice screaming out of your ear, while everyone in the room would be leaning forward to shout their answers back into your ear.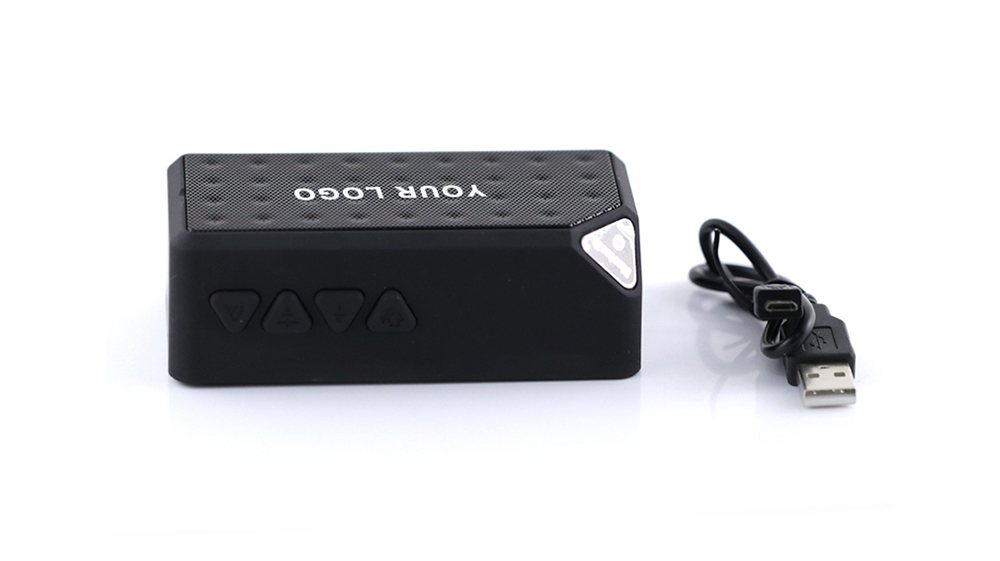 What you need is an external speaker. How many times has a private conversation with a client, co-worker, or vendor turned into a conference call? Normally, a conference call involves putting one person on hold while you connect with a third person. But sometimes you are in the middle of a discussion when someone walks past your cubicle whom you realize has some insight into the current project. For those spontaneously-generated conference calls, you will just switch your phone to its speaker.