Custom True Wireless Earbuds with Brand Logos Bluetooth 5.0
The Custom true wireless earbuds are using the new generation of Wireless 5.0 chip connection, out of the headset box and then automatically connect, convenient and fast. Black and white color matching, can be used with different mobile phones, good color design, free to use.
Chipset: Jieli 6936B 5.0+EDR
Function: Auto Power on / Pairing, Touch Control
Quick Pairing, Extremely stable, Purely Superior Sound
Material: ABS+PC
Earbuds Size: 17x28x19mm
Charging case Size: 35x35x68mm
Distance: 20-30 Meters
person person Choose us as your promotional gift supplier is the smartest decision you've made since we have supplied Gifts to 50+ famous brands worldwide, working with 37,000 customers in 20 countries.
Inquiry now
local_shipping Customize your logo for this product and promise to ship it within 7 working days.
Custom True Wireless Earbuds Description
The size of Custom true wireless earbuds is 35*35*68mm. It is Bluetooth 5.0 version and the chipset is Jieli 6936B. The wireless earbuds brand logos capacity is 60 MAH and the charging case is 350 MAH. The input and output is DC 5V. The wireless distance is 10 meters and the speaker is 16Ω, 10mm, 20-20kHz, 91.5dB±3. The playing time is about 3-4 hours and stand-by time is 100 hours for single/ 60 hours for pairing mold. And for the charging time of the case is 2 hours and for the earbuds is 1 hour. For the function, it has auto power on/pair in/touch control/g-sensor/quick pairing/extremely stability/purely superior sound.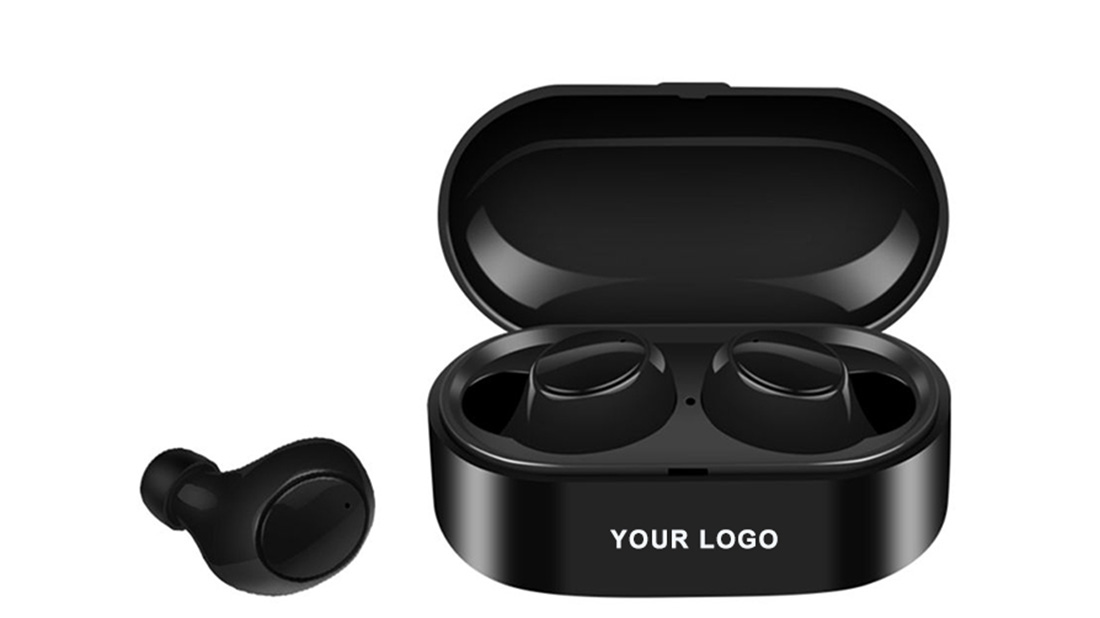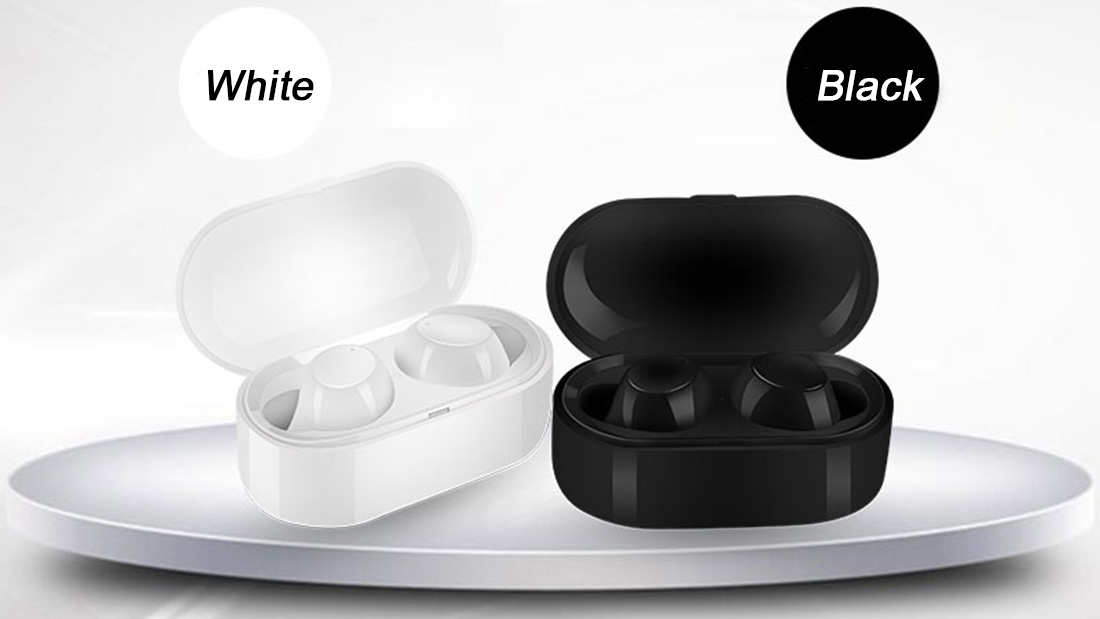 About the wireless earbuds brand logos:
One-Step Pairing- It connects each other automatically once opening the charging case. Only one step will easily pair with the device. Free switch between Mono and Twin mode, No manual setup, no waiting, no skills! With a few seconds, you will be in your wonderful music world.
Hi-fi Stereo Sound Quality- It supports ACC audio coding, which can deliver powerful bass, clear vocals, and crisp high tones. The unique stereo sound quality gives you the perfect sound. Enjoy your music everywhere.
Stable Connection with Bluetooth 5.0 Tech- It adopts the most advanced Bluetooth 5.0 technology, supporting HSP, HFP, A2DP, AVRCP, and more. Providing in-call stereo sound and faster, more stable connection. No need to pick up the earbuds but only open the charging case, the Custom true wireless earbuds will connect to the last connected device automatically after first use.
Comfort and Secure Fit- The earbuds are ergonomically designed and fit seamlessly with your ears even during intense workouts. Feeling invisible, zero discomforts or pain even if you have worn them for the whole day.
Speaker: 16Ω, 6mm, 20-20kHz, 91.5dB±3
Battery: Polymer Lithium Battery, Earbuds (60MAH), Charging case (350MAH)
Playing time: Single: 5-6H
Pairing Mod: 4-5H
Standby: Single 100H, Pairing Mod 60H
Charging: Earbuds 1H, Case 2H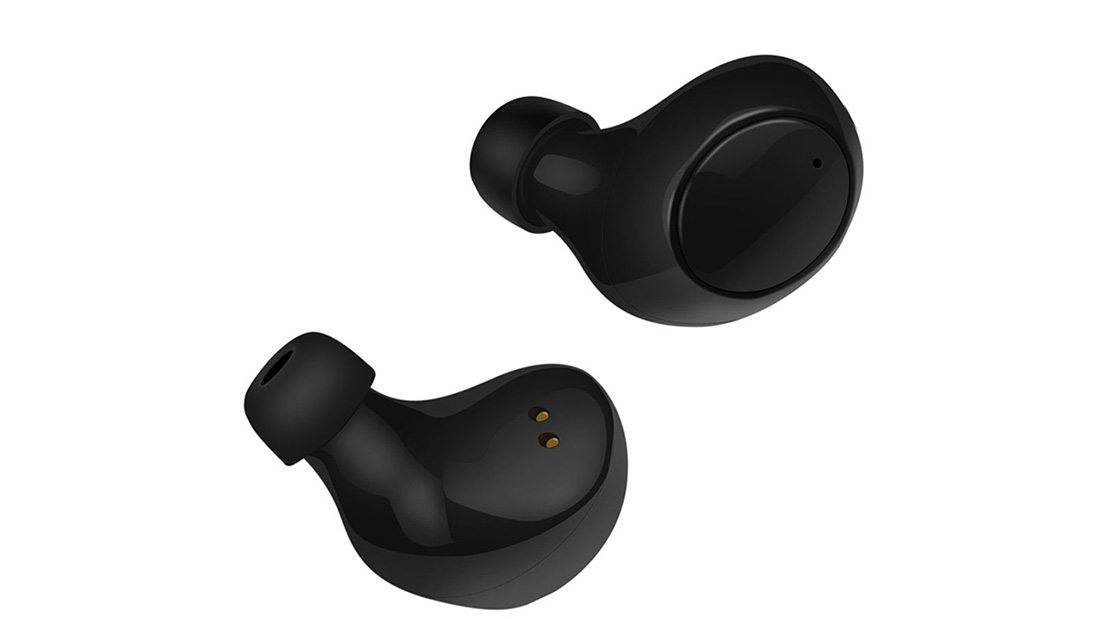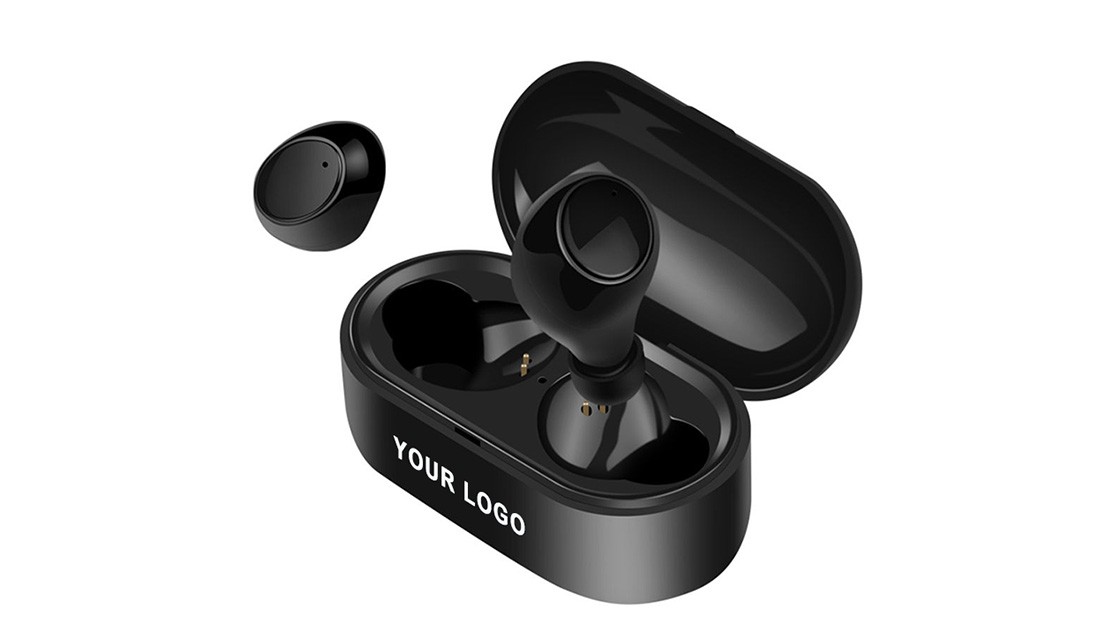 Recommend the wireless earbuds brand logos as a gift reason
The latest Bluetooth 5.0 chipset with true wireless technology brings better stability and compatibility. The Custom true wireless earbuds support single and twins mode with no master-slave restrictions. It is easy to see people wear twin earbuds in sync mode to enjoy the perfect sound or share the enjoyment with their friend or lover.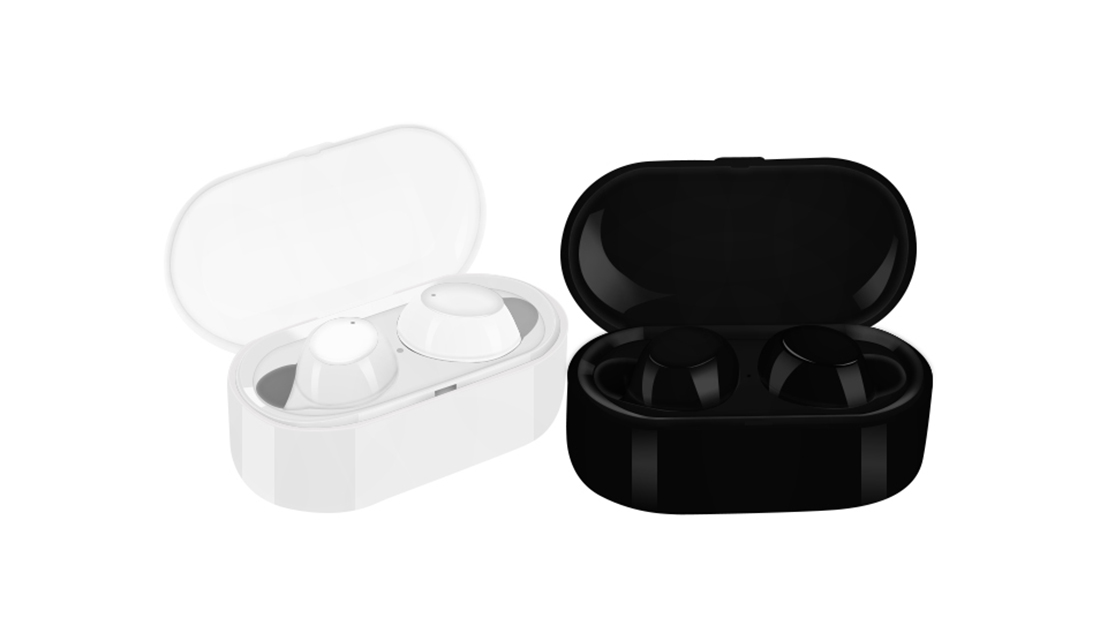 Just pick up both earbuds to connect with your phone and simply touch to achieve volume, play the next/previous songs, answer /reject calls, and activate the voice assistant. Add these Custom true wireless earbuds to your fitness instrument listing, you will enjoy it when you do exercising, running, or skiing. Also, you can only wear 1 earbud (Left or Right) freely when you are walking, driving, or conversing in the office.