Promotional USB Drives: Amplify Brand Visibility with Logo Printing
Logo printed USB flash drives have become one of the most prolific products for professional wedding photographers to present their services to their clients, which is why we offer the ultimate collection of personalized USB drives, along with providing full-color printing or engraving to help set you apart for from your competitors. We also have a wide range of beautiful presentation boxes available, which are ideal as memory boxes for special occasions. Create a long-lasting impression today, by investing in promotional USB drives and gift boxes, unique to you and your business.
Interface: USB 2.0.
Environment Temperature: -40°C - +70°C.
Storage Temperature: -50°C - +80°C.
USB Service Voltage: 4.5V-5.5V.
person person Choose us as your promotional gift supplier is the smartest decision you've made since we have supplied Gifts to 50+ famous brands worldwide, working with 37,000 customers in 20 countries.
Inquiry now
local_shipping Customize your logo for this product and promise to ship it within 7 working days.
Logo printed USB flash drives Description
The leather-wrapped personalized USB drive with the keyring is the perfect USB for hands-off style and data transfer. It has a quality look to it, and with it is striking large leather finish it works well as a key fob. The large branding area can be either printed or debossed on one side only with your own message. Debossing is similar to the way we personalize diaries (embossing) and causes the leather to turn a slightly darker color and it looks just so classy. Available in either black, white, or brown leather. It has a trendy design that looks great when laser engraved or pad printed with logos - remember - if your artwork fits - we'll print it on there for you.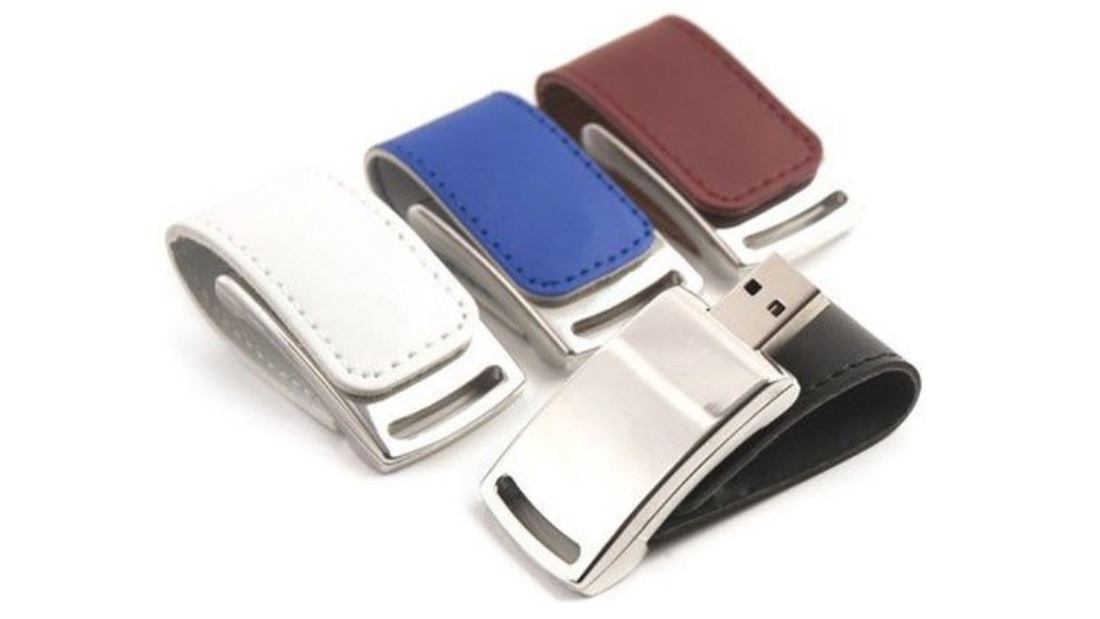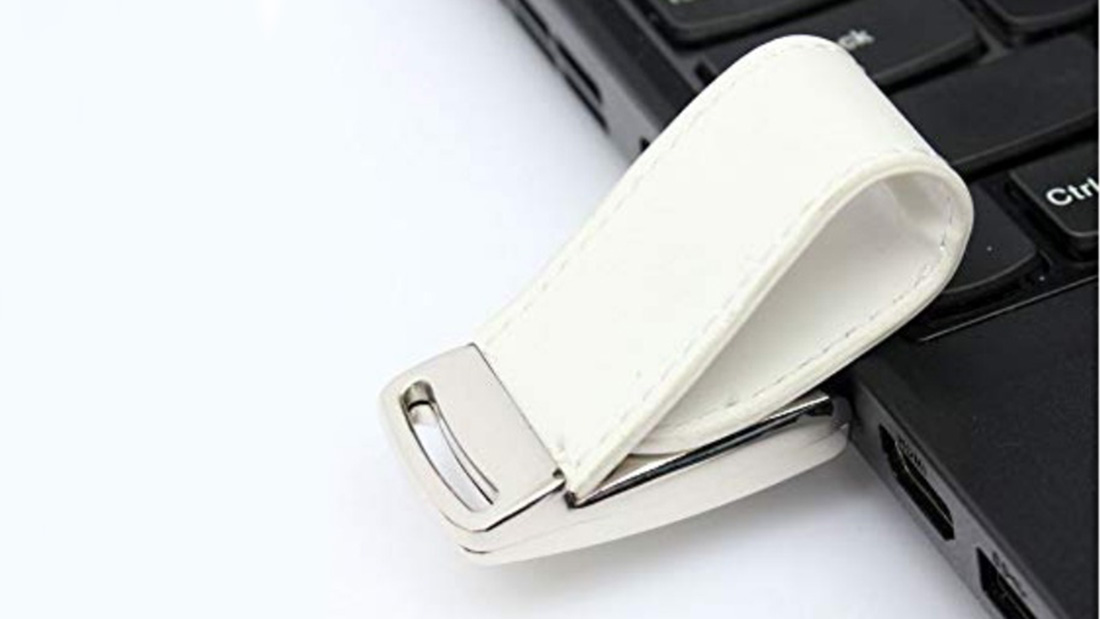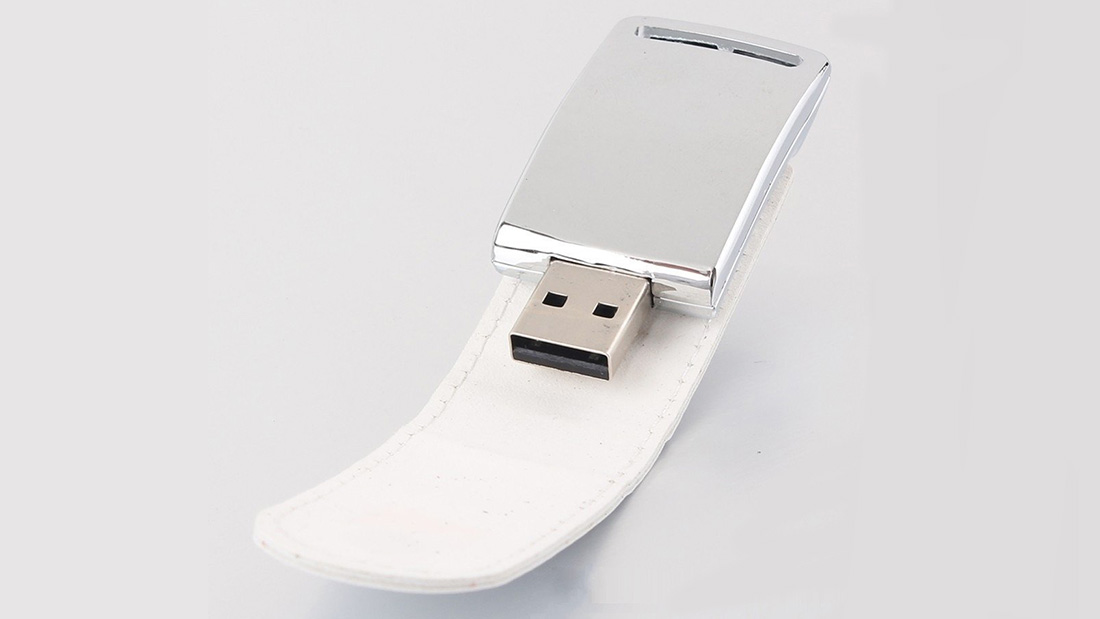 About the Logo printed usb flash drives
Plug and Play: Simply plug the thumb drive then start to transfer and store data between devices. (Do not have to install any software) Compatible with Windows 7/8/10/Vista/XP/Unix/2000/ME/NT Linux/Mac OS, and compatible with USB 2.0 and 1.0.
Reliable and Secure: Promotional USB drive effectively helps safeguard your personal files, videos, music, photos, or any other data, and effectively prevents data loss. Civetman USB Flash Drive's operating temperature range is between -10℃ and 50℃ and the storage temperature range is between -20℃ and 60℃. With high-quality hardware and technology secure support, Civetman is the brand worth that you can count on.
Portable and Convenient: these personalized USB drives not only helps keep your digital files in the mini size but also stay with them in your hand. As for pocket-sized, it is easy and convenient to carry. And Promotional USB drives meet your portable demands anytime anywhere if any devices with USB slots can be accessed.
Real Capacity - Read and Write Speed, Our personalized USB drives write speed is 3M/S -- 10M/S or you will lucky to get 11M+. If you want to save 1GB of film in our Logo printed USB flash drives, you need the time is 2 minutes, it saves your time. A promotional USB drive is a real capacity, you can use the H2 to text it.
Storage Lifetime: More than 10 years of durable data storage.
Use an A-class chip, which can be erased repeatedly for 100, 0000 times.
Easy to read and read at high speed, no need drive/power supply only plug in.
Solid State Storage, Shock proof, and electromagnetic proof.
Hardware Requirement: PC with USB connection, Notebook, MAC.
Operating System: Win98/ME/2000/XP/ Vista/win7 /win8, Mac OS 9.X/Linux2.4 or above USB connection, support Hot plug & Play.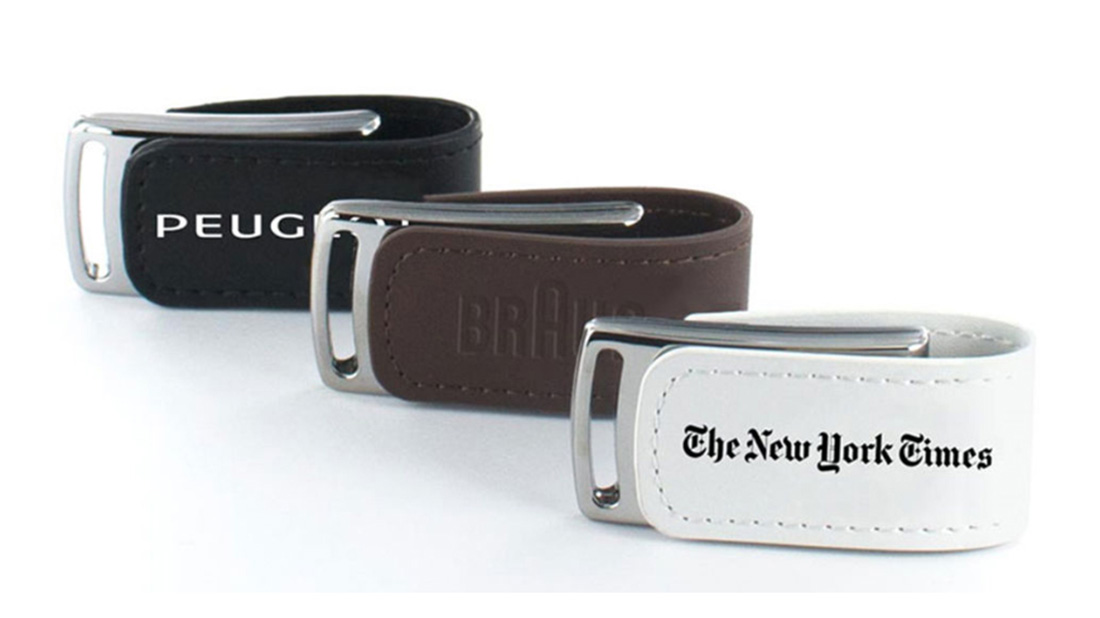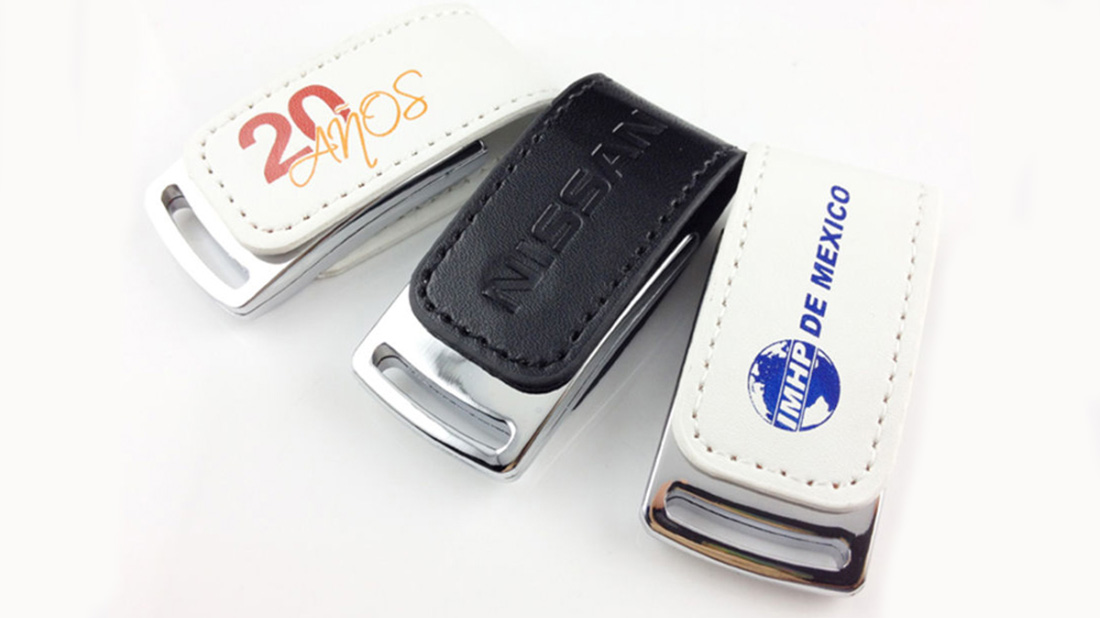 Recommend the Promotional USB drives as a gift reason
The Logo printed USB flash drive has a real quality feel and look about it. It is available in either brown or black leather and the Promotional USB drives body is integrated into the leather cover. And it has a large area for branding logos. And the Logo printed USB flash drive is an extremely sophisticated style which is truly remarkable for those exclusive corporate meetings. The minimum order quantity for the Promotional USB drive is just 100 units and the unique aspect of this particular style is that we use screen printing as well as being able to achieve the embossing or debossing of your logo.