Design Your Own: Personalized USB and Thumb Drives for Promotion
Unlock a world of promotional possibilities with our custom USB drives and customized thumb drives. These versatile tools offer more than just digital storage; they provide a canvas for your brand's identity. Create personalized thumb drives that encapsulate your message, combining practicality with promotional impact. Our collection features a spectrum of custom USB drives that can be tailored to match your branding needs. From trade shows to corporate events, these customized thumb drives make for memorable giveaways.
Material: PVC soft rubber
Interface: Hi-Speed USB 2.0, Compatible USB 3.0
Durability: - 60,000 times read and write
person person Choose us as your promotional gift supplier is the smartest decision you've made since we have supplied Gifts to 50+ famous brands worldwide, working with 37,000 customers in 20 countries.
Inquiry now
local_shipping Customize your logo for this product and promise to ship it within 7 working days.
Personalized USB Drives Description:
We can make 3D custom usb drives for every industry and can make one for you, too. Nearly any image, product, or idea can be rendered into custom rubber USB drives. Create customized thumb drives made to match your premier product, your logo, or your company identity. What can Personalized usb drives be shaped as? The answer is anything. We have made custom usb drives for some of the most well-known companies. They keep coming back for our customer service and design capabilities.
Our custom usb drives have a low minimum order size, starting at just 100 units. We offer storage capacity of up to 256GB in either USB 2.0 or USB 3.0 flash memory types. They are the perfect marketing tool for your conference or trade show. Customized thumb drives as your memory stick promotion wows your clients. It will have them come back to learn more. Anything you can imagine is possible. Browse our gallery of previous designs for ideas and inspiration. Pick from these ideas, or our designers will work with you to create one of your very own from scratch. If you can imagine it, we can make it.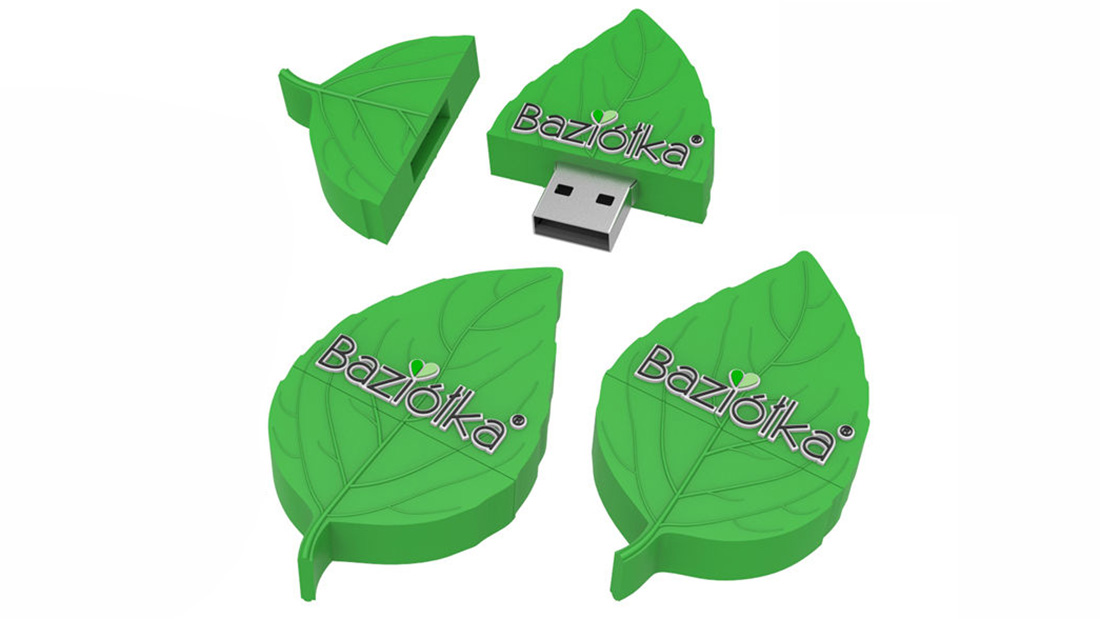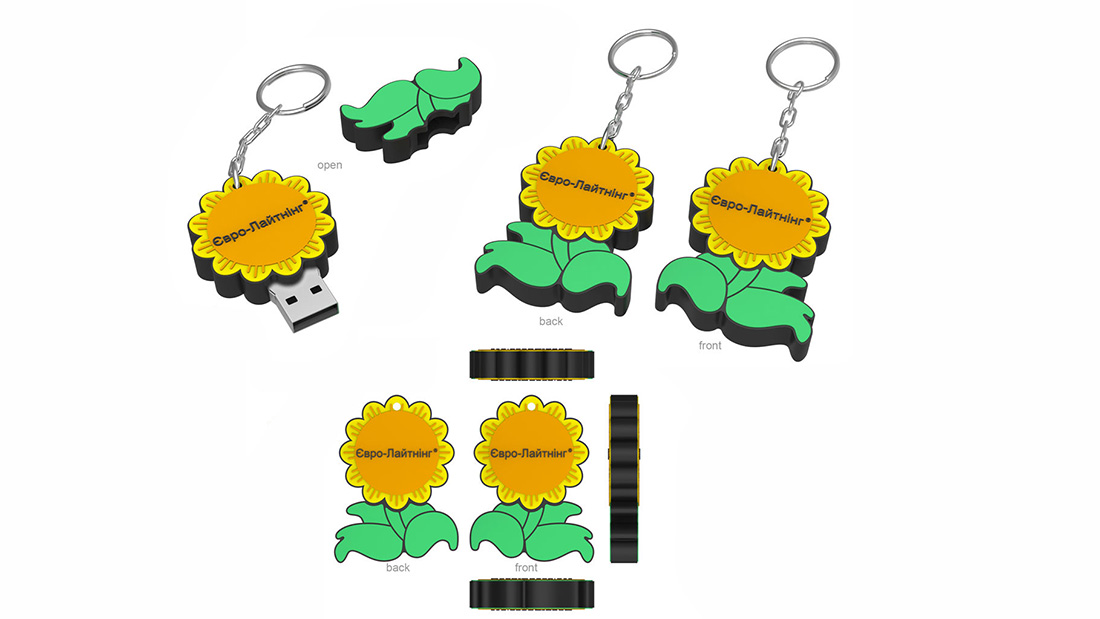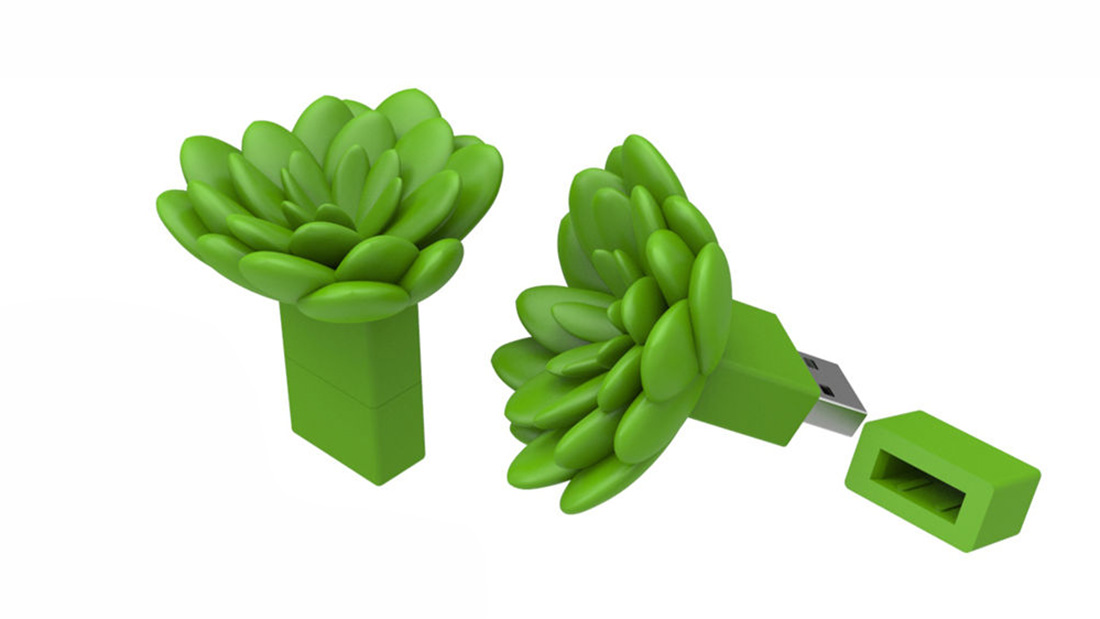 About Customized Thumb Drives Leaf Plant Shape:
Multi Format Supported Compatibility: All brands of Desktop PCs, laptops, and other consumer electronic devices with USB interface, etc.
Operating System: Windows 2000/7/8/8.1/10/Vista/XP/2000/ME, Linux, and Mac IOS 10.3 and above.
High-quality soft rubber material PVC: It is soft and durable, smooth touch feeling, is easy to carry and use with a keychain, is Easy to notice, and is easy to find, making it available all the time.
True Plug: Plug it into your USB interface, Now start your entertainment and work with a customized thumb drive. The default format is FAT32. The personalized USB drive has compatibility with FAT32, exFAT, and NTFS formats.
Great Gift: It will be an amazing gift for Children, friends, and even significant others, Easily connect your key ring and backpack, which makes it convenient to take anywhere you go, perfect for home, school, office, and travel use.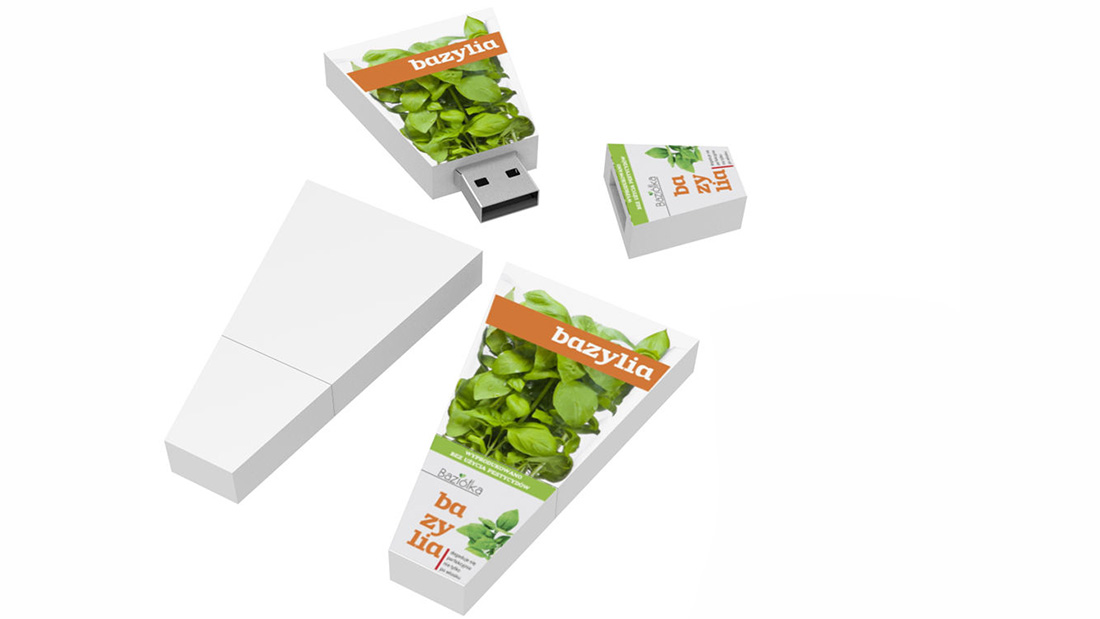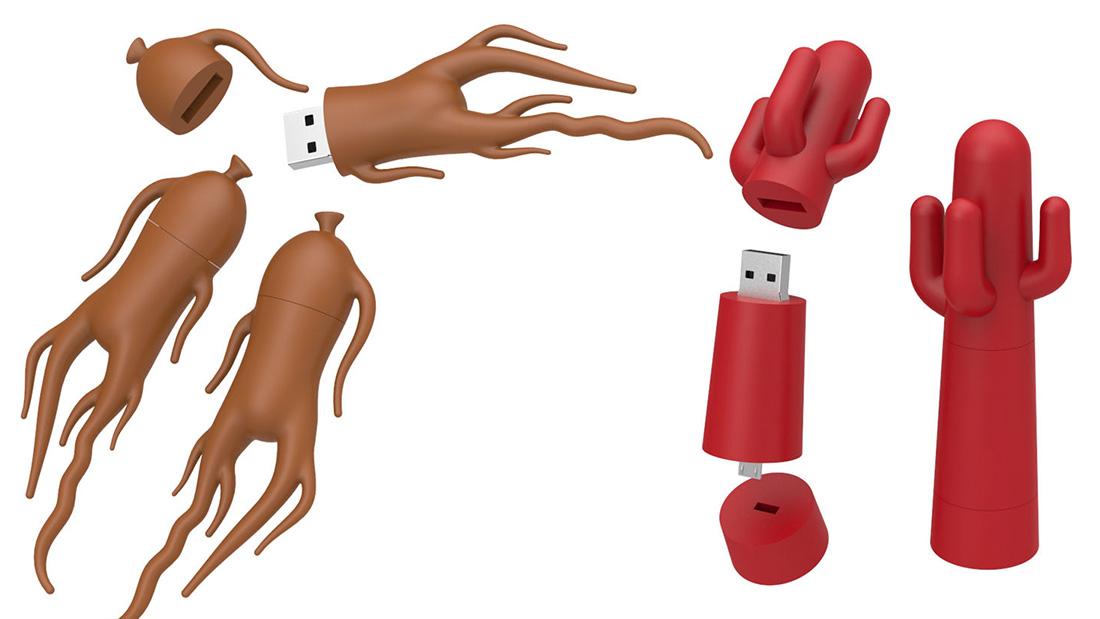 Recommend this custom usb drive as a gift reason
Customized thumb drives are perfect for those looking for something a little different to give to their customers or clients and can help to truly bring across the brand image in the most creative way possible. By creating your own Personalized USB drive you can ensure you will have a promotional item that is totally unique. Usually taking the shape of an item that is closely related to the business, these custom USB drives are designed using soft PVC, and we will even match the colors to the brand or physical product.
Have a plan already? Send us a sketch, picture, or simply a rough drawing. No matter how complicated your design is, we'll make it happen. Have a cool idea but are not sure where to begin? Describe it to us and we'll make some suggestions. Our team of creative designers and engineers is here to work with and guide you every step of the way.