"Personalized Custom Box, Business, and DHL Presents | Thoughtful Gestures
Price Range $10-$25
Elevate your gifting game with our remarkable collection that encompasses the essence of custom-tailored expressions, professional gestures, and swift surprises. Our custom box gifts reflect meticulous thought, our business gifts exude sophistication, and our DHL express options add a touch of excitement to every present. Whether you're celebrating a special milestone, nurturing client relationships, or sending a surprise across the globe, our offerings encapsulate care, appreciation, and innovation. With each item, you're not just giving a gift – you're giving a piece of meaningful connection. Explore the perfect fusion of custom, business, and express gifting in one comprehensive selection.
person person Choose us as your promotional gift supplier is the smartest decision you've made since we have supplied Gifts to 50+ famous brands worldwide, working with 37,000 customers in 20 countries.
Inquiry now
local_shipping Customize your logo for this product and promise to ship it within 7 working days.
DHL Custom Box Gift Features
1. Creative Unique DHL Technology gift: Exquisite box, 100% custom, high-quality PVC products. The gift set includes a power bank/USB Drive/Wireless charging pad/4 in1 charging cable.
2. Best Business Gift: The 4-in-1 gift set is a premium gift set for men or women. It's practical and of high quality. Suitable for daily usage as well.
3. High Quality: All the products in this DHL gift set are made of PVC material. The best DHL Technology gift is a cool gadget, light and small, multi-functional, and easy to carry and use.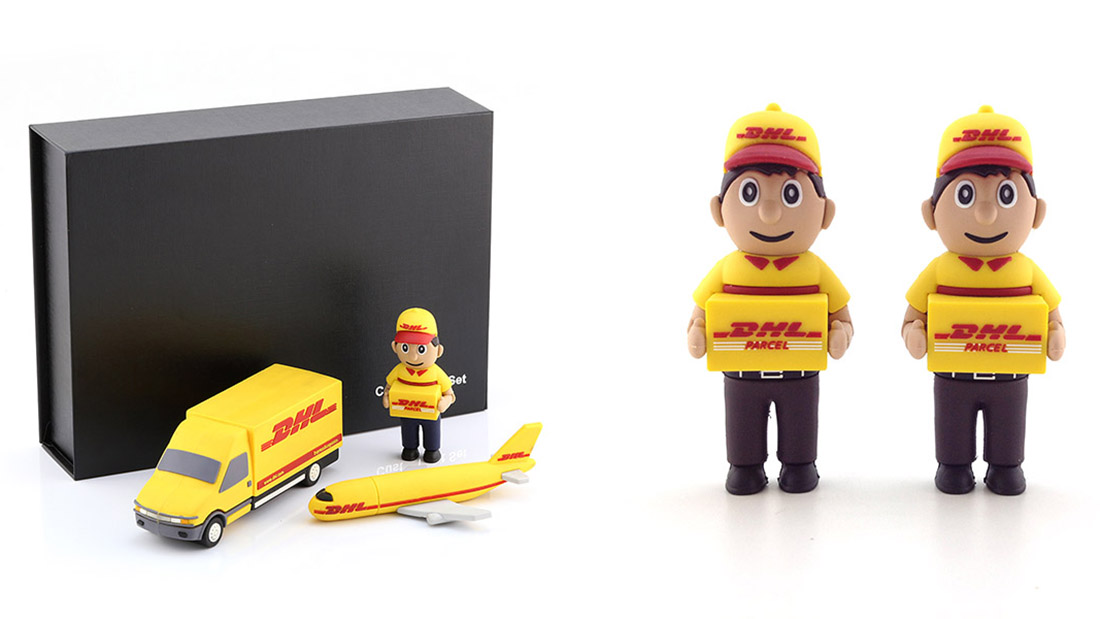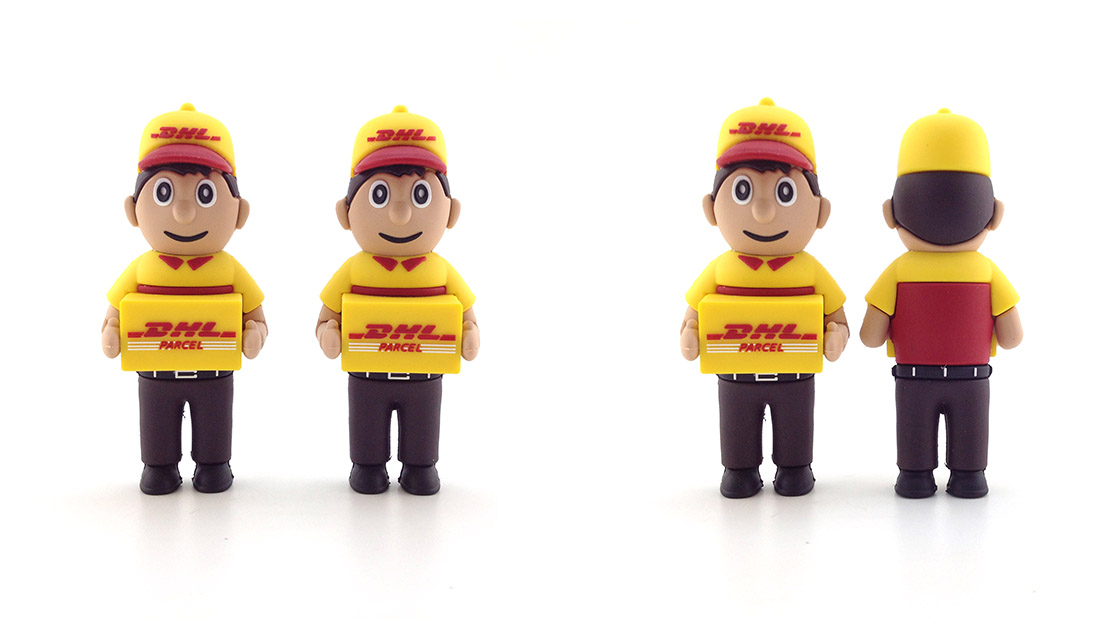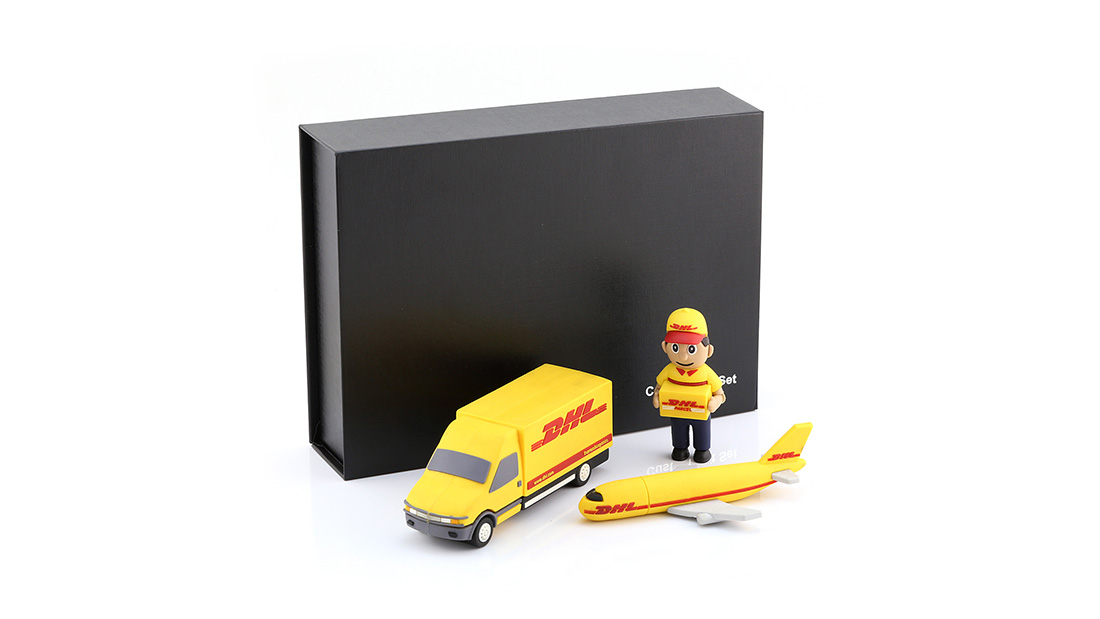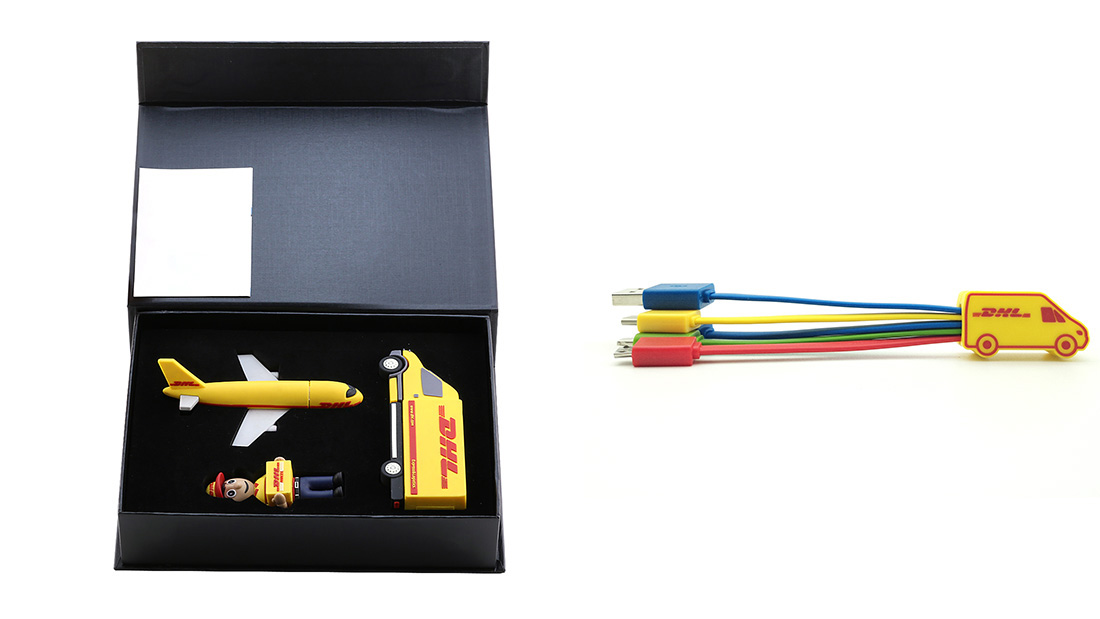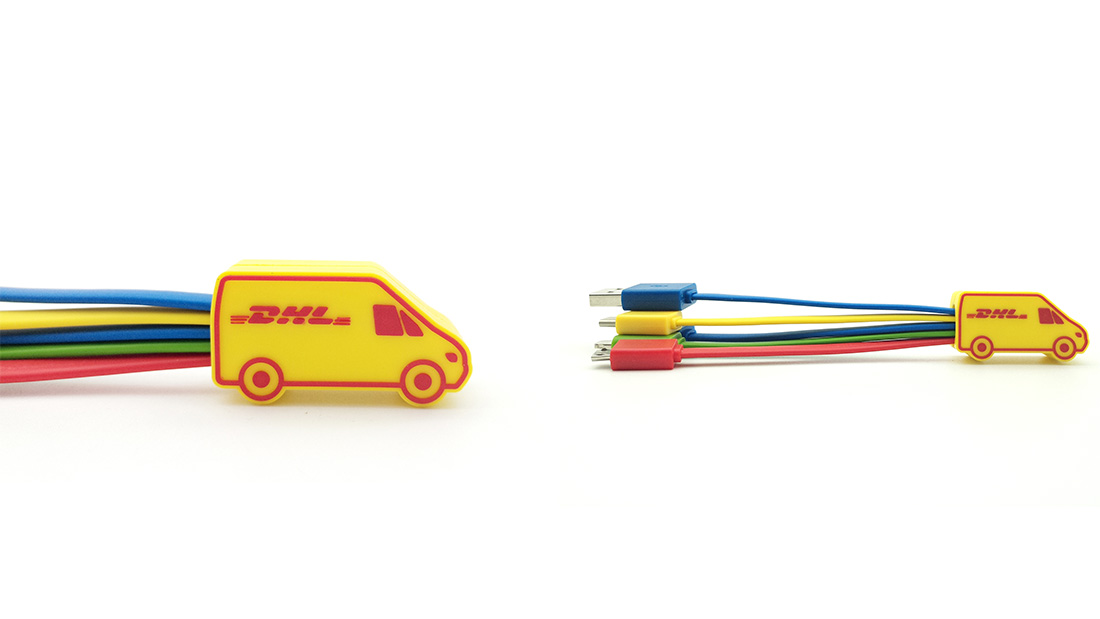 How custom-shaped PVC Gift Set is made:
Step1: Concept & Design
Our professional designers can create designs from virtually any product, logo or shape. Send us a sketch, photograph, product, logo, or icon for a 2D or 3D design based on your requirements. Depending on their complexity, designs and quotes take 24-48 hours.
Step2: Mould & Sample
Once your design is approved, we will create the mold and produce a sample within one week. We will send high-resolution images of the sample for final approval. Physical samples can be provided for a small fee. At this stage, changes can still be made but will be charged for.
Step3: Production
Upon final approval, we begin full production. The lead time depends on the complexity of the design and the quantity.
Step4: Shipping & Delivery
We will keep you informed as your unique creation moves through the production and shipping stages.