Polyester Custom Lanyards Cheap For Custom Teacher Lanyards
The most amazing this about these Custom Lanyards Cheap for keys and cards is the way that you can customize everything about them. From the size to the badge holders, the shape of the cardholder, the buckle material, the shape of the buckle, and the design, every single thing is customizable making Custom Teacher Lanyards an ideal customized gift for your loved ones.
These Custom Lanyards Cheap keychains are ideal for daily usage, especially for office-going people. Made of high-quality polyester, Custom Teacher Lanyards make sure that it doesn't cause you any discomfort while you are using them.
person person Choose us as your promotional gift supplier is the smartest decision you've made since we have supplied Gifts to 50+ famous brands worldwide, working with 37,000 customers in 20 countries.
[contact-form-7 id="4"]
local_shipping Customize your logo for this product and promise to ship it within 7 working days.
Custom Lanyards Cheap Supplier
Polyester Custom Teacher Lanyards are constructed of soft and flexible clear PVC that is waterproof and has a 2-sided card slot. The one side has a special opening design that allows you to enter and withdraw your cards simply; the other side has a resealable zip towards the top that keeps your vital credentials from tumbling out. Heaviest duty 20.8" Premium Polyester Neck Custom Lanyards Cheap with ID holder/ Straps with Swivel Metal Oval Clasp and Detachable Buckle; Made of High-Quality Polyester Material and Durable to Use Badges, Business Cards, Name Cards, Credit Cards, and other comparable sized objects may all be accommodated in one holder.
Badge Holder Dimensions: Maximum Insert: 4" x 2.75"; Outer Dimensions: 4.92" x 2.95" (12.5cm x 7.5cm) (10.3cm x 7cm) (Note: this is too large for a 3x4 vaccination card.) 20.8 inch in length (53 cm) Stylish, cool, and trendy without being a burden on your budget. These Custom Lanyards Cheap are cheap and the polyester material is used to ensure that they don't provide any sort of discomfort to the customer. The customer feels satisfied after wearing Custom Teacher Lanyards and it doesn't cause any sort of itchiness to the customer. You won't even feel that you are wearing it on your neck.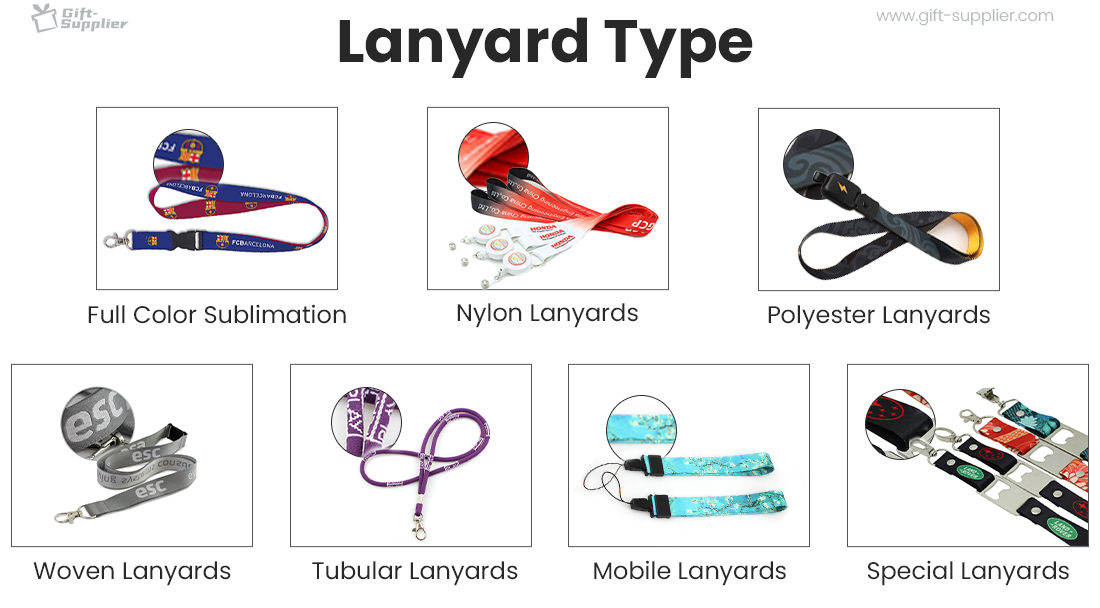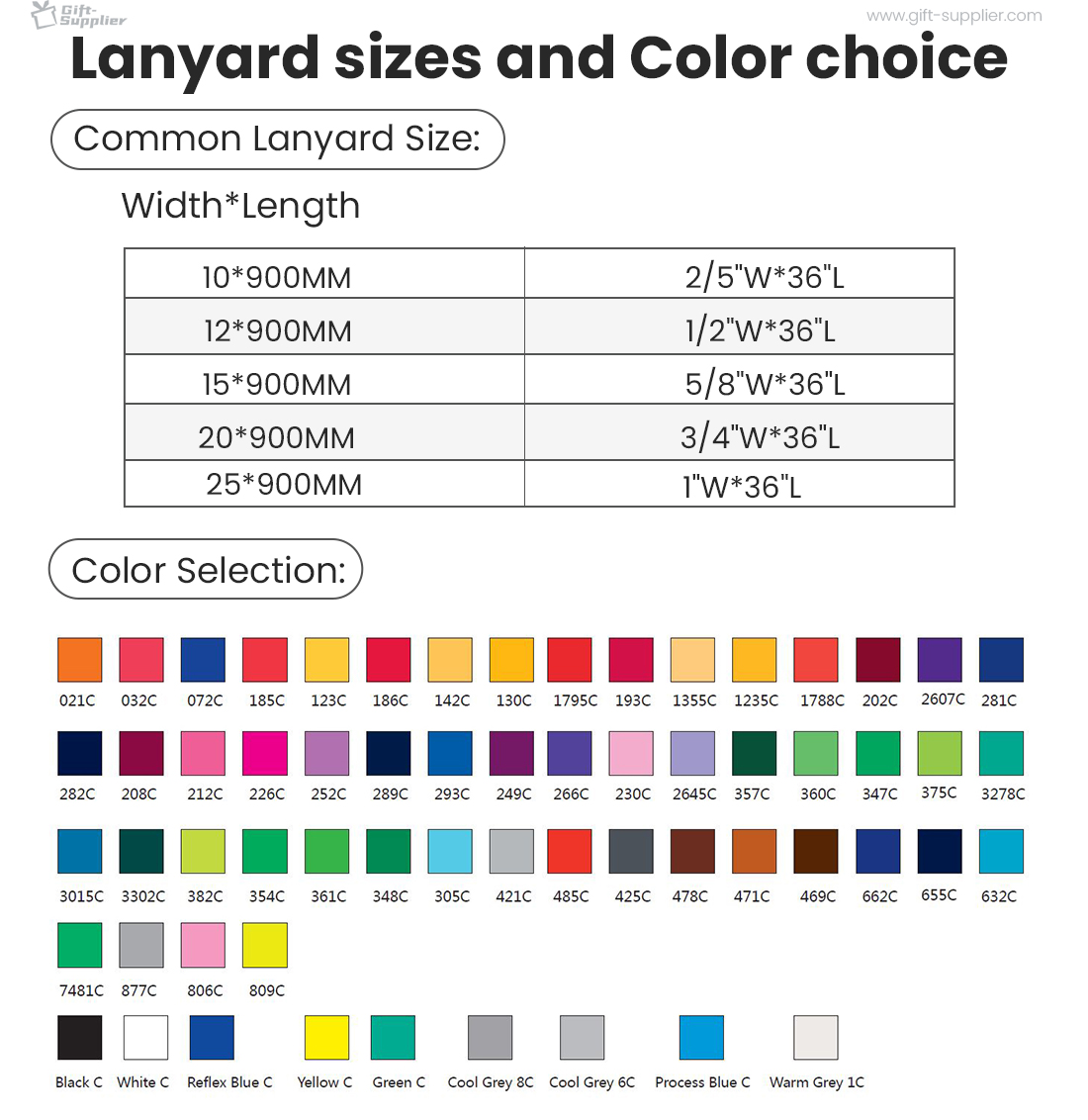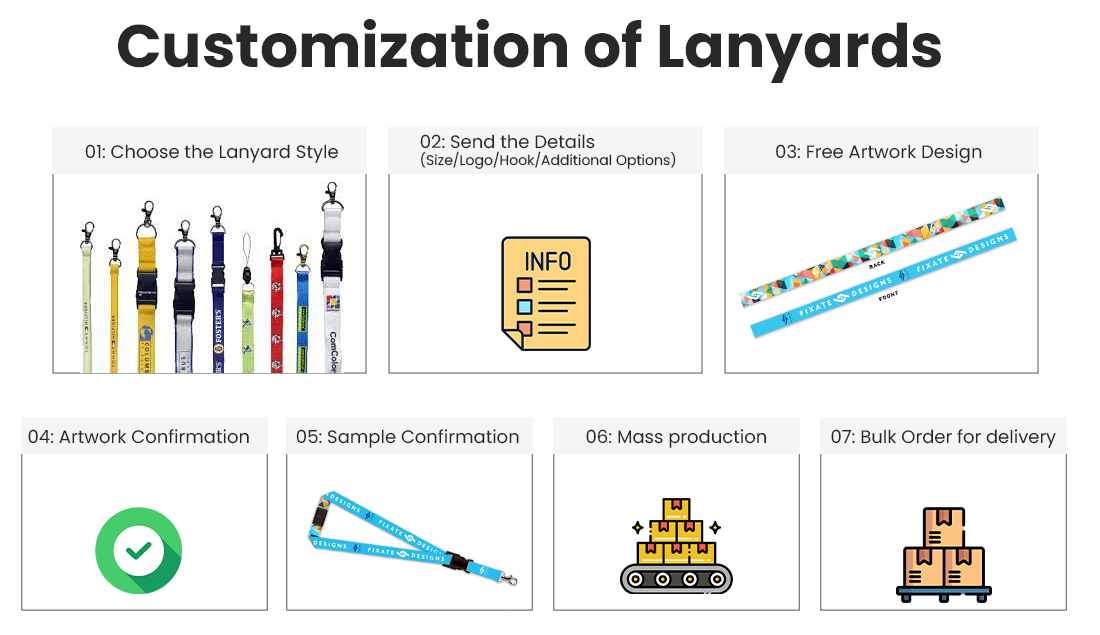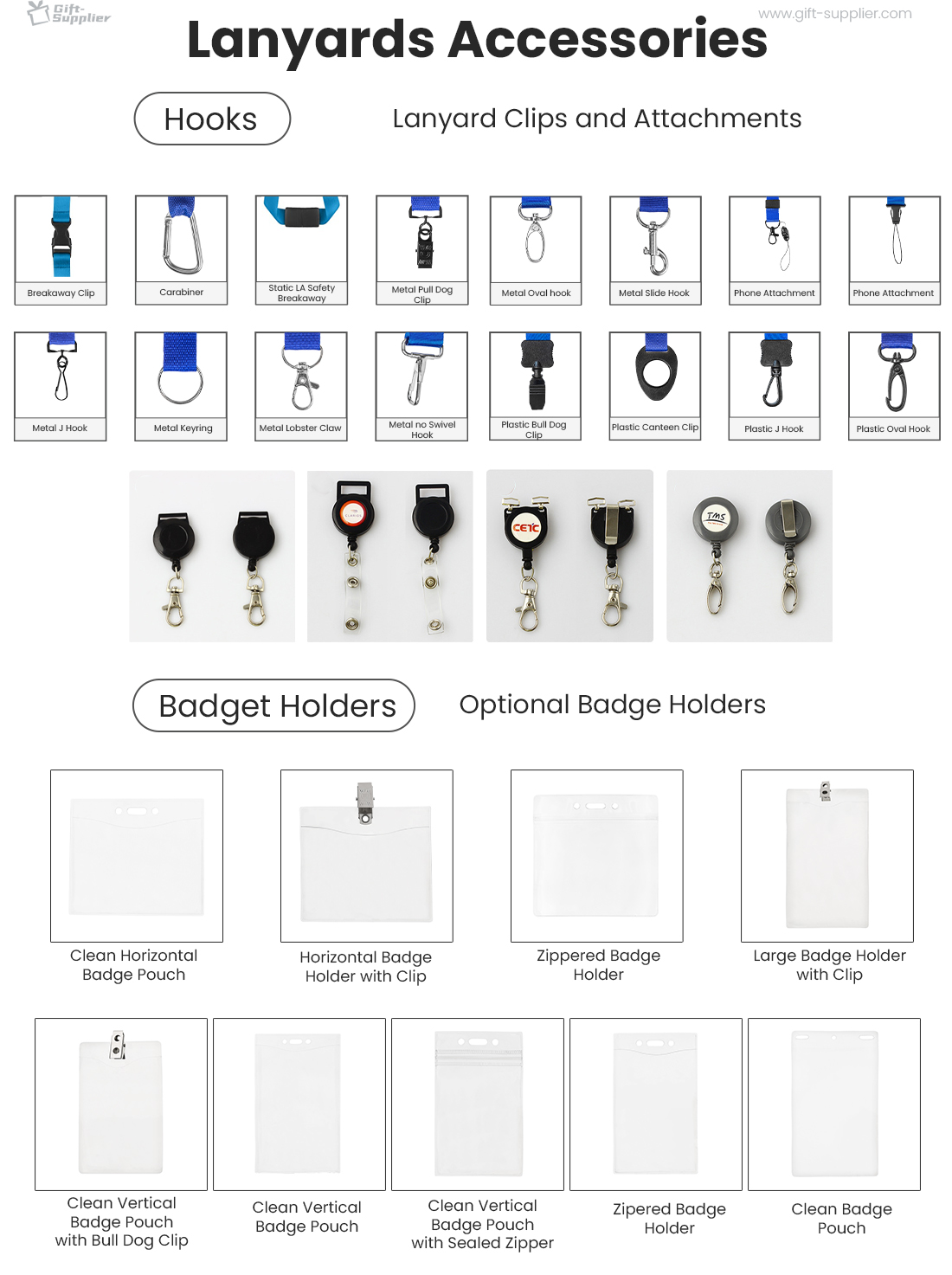 Sample time: 7 Days
Color: Customized Colour
LOGO: Accept Customized Logo
OEM/ODM Service: Available
Country of Origin: China
Custom Lanyards Cheap More Details:
1. Custom Teacher Lanyards Looks cool on the outfit, is a decent add-on to your office clothing.
2. Custom Lanyards Cheap It will allow you to keep your valuable entry card safe.
3. Custom Teacher Lanyards Customizable gifts that you can give to anyone you want
Custom Lanyards Cheap Standard Production Schedule
Artwork: 1 day
Samples: 7 days
Production: 12-15 days
Need to ship earlier? Please get in touch with us!
Free proof of your logo is included with every order!
*Approve logo proof within 24 hours to meet the Ships By date.*
Accessories and Packaging Options
Standard: standard export carton or accept customer's custom packaging requirements.
Custom: Available
Gift box: Can be ordered per customer's request