Innovative Custom USB Flash Drives China: Your Brand's Gift of Distinction
Elevate your brand's presence with our premium custom flash drives, meticulously crafted in China. These custom USB flash drives seamlessly merge innovation and aesthetics, making them an irresistible promotional gift choice. With China's manufacturing expertise behind each drive, you're not only gifting a practical tool but also a symbol of quality and excellence. Our collection represents the perfect fusion of technology and branding, ensuring your promotional efforts leave a remarkable impression.
Material: High Impact Plastic Body
Interface: Transfer Rate: Hi-Speed USB 2.0, Compatible USB 3.0
Operating temperatures: 32º F to 140º F (0º C to 60º C)
Storage temperatures: -4º F to 185º F (-20º C to 85º C)
Durability: 60,000 times read and write
Size: Diameter 1.57"
person person Choose us as your promotional gift supplier is the smartest decision you've made since we have supplied Gifts to 50+ famous brands worldwide, working with 37,000 customers in 20 countries.
Inquiry now
local_shipping Customize your logo for this product and promise to ship it within 7 working days.
Custom USB Drives Description:
The mini-round Custom USB Drives made be small in size, but they still pack a punch when it comes to promotional branding. The small circular shape can be printed edge to edge, with our stunning full-color printed. The concealed Custom USB Drives simply flip out when you are ready to use and back again for easy storage. Our custom flash drives also feature an integrated key ring loop that is the perfect size to attach. They measure just 43mm in diameter and an amazing 2mm thick. The custom USB flash drives China cards may be small in size, but this has no bearing on their storage capacity as they are still available with memory sizes up to 128GB.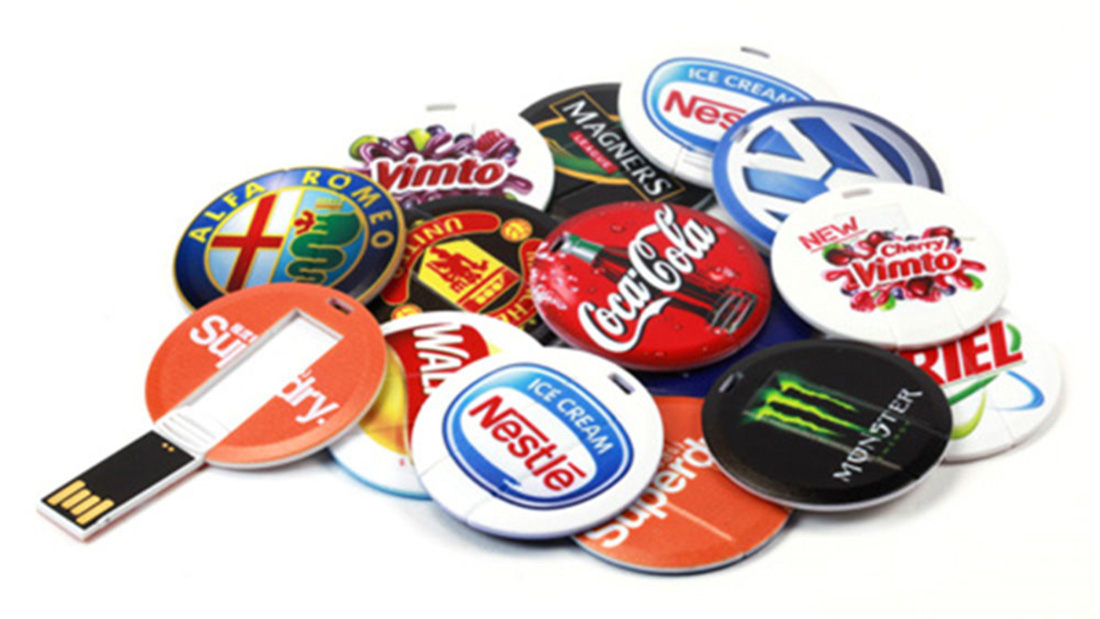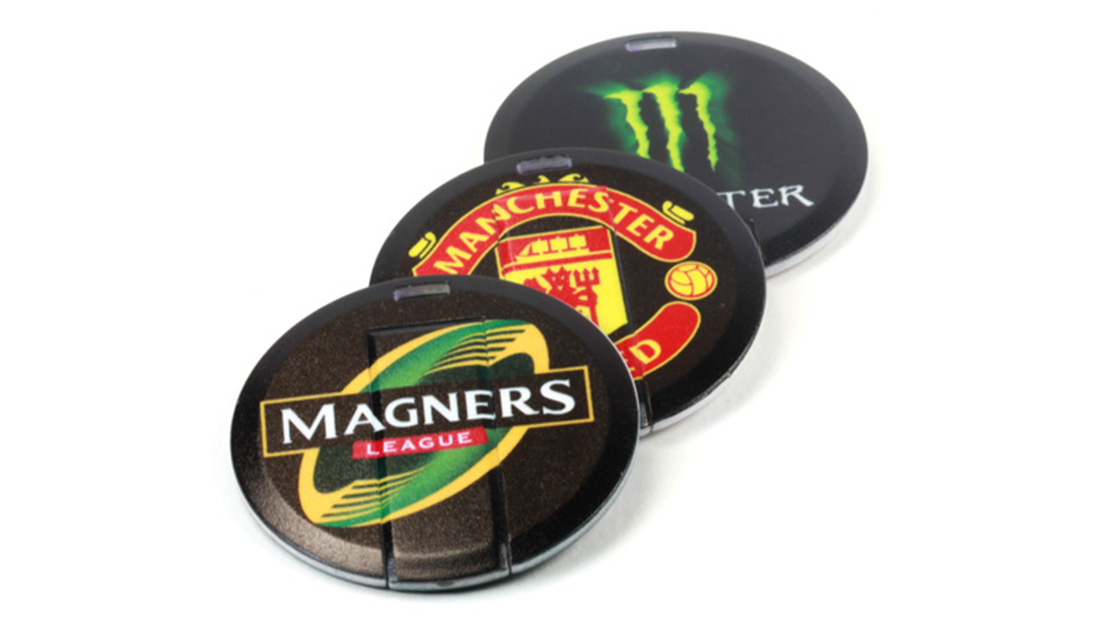 About this Custom USB Drives
Stylish: Credit card-shaped custom usb flash drives China is slim and stylish. Small enough to fit in your wallet, but large enough to imprint area can be personalized with any logo, text, or picture.
Large Print Area: The card custom usb flash drives China has a great space for imprinting and with the imprint method which includes full-color imprinting.
Great For Business Use: digital data storing, transferring, and sharing to clients. Apply to data storage of music, photos, movies, designs, manuals, programs, and handouts.
Best Gift: Good for corporate giveaways or trade show events. The large print area associated with this card-style custom flash drives make it the most customizable data storage solution on the market today.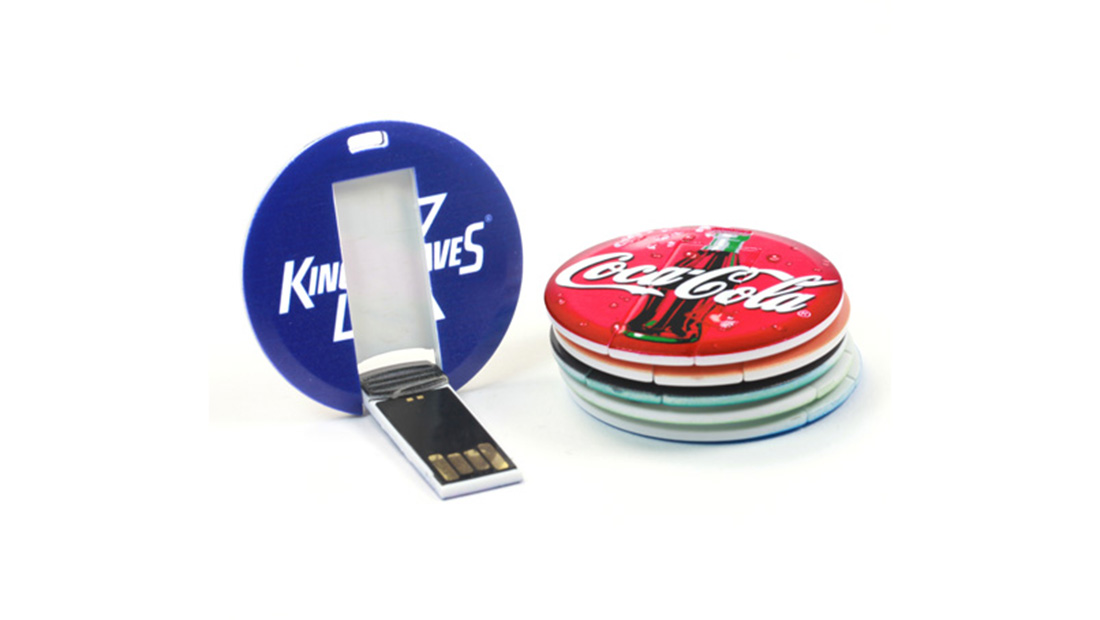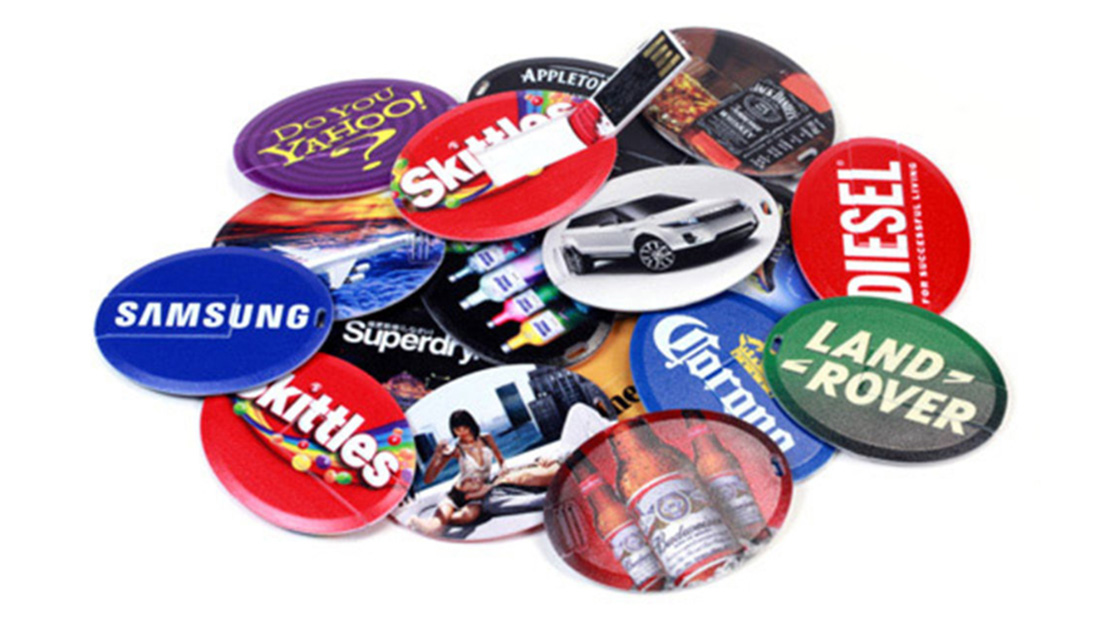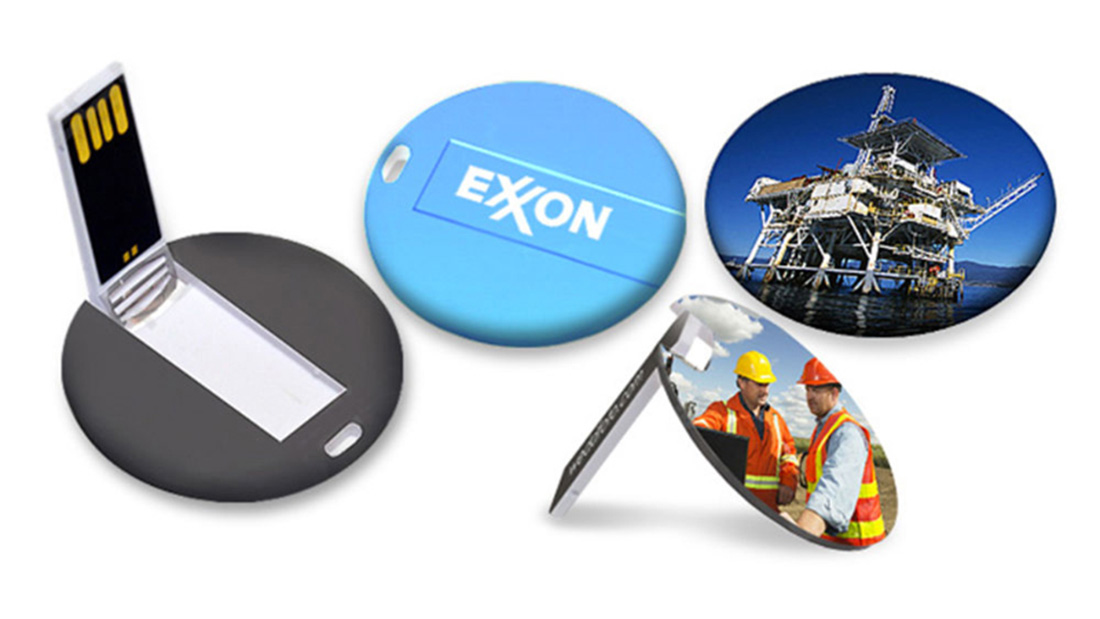 Recommend this Custom USB Drives as a gift reason
The round card custom usb flash drives china is one of our newest additions to the selection of card Custom USB Drive styles. A quirky alternative to the slim card Custom USB Drives, offering a full-color print on one or both sides of the custom flash drives, this style is ideal for printing technical logos or photographs onto the memory stick body.
A capless custom flash drives which offers an easy flip USB connector that is available in a range of memory capacities starting from a small 128MB and increasing up to 128GB.
Although the round card Custom USB Drive is a different shape than the popular slim credit card, it still offers the same features and high-quality finish. The round card Custom USB Drive also has an eyelet which would make it the perfect style to hand out at promotional events and for branding purposes.