Customizable USB Drives: Tailored Perfection for Promotional Gifting
Elevate your brand's visibility with our premium personalized USB sticks and customizable drives, the epitome of innovative promotional gifting. These versatile offerings not only bear your brand's insignia but also offer practical utility, ensuring your message endures in the digital age. Imbue your promotional efforts with the perfect blend of technology and personalization, crafting a lasting impact on your audience. Our collection features meticulously designed personalized USB sticks and customizable drives, turning them into unique canvases for your brand's identity.
Material: High Impact Plastic Body
Interface: Transfer Rate: Hi-Speed USB 2.0, Available for USB 3.0
Operating temperatures: 32º F to 140º F (0º C to 60º C)
Storage temperatures: -4º F to 185º F (-20º C to 85º C)
Durability - 60,000 times read and write
Size: 3.26" x 2.05" x 0.06" (L x W x H)
person person Choose us as your promotional gift supplier is the smartest decision you've made since we have supplied Gifts to 50+ famous brands worldwide, working with 37,000 customers in 20 countries.
Inquiry now
local_shipping Customize your logo for this product and promise to ship it within 7 working days.
Personalized USB Sticks Description
Our best sell Card USB design! The Personalized USB sticks are just 2mm thick and have a large print area on both sides. The thin design and stunning full-color print make this a perfect promotional customizable usb drives. The slim design allows us to print the card USB using the latest print technology. The print results are simply stunning with edge-to-edge print! The Personalized USB sticks simply flip open from the body of the card allowing you to plug them into your computer and upload data. The hidden USB connector means the full-color print covers the entire surface of the card without any interruption from the memory chip!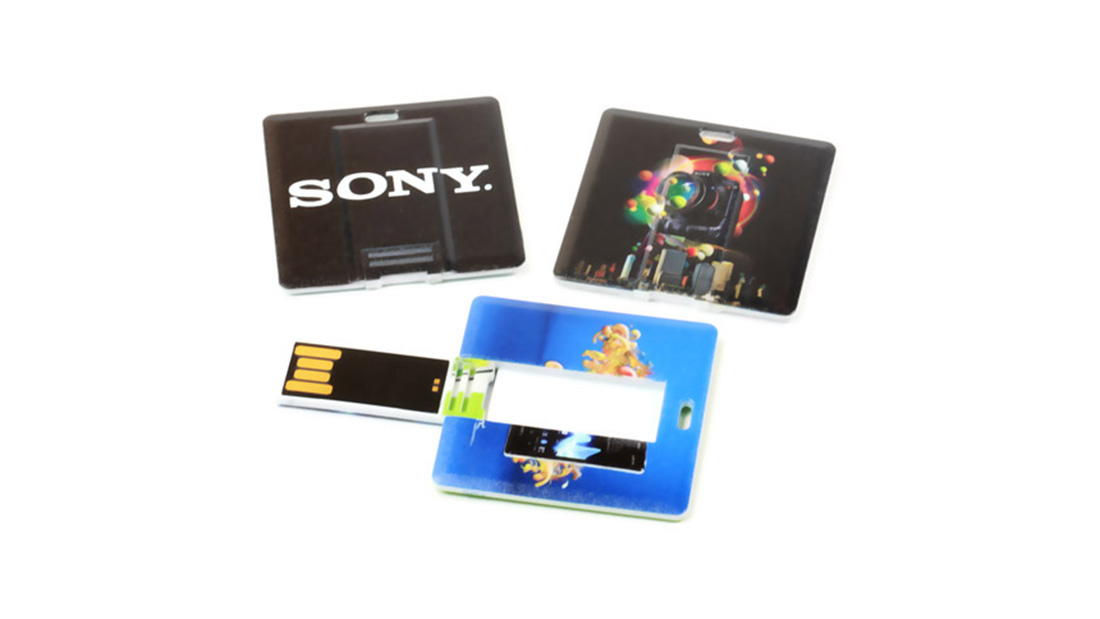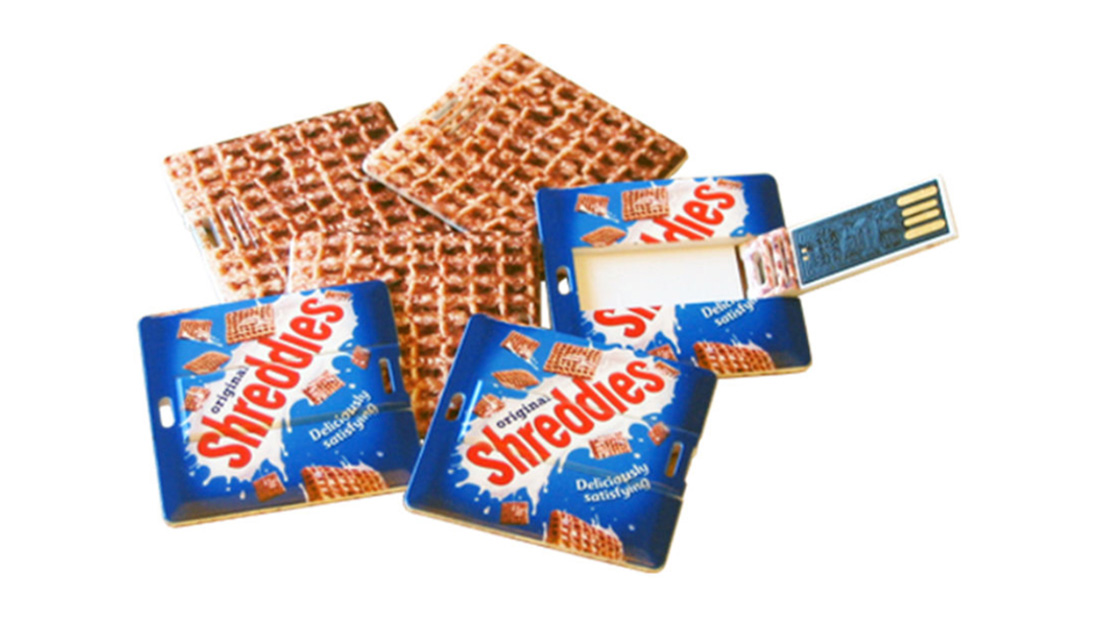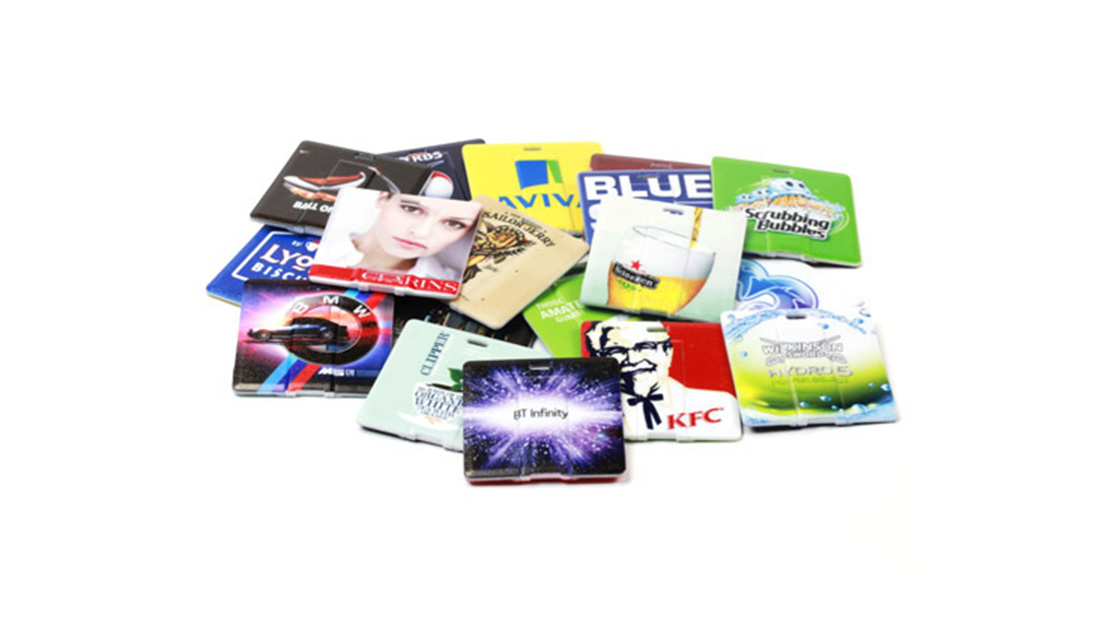 About the Customizable USB Drives
Stylish: Credit card-shaped Personalized USB sticks are slim and stylish. Small enough to fit in your wallet, but large enough to imprint area can be personalized with any logo, text, or picture.
Large Print Area: The card USB flash drive has a great space for imprinting with an imprint size of 3.26" x 2.05", and with the imprint method which includes full-color imprinting.
Great For Business Use: digital data storing, transferring, and sharing to clients. Apply to data storage of music, photos, movies, designs, manuals, programs, and handouts.
Best Gift: Good for corporate giveaways or trade show events. The large printed area associated with this card-style USB drive makes it the most customizable data storage solution on the market today.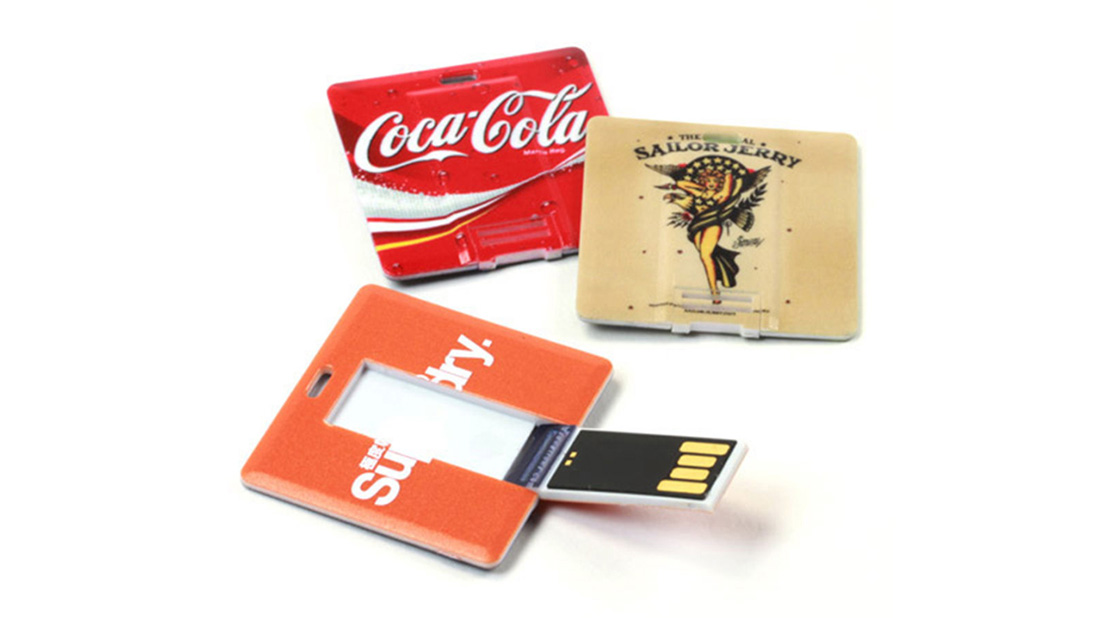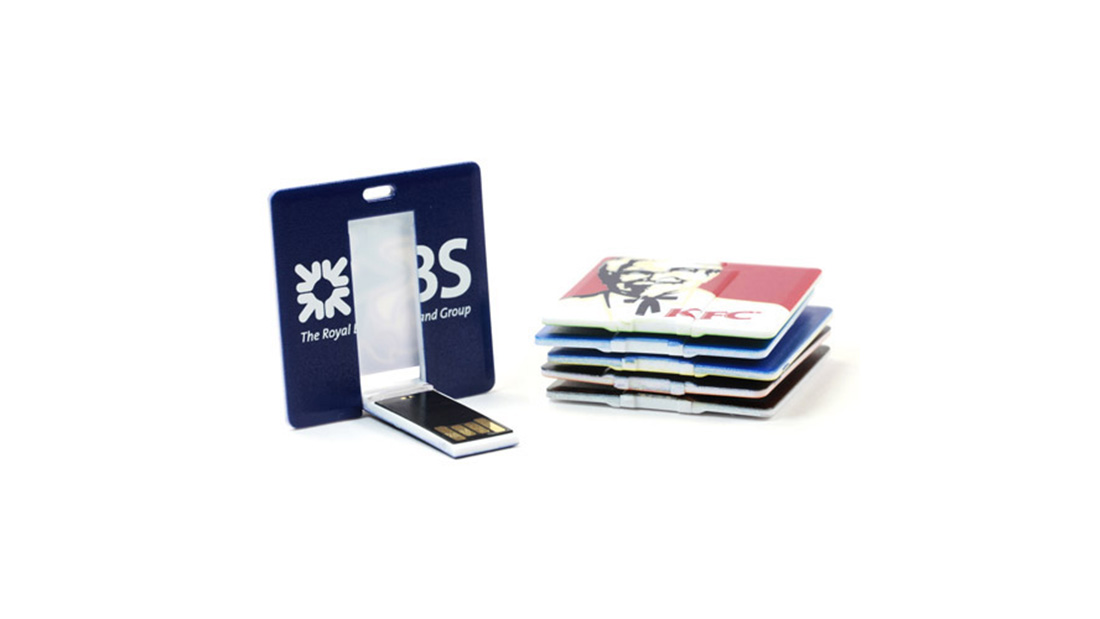 Recommend these Personalized USB sticks as a gift reason
The card USB is a Personalized USB stick that your customers, clients, and employees can carry with them in their wallets. These customizable USB drives are just the thing for the busy executive or professional on the go, and it is bound to keep your company name on the lips of your customers and clients.
Unlike other Personalized USB sticks that take up room in a briefcase or bag, these flat customizable USB drives are sized to be transported right along with the credit cards in your wallet. Use the ample space on the card to print your company logo, slogan, motto, and tagline. The design of these Personalized USB sticks allows for your logo to run from edge to edge for maximum exposure and branding efforts. This ultra-thin card USB will set you apart as a cutting-edge company and is ideal for distribution as a promotional item at trade shows and conferences.