Custom Logo Lanyards With DHL Logo for Trade Shows Giveaways
Price Range $0.1-$0.35
The custom logo lanyard with the DHL logo is comfortable to wear. The promotional lanyards offer the best identification solution for displaying The DHL credentials across various professional settings.
We offer a full range of different custom logo lanyards. Build brand recognition with our personalized lanyards available in different types such as full-color lanyards, polyester lanyards, tube lanyards, nylon lanyards, glitter lanyards, short wrist lanyards, ID badge reel full-color lanyards, double clip lanyards, and woven lanyards.
person person Choose us as your promotional gift supplier is the smartest decision you've made since we have supplied Gifts to 50+ famous brands worldwide, working with 37,000 customers in 20 countries.
Inquiry now
local_shipping Customize your logo for this product and promise to ship it within 7 working days.
Custom Logo Lanyards With DHL Logo Features
1. Professional and polished-looking customized logo lanyards will help the DHL logo brand stand out among the market competitors at marketing campaigns and promotional events. As affordable merchandise within budget to build brand awareness, custom lanyards will create an impact as miniature billboards worn around the necks of recipients and brand representatives
2. Leaders hold conferences and seminars to discuss important topics of education, politics, social issues, national development, and international relations. Distinguished people from all around the globe gather in one place to explore options and consider them. These kinds of gatherings necessitate everyone's identification to be known, and for that reason, organizers will need to provide customized lanyards to all.
3. Our collection of custom lanyards is available in all sorts of designs and styles. For conferences and seminars, we have blank cheap lanyards that you can purchase and design for the discussion theme. The blank nylon and blank cheap tube lanyards would work ideally for discussion events. To choose lanyards for concerts and music festivals, you have to keep the genre in mind. If it is a pop or EDM concert, you can go for glitter or rhinestone lanyards. You could get full-color lanyards and imprint the concert's name and artist or band's name on them for a more personalized approach. Since exhibitions and conventions amass many people together, it is best to invest in cheap lanyards.
4. This lanyard also includes a keychain they can put with their keys or attach to the lanyard. It's the best DHL gift that customers ever received.
5. Gift-supplier offers lanyards in many materials: satin polyester, standard polyester, eco-friendly polyester with twill, polyester with glitter trim, satin nylon, standard nylon, etc. ID badge reels, cardholders, and cords are also available as lanyard accessories. These items are made of different materials depending on which style you choose. You can select hooks and stitches to suit your preferences. All lanyard printing is either digital or woven on.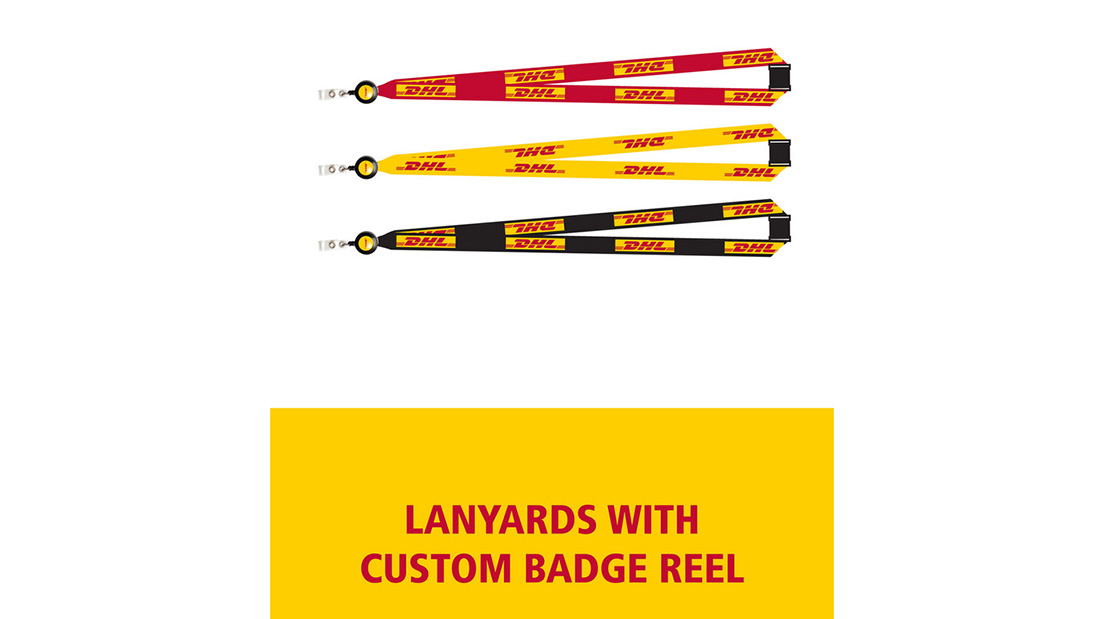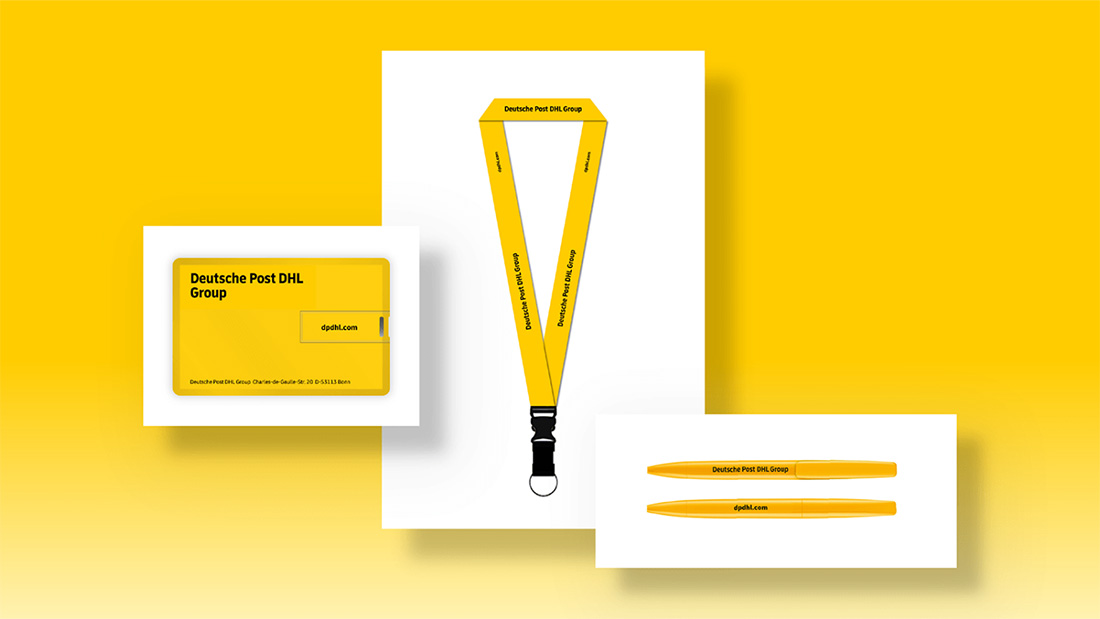 How to Make The Custom Logo Lanyards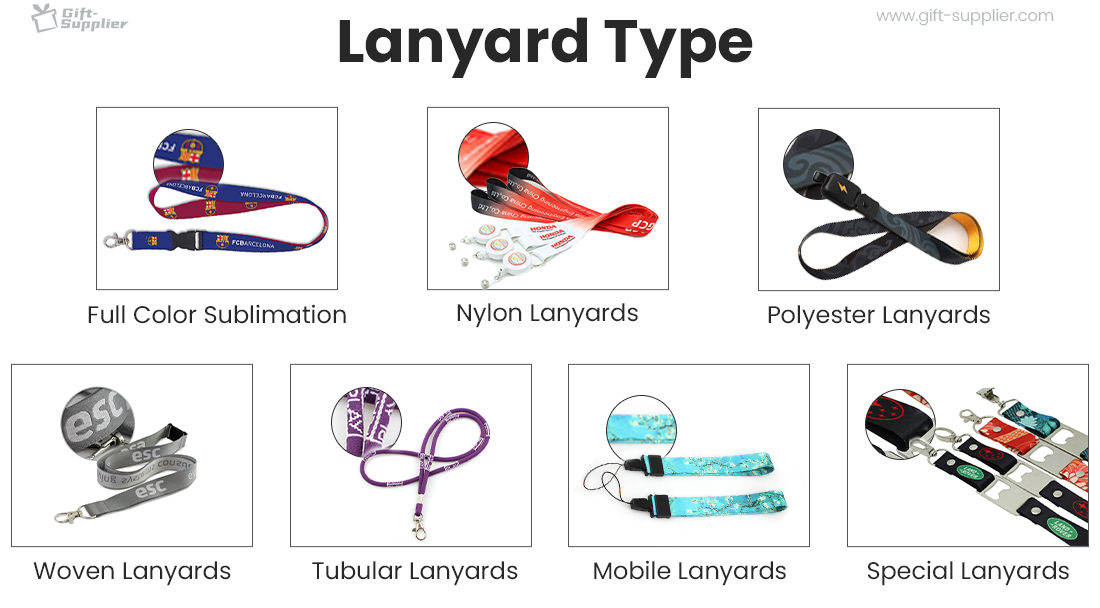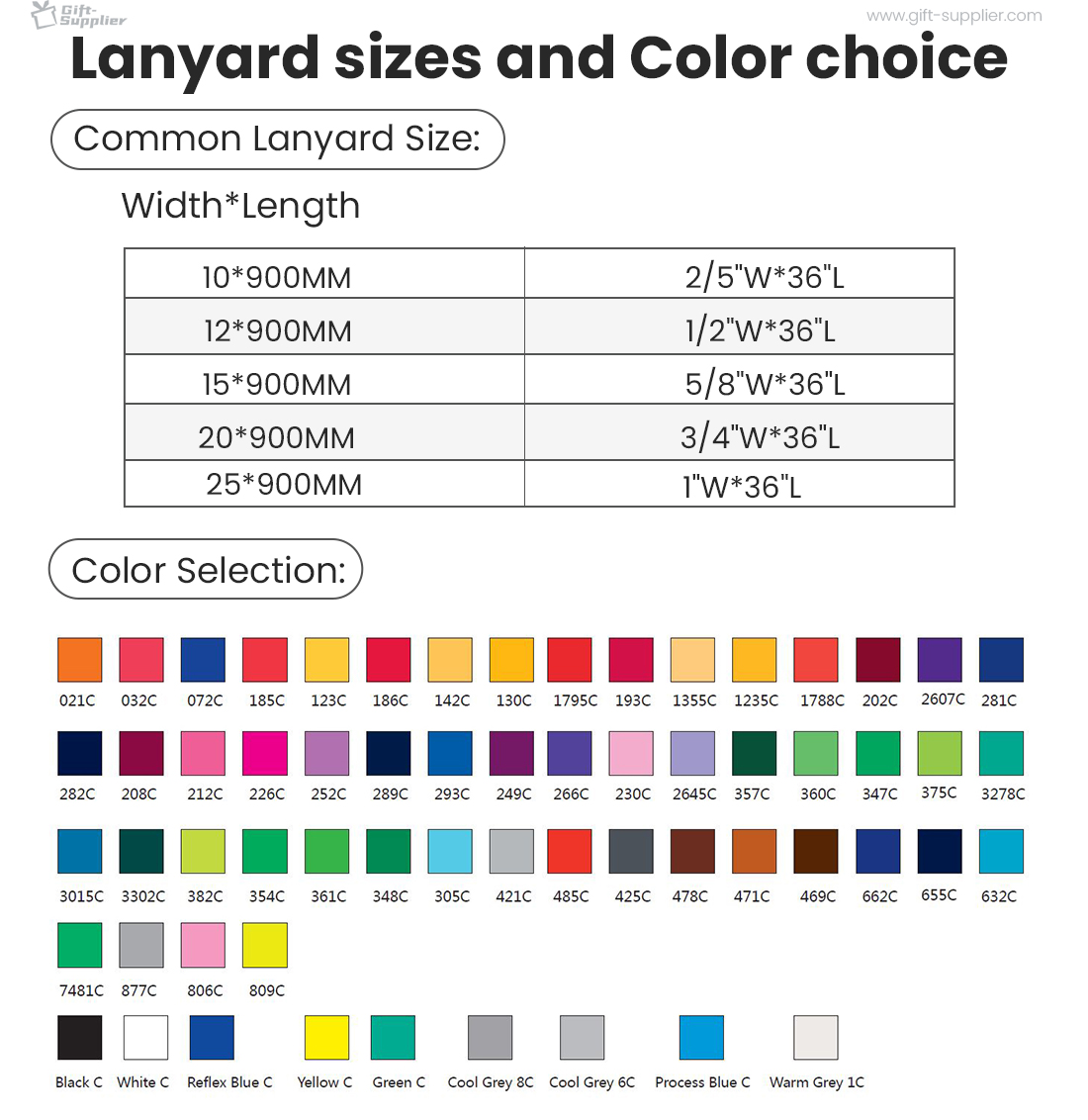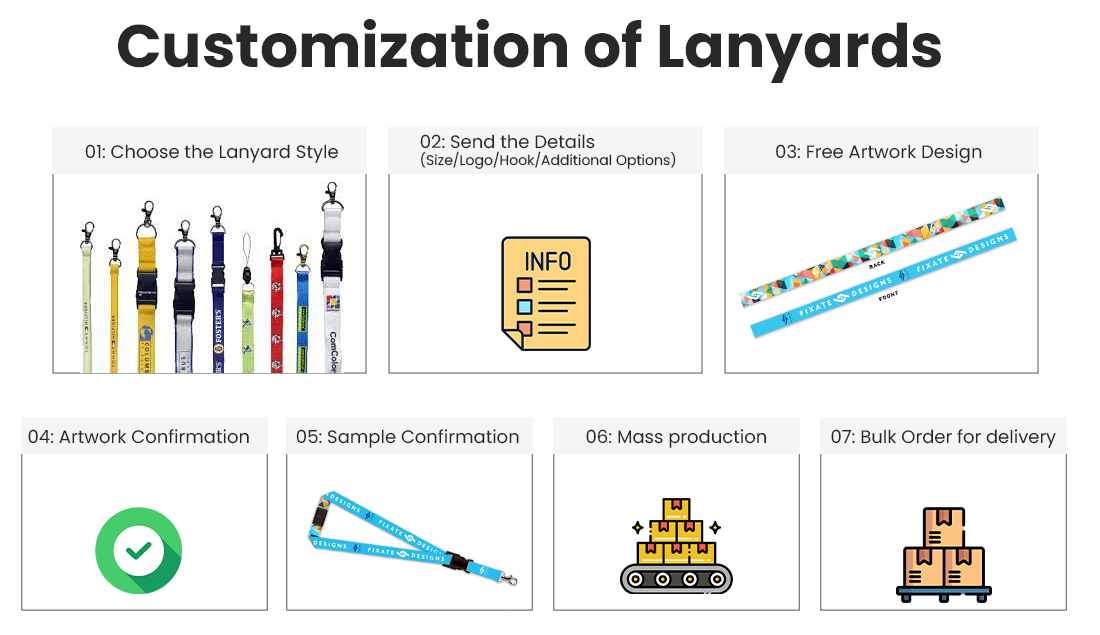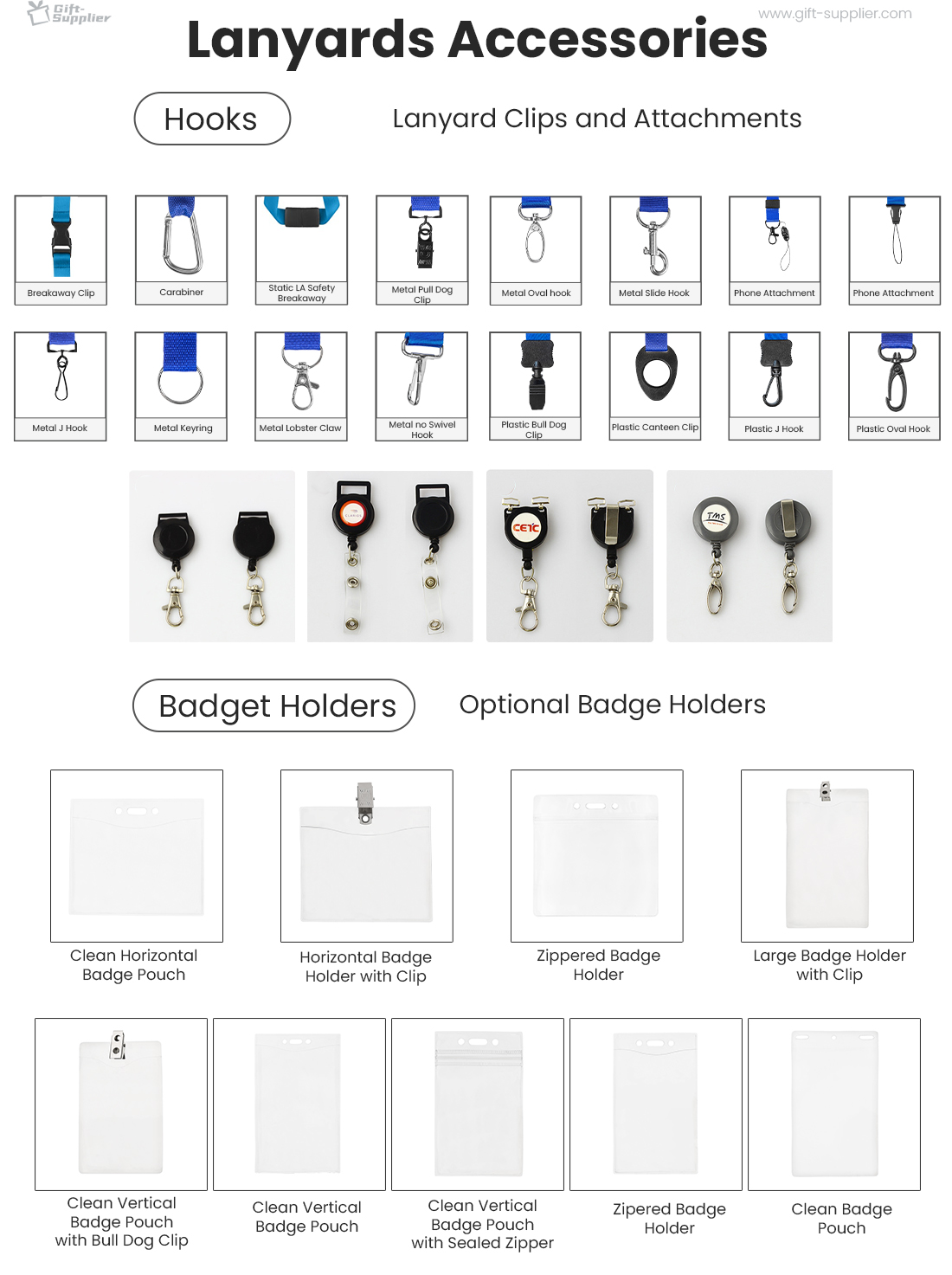 Promotional Lanyards More Details:
1. Custom Logo Lanyards A great accessory to add-on to clothes. Fashionable and trendy.
2. Custom Logo Lanyards You can easily keep your key or card in place using this lanyard.
3. Custom Logo Lanyards are a great customizable gift for your loved ones.
Standard Production Schedule
Artwork: 1 day
Samples: 7 days
Production: 12-15 days
Need to ship earlier? Please get in touch with us!
Free proof of your logo is included with every order!
*Approve logo proof within 24 hours to meet the Ships By date.*
Custom Logo Lanyards Accessories and Packaging Options
Standard: standard export carton or accept customer's custom packaging requirements.
Custom: Available
Gift box: Can be ordered per customer's request