Super Mario Anime Airpod Case Personalized Airpod Pro Case Gift
Gift Supplier is able to help you create your own design and put it into mass production. The MOQ is very low as well. Airpod pro cover will be the best way for small businesses to start! We not only for PVC Airpod soft cover but also make all types of protective cases for all the brands (Bose, Beats, Huawei, Xiaomi, and MORE!)
Refresh your gear with our highly-personalizable custom anime Airpod case. Comes with a carabiner metal ring for the Airpod pro cover for adding convenience. We can make the super cute anime Airpod case like the Super Mario Airpod pro cover in low quantity.
Material: High-quality PVC material
Colors: Various (Max. can be 10 colors in one design)
Minimum Order Quantity: 100pcs/design
OEM/ODM Service: 100% custom with OEM and ODM Available
Country of Origin: China
person person Choose us as your promotional gift supplier is the smartest decision you've made since we have supplied Gifts to 50+ famous brands worldwide, working with 37,000 customers in 20 countries.
Inquiry now
local_shipping Customize your logo for this product and promise to ship it within 7 working days.
Personalized Airpod Pro Case Description
Gift Supplier is able to help you create your own design and put it into mass production. The MOQ is very low as well. Airpod pro cover will be the best way for small businesses to start! We not only for Anime Airpod cases but also make all types of protective cases for all the brands (Bose, Beats, Huawei, Xiaomi, and MORE!)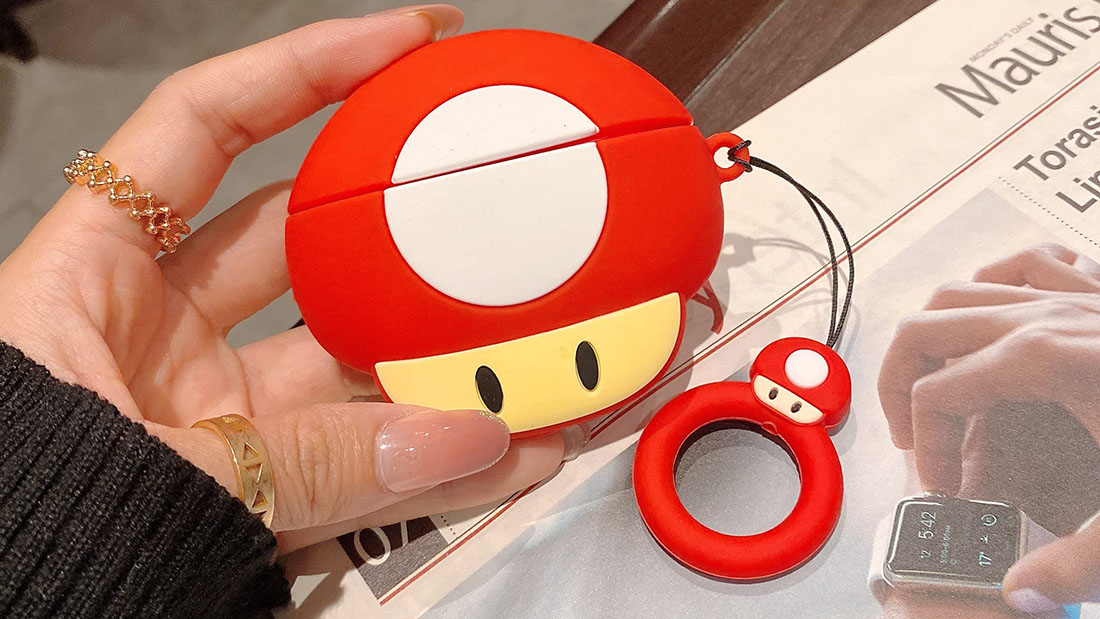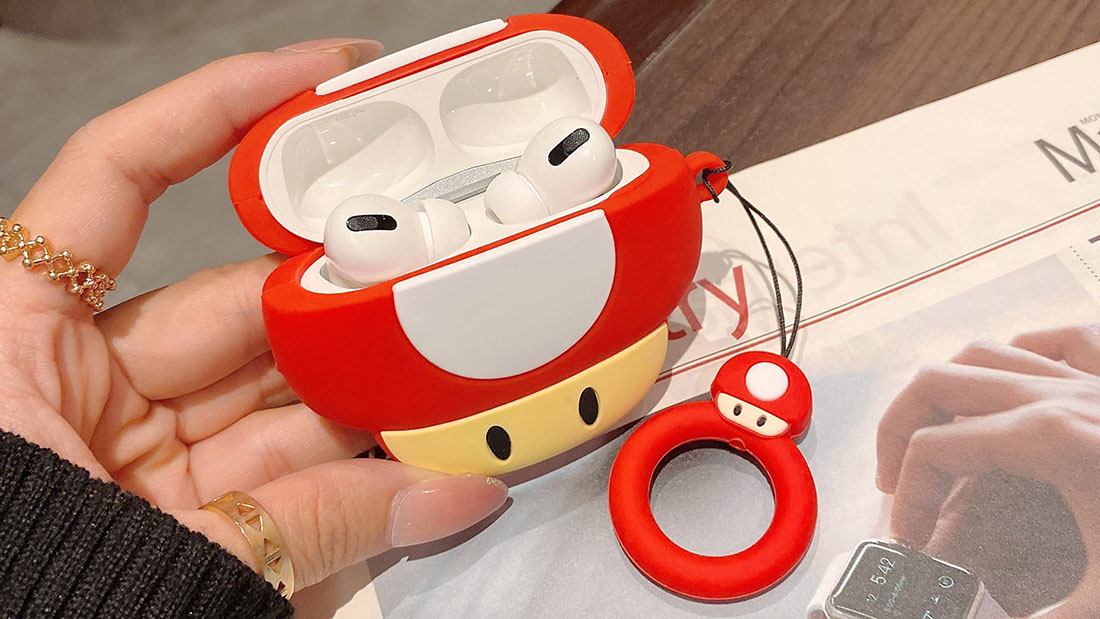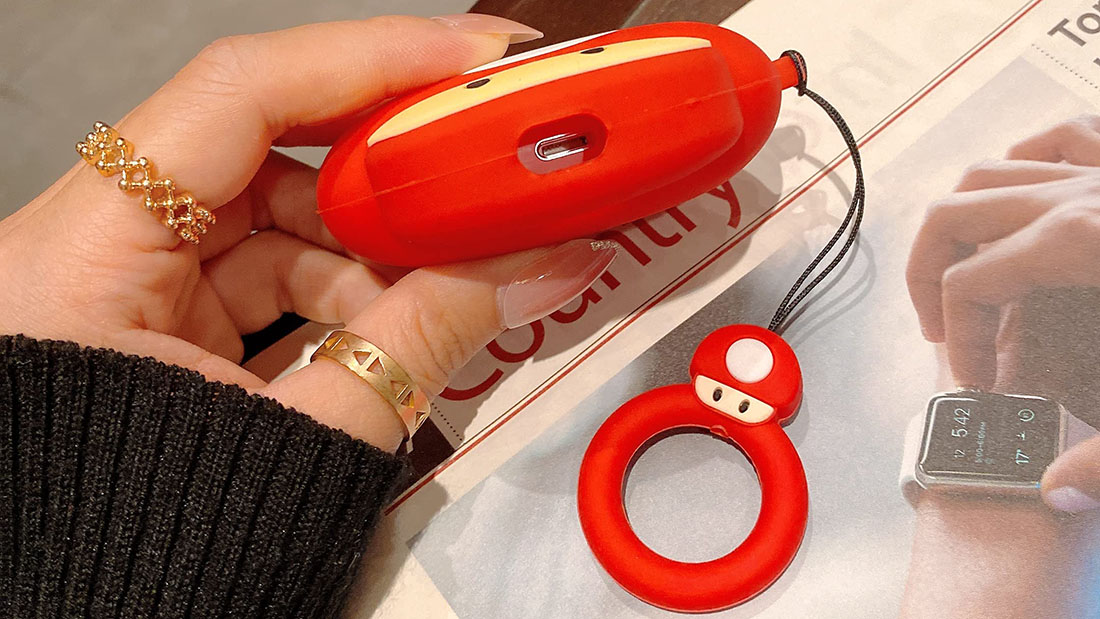 High Lights
l All our Personalized Airpod pro case is made of premium grade soft PVC material, soft skin-friendly, durable, and smooth surface which is different from other materials, not easy to age and break, the protection will be better and it will last longer.
l All the Airpod pro cover is designed with Cartoons style, great quality, and feels comfortable to hold.
l The Anime Airpod case is made from vivid color rubber and in a so chic special fantasy style, it's soft and very easy to insert and remove, which ensures easy put-in and take out of the charging case
l Unlike other Personalized Airpod pro cases that are mass-produced, all Airpod pro covers are designed in-house with a unique appearance. We can help you develop from a concept, all the way to a finished product, every aspect of creating a product is done in-house to ensure that you get a Airpod pro cover that will fit perfectly.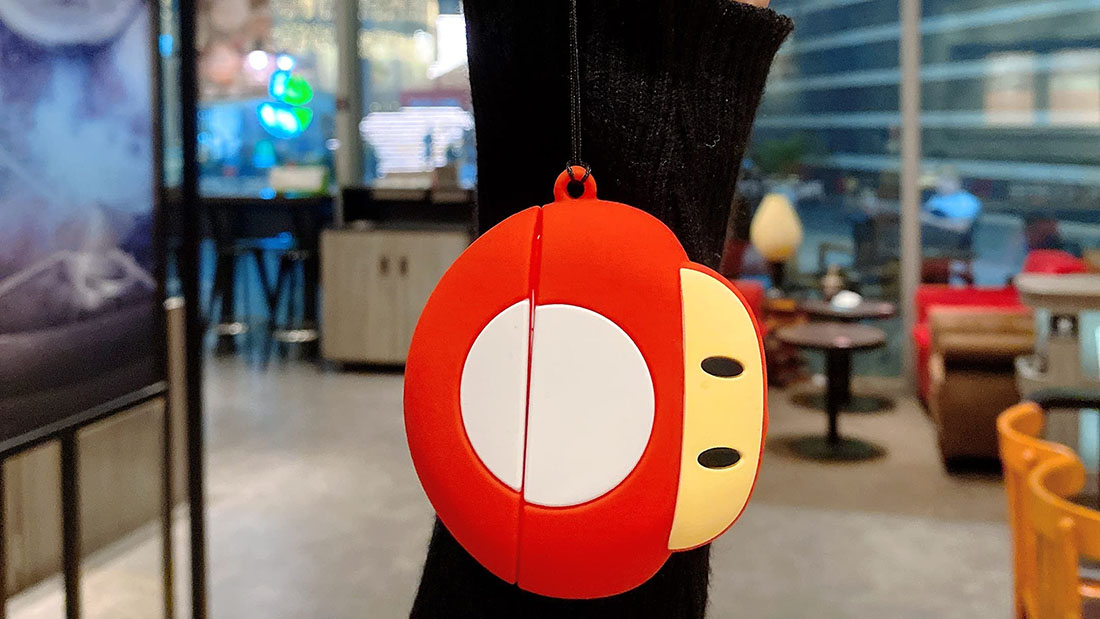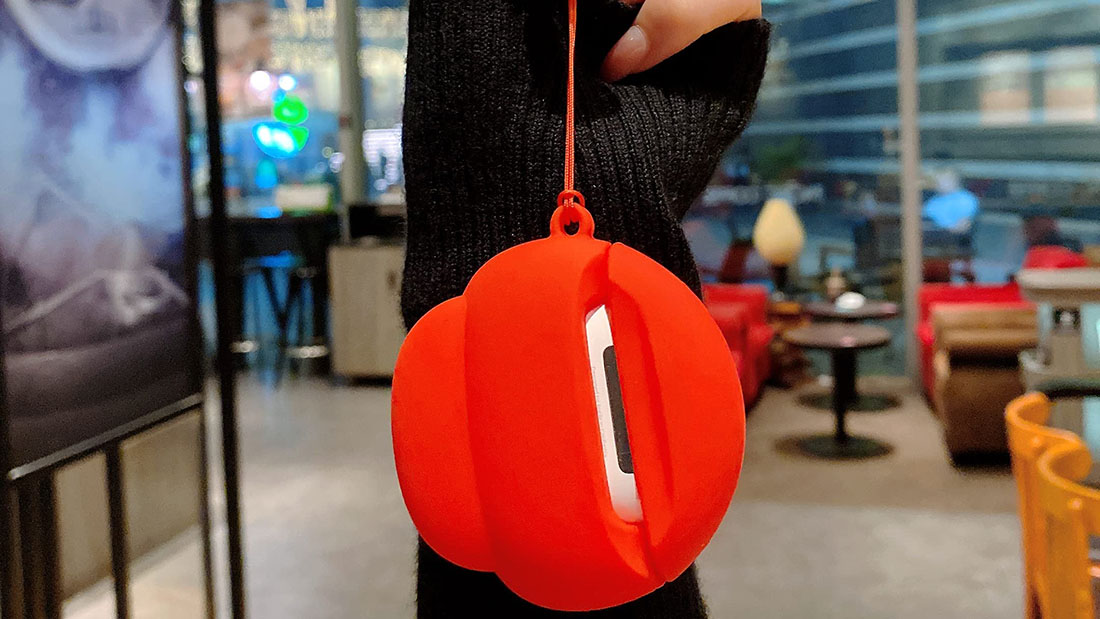 How custom-shaped PVC Airpod Pro Cover is made:
Step1: Concept & Design
Our professional designers can create a custom Anime Airpod case for virtually any product, logo, or shape. Send us a sketch, photograph, product, logo, or icon for a 2D or 3D design based on your requirements. Depending on their complexity, designs and quotes take 24-48 hours.
Step2: Mould & Sample
Once your design is approved, we will create the mold and produce a sample within one week. We will send high-resolution images of the sample for final approval. Physical samples can be provided for a small fee. At this stage, changes can still be made but will be charged for.
Step3: Production
Upon final approval, we begin full production. The lead time depends on the complexity of the design and the quantity.
Step4: Shipping & Delivery
We will keep you informed as your unique creation moves through the production and shipping stages.
Uses for
The Anime Airpod case is the perfect gift for anyone looking for something sweet! Great for birthday presents for loved ones and gifts during the holiday, especially Christmas for stocking stuffers!
Standard Production Schedule
Artwork: 1 day
Samples: 3-4 days
Production: 12-15 days
"Need to ship earlier? Please contact us!
Free proof of your logo is included with every order!
*Approve logo proof within 24 hours to meet Ships By date.*"
Packaging Options
Standard: OPP BAG
Custom: Available
Gift box: Can be ordered per customer's request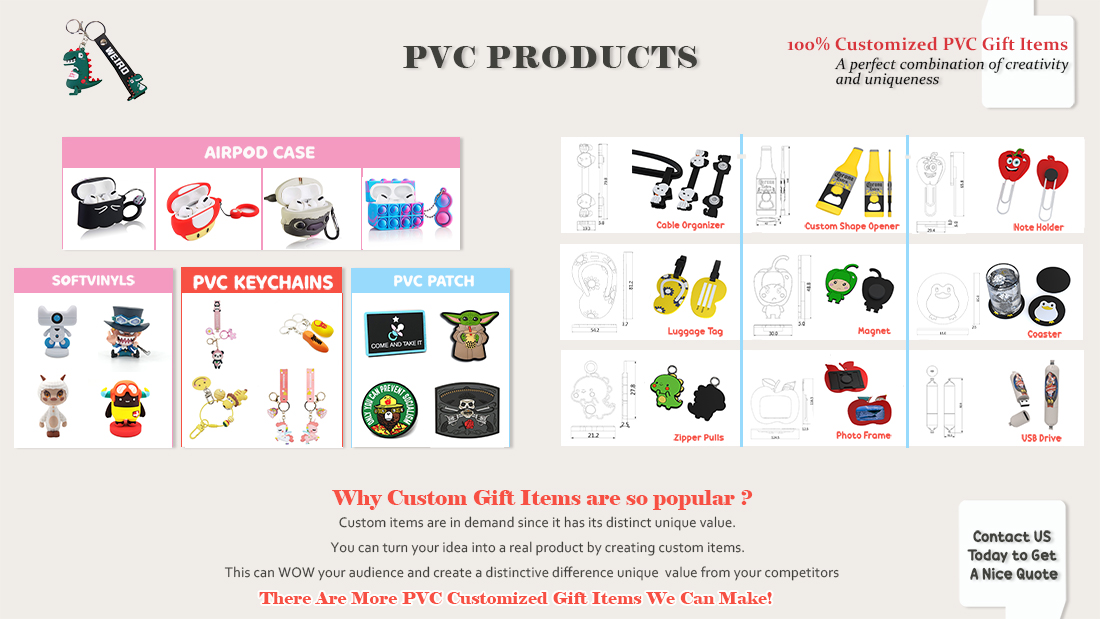 Frequently Asked Questions
Q: Can I customize the Personalized Airpod pro case?
A: Yes, the Airpod pro cover is 100% customized.
Q: How long will it take to make customized Anime Airpod case?
A: For stock Airpod pro cover sample, we can send them out immediately; while for new samples, it will take around 3-5days.
Q: What's your production lead time?
A: Normally the production lead time is 10-25 days after the order confirmed. If it's an urgent order, please make contact and we will do our best to help you!