UV Light Sanitizer Rechargeable UVC Light Ultraviolet Light Wand, for Hotel Household Wardrobe Toilet Car Pet Area
Our High-Quality UV Light Sanitizer Wand quickly and easily disinfect and sterilize everyday objects and surfaces in seconds using Advanced Ultraviolet Technology commonly used in Hospitals and Laboratories. UV light frequency has been scientifically proven to destroy viruses, bacteria, germs and stop their ability to multiply.
Power sources: 2 1.5V AAA battery
Size: 6.89*1.3in
Rated voltage: DC 3V
Rated power: 1W
Executive standard: 0B / T1172- 1999
person person Choose us as your promotional gift supplier is the smartest decision you've made since we have supplied Gifts to 50+ famous brands worldwide, working with 37,000 customers in 20 countries.
Inquiry now
local_shipping Customize your logo for this product and promise to ship it within 7 working days.
UV Light Sanitizer Description
Looking for a novel yet highly useful item that will awe and impress all who see it? Then our portable UV wand is just what the doctor ordered! These promotional UV light sanitizer wands are a modern way to fight age-old problems, but are great as custom COVID-19 prevention supplies as well. They work by way of using their powerful ultraviolet light bulbs to kill up to 99.99% of bacterial DNA & RNA on items such as clothing, furniture, keyboards, toys, car seats, office supplies, and more.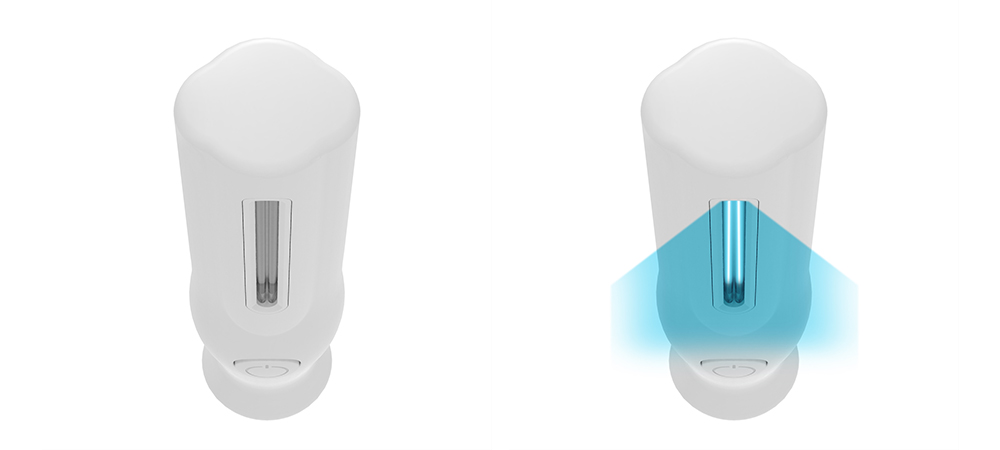 Just focus the light on a given area for 20 seconds and the germs will be eliminated! They operate silently and with supreme longevity, as each bulb has approximately 8,000 hours of life. Features a silent-operating ultraviolet (UV) light lamp that help to destroy bacterial DNA and RNA up to 99.999% after 20 seconds! The bulb has a lifespan of up-to 8000 hours. Odor-, chemical-, and residue-free. Requires 2 AAA batteries (not included).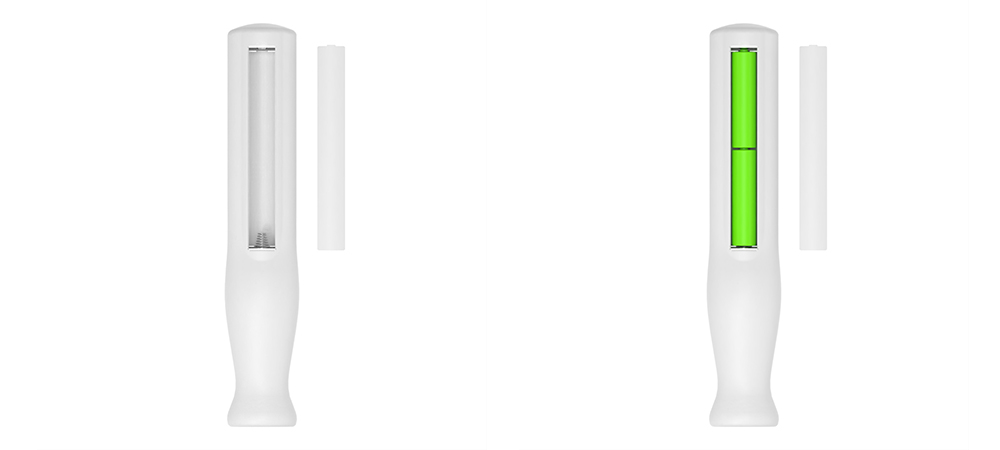 About this item
Comprehensive protection: According to the approved laboratory research 100% ozone free and chemical free - Powered by 16 UVC LED, disinfects and eliminates up to 99.9% of germs, viruses and bacteria. No water or chemicals needed.
Broad Application: The ultraviolet disinfection stick can kill 99.99% of harmful substance. It can be used in mobile phones, iPods, keyboards, laptops, toys, toothbrushes, remote controls, door handles, toilet covers, mugs, steering wheels, hotel and family closets, toilets, and pet areas to achieve all round protection,Enjoy a healthier life with less germs around.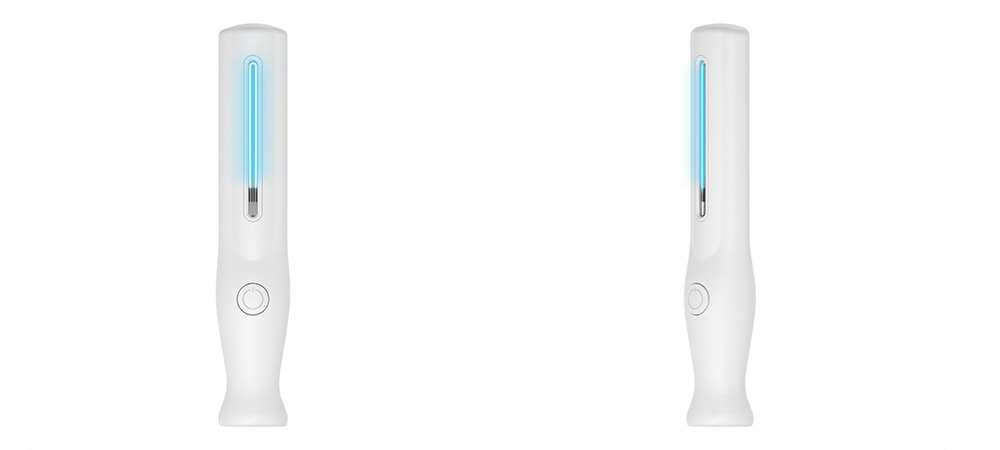 Portable and foldable Design: Lightweight, convenient hand-held and foldable design can sterilize the required area at any time, lightweight and portable with battery inbuilt. It can easily be stored in a hand bag, back pack or luggage. Clean whenever needed even while you are on the go.
Fast Sterilization: Turn on the UV light, simply sweep the UV light wand across the surface or stuff you desire to clean, it makes the environment good and clean in 8 seconds without damaging any surface.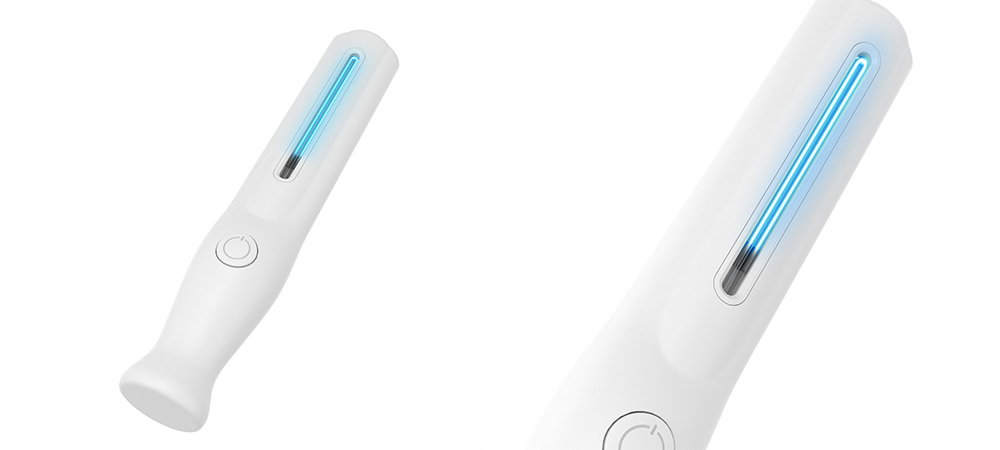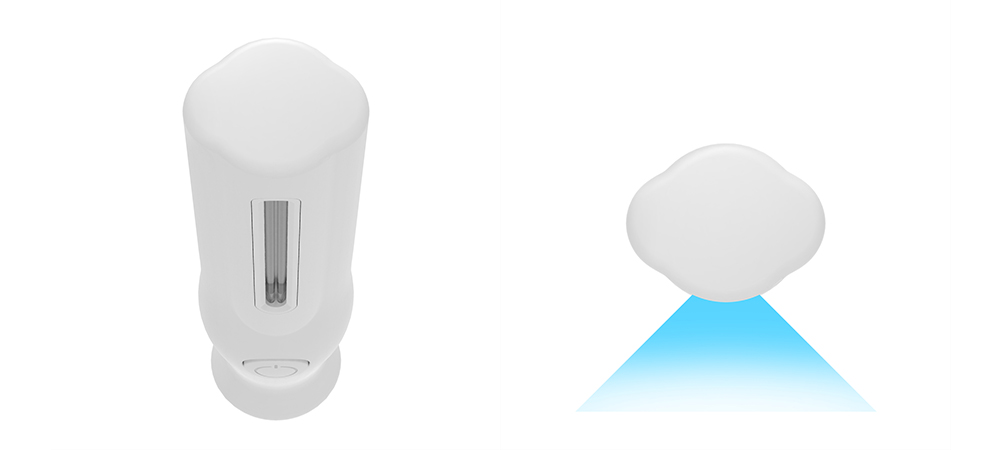 Recommend this UV light sterilizer as a gift reason
An ideal way to help disinfect all over! Whether you want to clean your bags, keyboards, toys, or even bedding, just wave these wands over for a bit of extra security. They work in eliminating germs and bacteria that cause colds, the flu, infections, and allergies. Works on textiles, plastics, surfaces, and clothing. Fits easily into bags, purses, and pockets. The portable UV wand is a great alternative to chemical cleaners and it is not something new. Hospitals have been using UV Lights to disinfect rooms in hospitals. And this device is a tiny scaled down version. This is also a way to reduce the wastage from chemical cleaners. This gadget can replace your wipes and alcohol sanitizers. It is basically a portable hand sanitizer and a rechargeable one.