UV Light Sanitizer, Foldable UVC Sanitizing Wand, Ultraviolet Light Disinfection for Home, Office, Hotel
According to studies by scientists, almost seven thousand species of bacteria live on the screens of cell phone. Glasses, makeup brushes, nail tools, toothbrushes, children's toys, etc. It are also full of bacteria. These bacteria can cause diseases that is why you need our multi-functional UV light sanitizer wand. It is time for them to be thoroughly disinfected.
Power sources: 2 1.5V 4 AAA battery
Size: 5.0 x 1.2 x 1.2 inches,
Weight: 2.2OZ
Rated voltage: DC 3V
Rated power: 1W
person person Choose us as your promotional gift supplier is the smartest decision you've made since we have supplied Gifts to 50+ famous brands worldwide, working with 37,000 customers in 20 countries.
Inquiry now
local_shipping Customize your logo for this product and promise to ship it within 7 working days.
UV Sanitizing Wand Description
This UV light sanitizer emits ultraviolet light through led tube at wave length of 260mm to 275nm which can eliminate up to 99.9% of surface bacteria particles. It is lightweight and compact wand with built-in battery recharges via micro USB, also it also support 4 AAA battery. It's portable and easy to use, simply press the power button and scan the object or surface you want to sanitize at a distance of about 3/4" inch or closer for approximately 10-20 seconds. Press the power button again to turn off or the device will automatically power off after 3 minutes.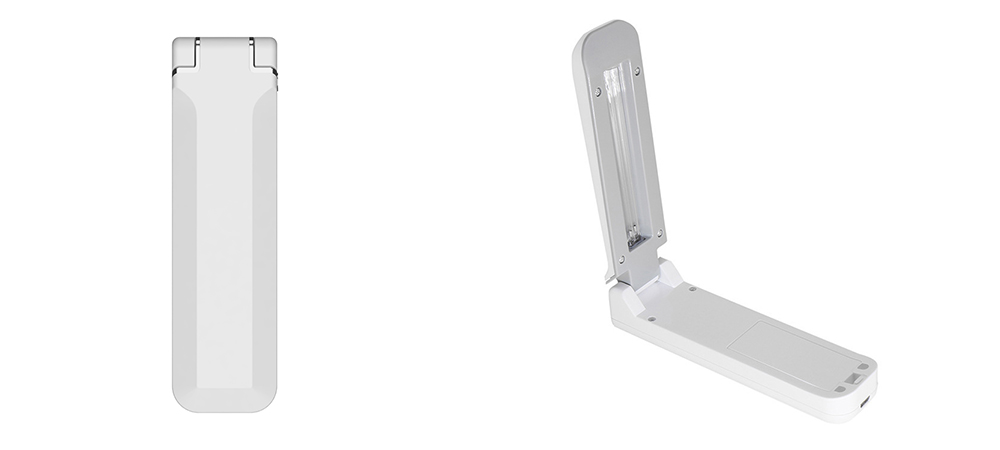 This UV Sterilizer Wand uses powerful ultraviolet light to significantly reduce microscopic germs, mold and other health hazards. This compact cordless device sanitizes mobile phone, bedding, towels, chairs, doorknobs, light switches, bathroom fixtures and remote controls, killing up to 99% of bacteria. Perfect for sanitizing phones, keyboards, toys, jewelry, seats, door handles, toilets, and any high contact object.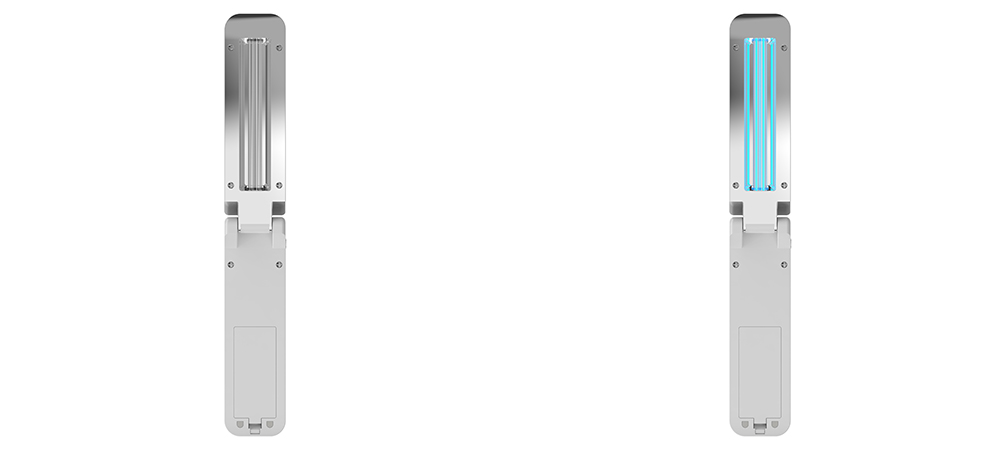 About this item
EFFECTIVE & POWERFUL STERILIZATION: Our UV light sanitizer wand is equipped with 2 high quality UV-C lamp tubes. UVC light can damage the DNA and RNA structure of bacteria and viruses, making them lose their ability to reproduce.
SMART SENSOR SAFETY DESIGN: Our UV light sanitizer wand built-in smart gravity sensor protection. When disinfecting, the UV lamp needs to be directed downwards. It will shut down automatically when you turn this product over 90°during disinfection process, avoid direct light exposure to the eyes and skin. And it also has an automatic timing function, it will automatically turn off after five minutes of continuous use to help save power. Long press the button for 3 seconds to sterilize again.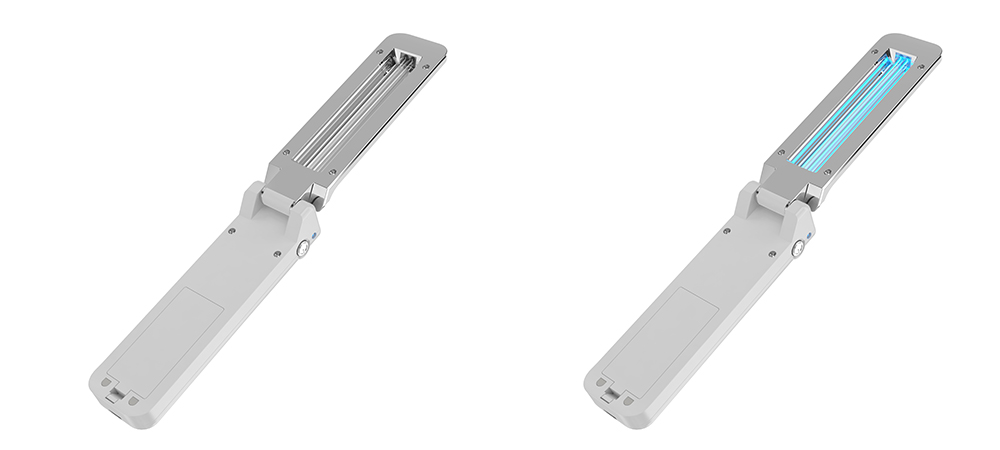 FAST STERILIZATION: Power ultraviolet light sanitizer wand by 4 AAA batteries (not included) or USB cable. Long press on/off for 3 seconds to start the UV sanitizer, keep the UV wand about 1 to 2 inches away from the surface of the object to be disinfected, and then gradually move the UV wand over the entire area to repeatedly scan the object to be cleaned, and the bacteria on the surface of the object can be quickly and effectively killed within 5-10 seconds.
WIDELY USED, COMPREHENSIVE PROTECTION: This portable handheld UV disinfection wand is very simple to use, just open the device and scan the surface of the item. It can effectively disinfect daily necessities. Suitable for cell phone, iPad, keyboards, laptop, toys, sofa, bed, bathtub, towel, mat, carpet, etc. Provide all-round protection for you and your family. Eliminate bacteria and let you enjoy a healthier life.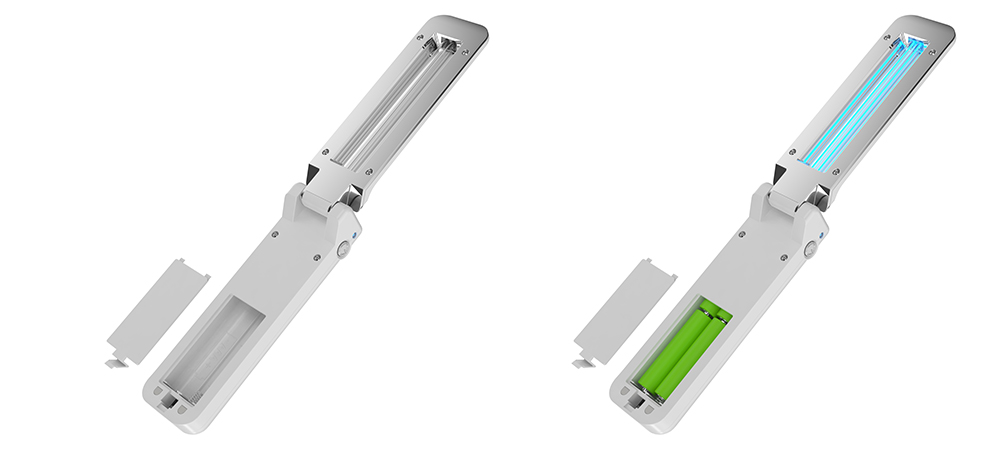 FOLDABLE, PORTABLE DESIGN: This disinfection wand is hand-held foldable design, so you can easily and quickly sterilize the items you frequently touch. It can easily be stored in a hand bag, backpack or pocket. You can take it for sterilization out anytime and anywhere whether at home or on a trip, help you keep away from virus.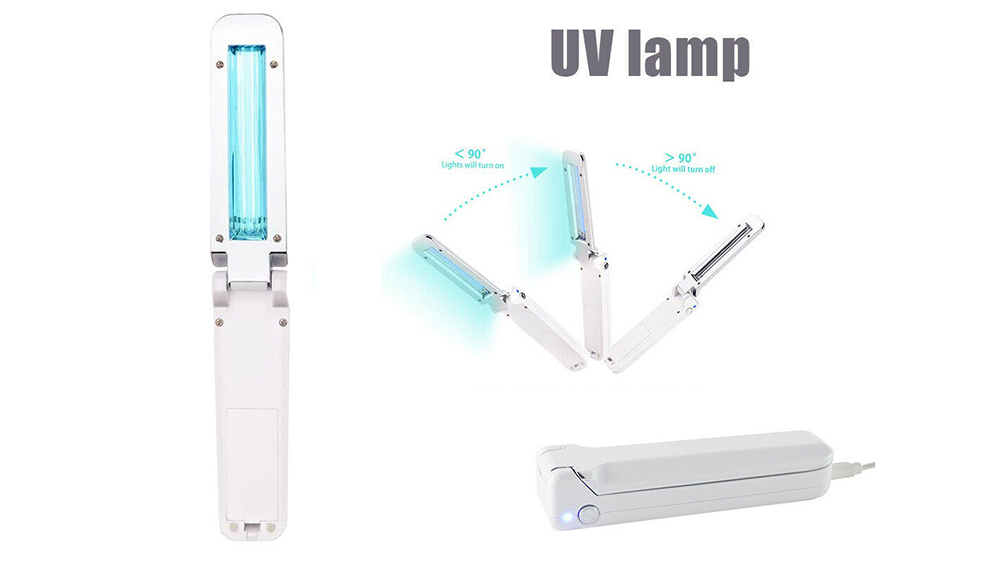 Recommend this UV light sterilizer as a gift reason
Exactly how I would describe its design! It is small and portable, the perfect size to keep on your bedside table, at your office desk or in your purse. The UVC light is so powerful that it does not take long to get anything clean. The process could not be easier. The germs on your phone are most likely the same germs that are normally found on your hands. Because most people touch their phones thousands of times a day. Killing the germs on your hands will render pointless when you pick up your phone again. If you are washing your hands a ton because of Covid19, you should be cleaning your phone just as often. You can do this with this UV Light Sanitizer, reducing the spread of germs. This UV Light Sanitizer can be used to disinfect phones, keys and other small objects like pacifiers or toys.