Custom Red Neck Lanyard & USB Charging Cable 2-in-1 LOGO USB Charging Cable
As a professional phone data cable manufacturer, we have designed and manufactured this kind of USB data cable that can be used as a phone lanyard. Unique soft and lightweight polyester noodle line design, online can customize all kinds of text and pattern LOGO. People will wear them on their necks to charge mobile phones and transfer data anytime, anywhere. The BEST partner for mobile phones, ID cards,s and work cards.
Material: polyester, ABS, copper
Function: mobile phone lanyard; data cable; charging cable
Input port: USB
Output port: Micro USB, Type-c, iPhone
Power: 5V/2.1A
person person Choose us as your promotional gift supplier is the smartest decision you've made since we have supplied Gifts to 50+ famous brands worldwide, working with 37,000 customers in 20 countries.
Inquiry now
local_shipping Customize your logo for this product and promise to ship it within 7 working days.
Lanyard USB Charging Cable Description
You will not lose with our custom charging cord placed safely around their neck. The woven nylon imprinted lanyard has a built-in charging cable with plastic clip to hold both ends together. Includes a metal lobster claw attachment for a badge holder or keys. Features USB port and apple pin connections. Add your company name to the lanyard and share with program participants or conference guests to keep them prepared and showcase your brand.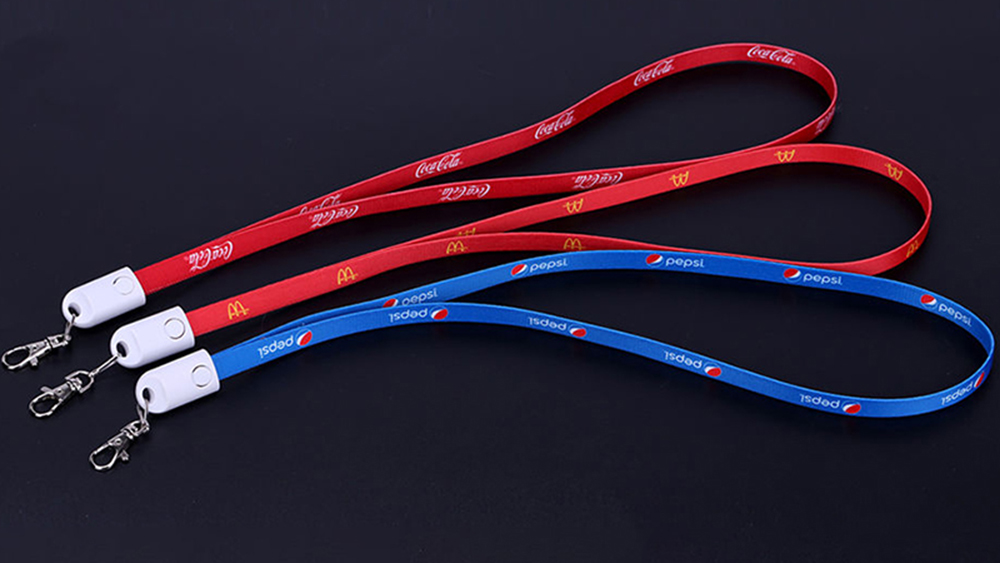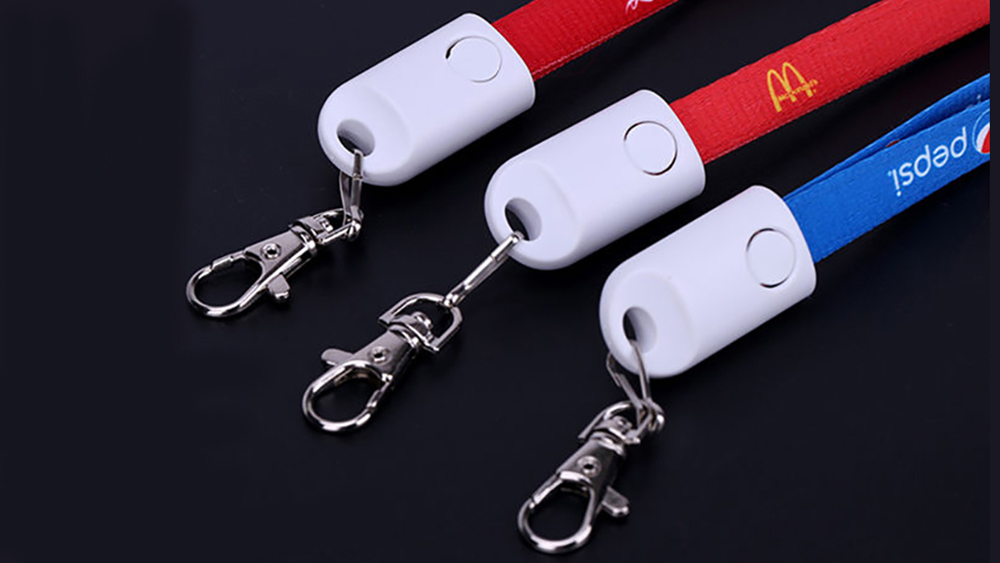 About this item
PHONE LANYARD & USB CABLE 2-IN-1: This phone lanyard is actually a USB charging cable, you only need to press the button to take out the USB port and the charging port. The length of the phone lanyard is 34 inches, and its cute pattern is very suitable for girls and women.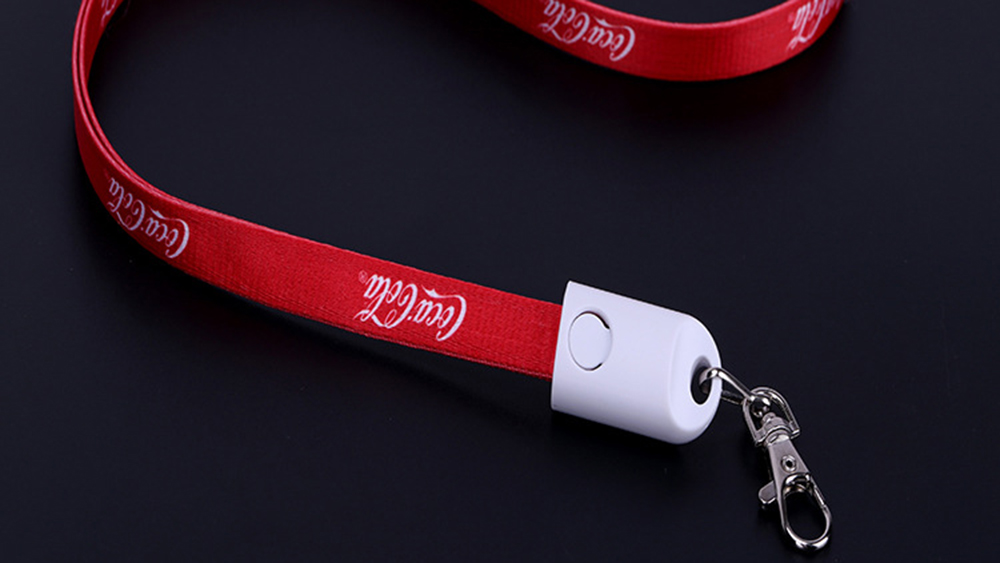 COMPATIBLE WITH ALL PHONE BRANDS: This USB charging cable is suitable for all smart phones. It has built-in Micro USB/Type-c/iPhone three ports, which is perfectly compatible with iPhone, Samsung, LG, Motorola, HTC, Google, etc.
SOFT WIDE NECK LANYARD: The phone neckband with data cable is made of polyester + ABS. The combination of the two materials makes it durable and tear-resistant; it has excellent elasticity, no tangles, its easy to return to a straight line after bending or coiling. There is a practical ruler on the back of the neckband of the phone.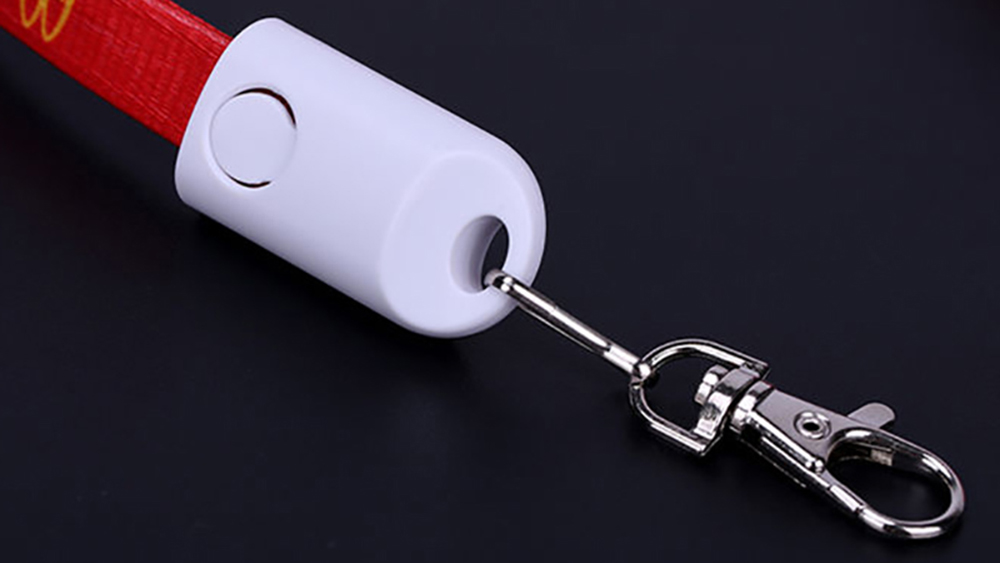 CHARGING CABLE & DATA TRANSMISSION: The neck lanyard style USB charging cable supports 5V/2.1A charging power. Its core uses high-quality copper wire, which can be used as a data transmission line. The 2-in-1 USB charging cable is very suitable for family, school, office, travel.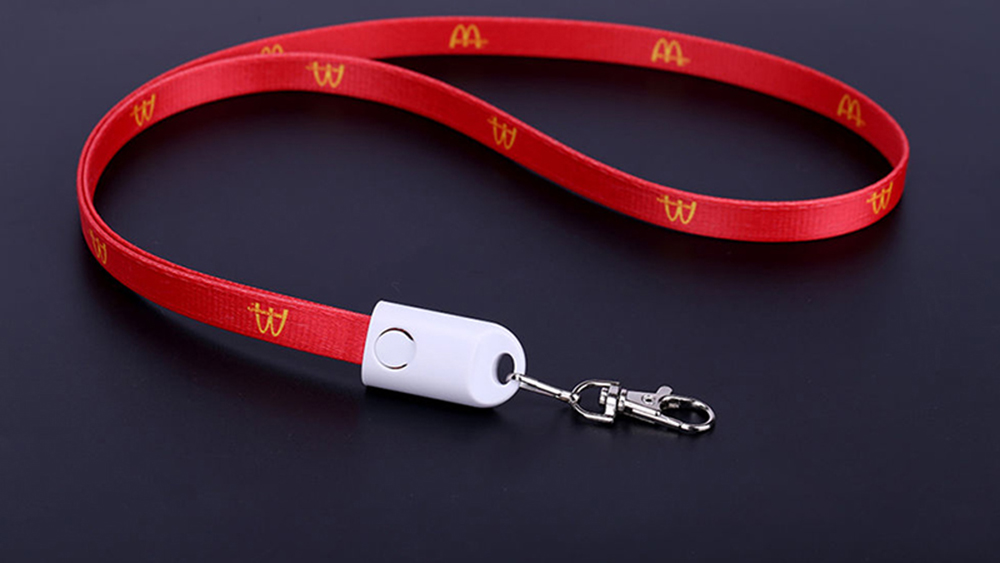 Recommend this lanyard USB cable as a gift reason
Our promotional charging cables can be branded with your logo, making for a perfectly synchronized campaign, and a great looking cable that will fit seamlessly with the rest of your merchandise. Branded USB cable come in a wide range of styles to ensure every business can find one that fits their budget while complementing their other marketing materials. It is also small and portable; thus they can be taken everywhere the user goes.